Opinion
Dan Goldman won NY-10 — but does Brooklyn really need another white, straight, wealthy male politician?
New York City will now likely have two Jewish representatives in Congress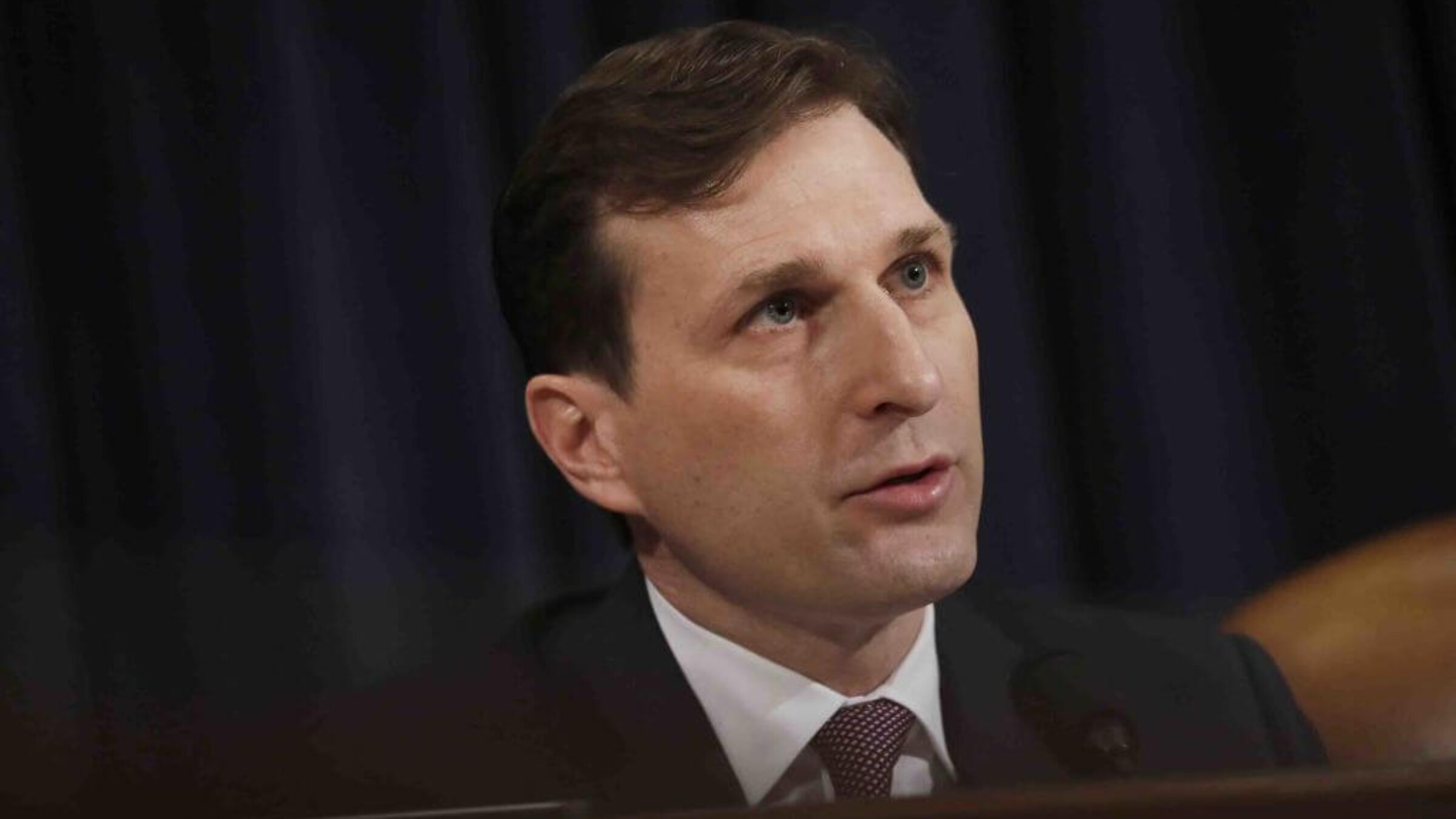 When I told my husband I was shocked that The New York Times had endorsed Dan Goldman, a politically inexperienced, wealthy former prosecutor, to represent our Brooklyn neighborhood in Congress, he quipped: "if any district can be repped by a multimillionaire, it's ours."
Goldman, the heir to the Levi Strauss fortune and lead prosecutor in President Donald Trump's first impeachment, eked out a victory Tuesday in a crowded Democratic primary in a newly drawn district that includes some of New York City's most affluent neighborhoods, fueled in part by a $4 million loan from himself. With a personal net worth estimated at $253 million, Goldman will become one of the wealthiest members of Congress if he wins in the November general election as expected in the heavily Democratic district. But that doesn't make him out of touch with the district: About 47% of Jewish households in the Brooklyn neighborhoods of the district and 39% of those in Lower Manhattan have an annual household income above $100,000. I'm sure Goldman is far from the only resident in NY-10 to escape to a summer home in the Hamptons.
And he'll hardly be alone in Congress, where more than half our representatives nationwide are millionaires. Yet as a queer Jewish woman, I'm struggling to muster enthusiasm for another straight, white, wealthy male politician when there were multiple women and people of color with more experience on the ballot.
Goldman became a familiar face to many Americans as the lead prosecutor for House Democrats during the first impeachment of former President Donald Trump in January 2020.
Self-described in the Forward as a traditional and cultural Jew, Goldman is descended from Lithuanian immigrants. He keeps kosher but not Shabbat at home with his second wife, Corinne Levy Goldman, whom he met at AIPAC. He also boasts two synagogue memberships: One at an Orthodox shul in the Hamptons where he summers (and spent the first five months of the pandemic), and the other at the Brotherhood Synagogue, a Conservative shul near Gramercy Park.
A fifth of the 10th district's population is Jewish, and the community is diverse. In my own neighborhood, Park Slope, Reform and Reconstructionist synagogues are plentiful, but a mile or two away is Hasidic Borough Park, an area that overwhelmingly voted for Trump in 2020. The district also includes the Lower East Side, which is no longer the hotbed of Yiddish life it was a century ago but still has a range of Reform, Conservative and Orthodox shuls, and the East Village, home to several historic synagogues.
According to the innumerable Goldman mailers stuffed in my mailbox, his main selling point during the intense campaign was his involvement in the effort to impeach former President Donald Trump. In the final weeks, those mailers shifted to criticizing his closest competitor, Yuh-Line Niou, condemning her support of the Boycott, Divestment and Sanctions movement against Israel and accusing her of tax fraud.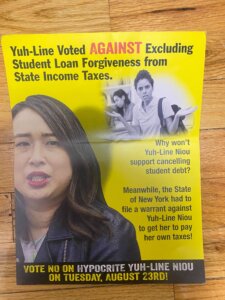 I had to dive deep into an interview with The New York Times to discover Goldman's policy positions, and even that did not make clear to me why he was the newspaper's preferred choice over other, more experienced candidates in the race.
It was also unclear to me, during the Aug. 10 candidate forum co-hosted by the Forward, what Goldman's views are on issues of importance to the Jewish community beyond his staunch support for Israel. Goldman condemned BDS and Niou's support of it on free speech grounds. "It's anti-Zionist, it's antisemitic," he said, to loud applause. "And let's make something really clear: It's not a First Amendment issue."
Though she lost the Democratic primary, Niou may ultimately thwart Goldman's path to Congress in the general election in November. In a quirk of New York election law, she ran simultaneously Tuesday in the Working Families Party primary, where she was uncontested, and could theoretically show up on the ballot as its nominee.
The WFP has so far declined to say whether they will put Niou on the November ballot; typically, the party endorses the Democratic nominee in such overwhelmingly Democratic districts for fear of splitting the vote and losing seats to a Republican.
But given that 82% of the district voted for President Biden in 2020, there is little chance of a Republican taking it, so I think Niou could have a real shot at stealing NY-10 out from under Goldman after all.
The Jewish Electorate Institute surveyed Jewish voters between March and April 2022, and their top concerns were nearly tied: Climate change (29%) and voting rights (28%). Goldman also places voting rights at the top of his list of priorities, as part of his larger goal of protecting democracy, but he has so far failed to articulate a plan to protect them. 
Instead, prospective voters were barraged with mailers touting his impressive but-brief stint as lead counsel in the impeachment hearings. I don't doubt Goldman's prosecutorial skill nor his legal expertise, and I appreciate having a Jewish representative. Seeing him in a kippah as he sat on the bimah of Congregation Beth Elohim during the candidate forum gave me a twinge of proud nachas.
But I will be closely evaluating what precise actions he takes to defend voting rights, how he will combat rising antisemitism and what role his personal wealth will play in the decisions he makes for the district, given that he has said catering to special interests is "anathema" to him.
In an interview with my colleague Jacob Kornbluh, Goldman said that Jewish issues "will certainly be a focus of my tenure in Congress."
If only I knew what Jewish issues he meant.