As Jews, we need to speak out against DeSantis' efforts to erase Black history
In Germany, schools are mandated to teach about the Holocaust. Perhaps it's time we took a page from their book.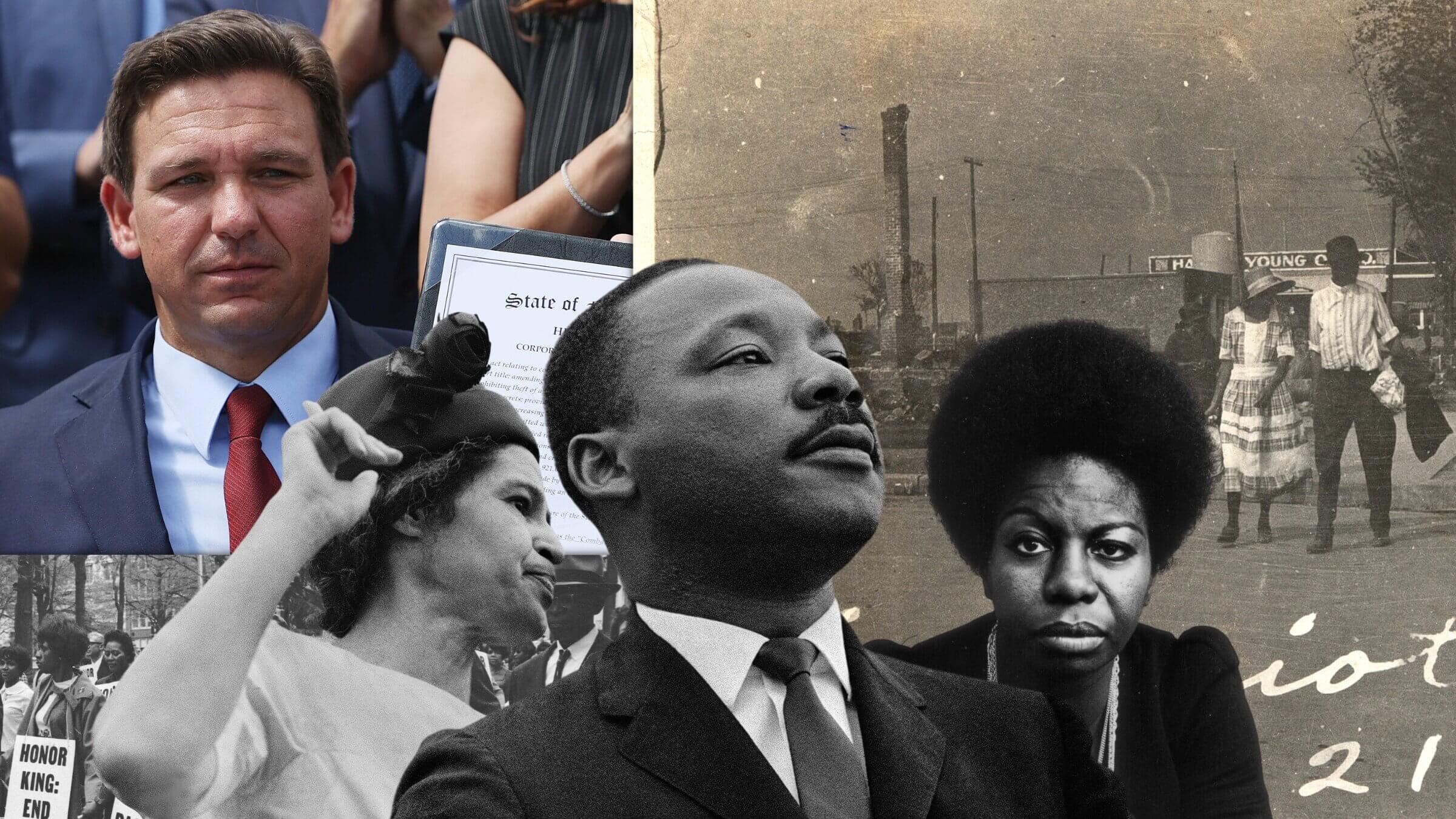 Florida Gov. Ron DeSantis' administration has banned the teaching of a proposed AP African American Studies course in his state's high schools, claiming the curriculum is "inexplicably contrary to Florida law and significantly lacks educational value." Some of the administration's concerns included the fact that the course touches on the Movement for Black Lives, Black feminism, Black queer studies and reparations, CNN reported.
The decision was criticized by history scholars, racial justice advocates and human rights activists.
It should also deeply bother and spur into action every Jew who has ever said "Never Again" and meant it.
As a community, we know firsthand the importance of learning from the horrors of the past — and ensuring that the wider public is educated about them.
The result of a decade-long effort
Whether through museums around the world dedicated to teaching about the Holocaust, survivors speaking at schools, or memorializing survivors' testimonies using innovative technology, the Jewish community and its allies have done a remarkable job of educating about the Holocaust, with the aim of preventing history from repeating itself.
The AP African American Studies course is the result of a decade-long effort by the College Board, the nonprofit that administers AP courses, and is being offered as a pilot with the goal of becoming available to students nationwide in 2025. It examines the African American diaspora through literature, the arts, science, politics and geography. During the pilot phase, the College Board will collect feedback from teachers, students, scholars and policymakers on the curriculum. 
If the DeSantis administration was concerned about inappropriate materials, it could allow the course to go through this standard feedback mechanism. But through its actions, the administration reveals that it is not genuinely interested in making the course the best it could be, but rather in silencing the whole topic, thereby denying students of all races the opportunity to learn about a crucial part of American history and culture.
Knowing DeSantis' record, we shouldn't be surprised. The Florida Republican has made a name for himself advancing bills that silence points of view that he doesn't approve of, all while decrying what he sees as attempts to censor conservatives. Apparently DeSantis is all for free speech and expression as long as you're not a gay teacher, transgender student or a Black staff member speaking about institutional racism.
This should be a 'Jewish issue' too
Yet this latest bill strikes at the very core of Judaism's commandment to learn from history. It's not just about the Holocaust. Every year during Passover, we contemplate what it means to have been slaves and are literally commanded to experience the holiday as if we are in Egypt ourselves — and then learn from it how to treat others.
This isn't just about sympathizing with another group. Within the Jewish community, we have members who are Black and multiracial. Teaching about African American history and culture involves teaching about the history of African American Jews, and for that reason alone, we should see it as a Jewish issue.
DeSantis' strategy isn't new. Throughout history, those bent on inflaming racial and ethnic tensions, or those who simply wanted to use an easy scapegoat, have tried to limit how we talk about the past.
A lesson from Michael Twitty
"DeSantis is using an age-old trick used to persecute groups like members of the African and Jewish diasporas; he is striking aim at memory and practice of tradition and culture," says Michael Twitty, a writer whose works examine his Black and Jewish identity and whose book Koshersoul recently won the National Jewish Book Award. 
When I reached out to hear his reaction to the news, Twitty cited examples such as Christian leaders in Europe calling for the burning of Jewish texts and American white slaveholders forbidding enslaved people from sharing their culture. "It's clear that his war with cultural and historical literacy is pointed and intentionally devastating," he adds.
The history of slavery — and the racism that stems from it that continues to permeate our society today — is a stain on this country whose scars we will forever carry, just like the horrors of the Shoah will always be a part of Germany. The way forward isn't to try to erase the past but to learn from it. In Germany, schools are mandated to teach about the Holocaust, and the country has paid more than $80 billion in reparations to Holocaust survivors and their descendants. Perhaps it's time we took a page from their book. 
This isn't the responsibility of the Jewish community alone, but we can take a stance by speaking out against DeSantis' efforts to silence history. By doing so, we'll show that "Never Again" isn't just a slogan but always a call to action.
To contact the author, email opinion@forward.com