I have loved ones in Neve Yaakov. The synagogue attack is a reminder that the road to peace is long
After a shooter attacked congregants leaving an east Jerusalem synagogue, I spent an agonizing Shabbat wondering if my family was okay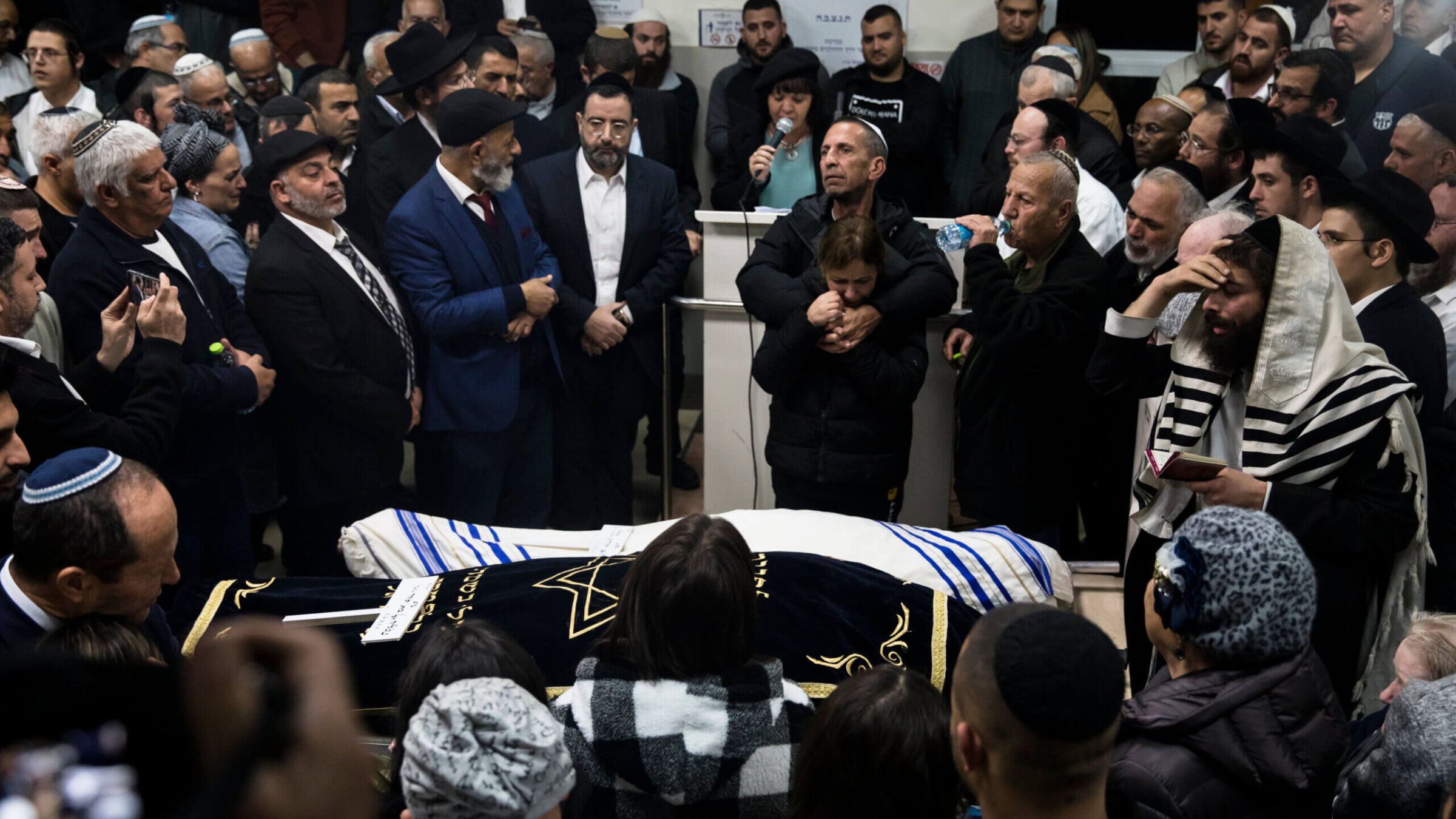 When I heard the horrific news of the synagogue attack in East Jerusalem on Friday, my mind instantly flashed back to a similar massacre at another Jerusalem synagogue nine years ago.
In 2014, as today, I didn't know any of the victims. But I still paid shiva calls to each of the families of the four men killed. Israel is a small place, and something about an attack like this — on people in a sacred space — always feels so personal.
I spent this past Shabbat in Beit Shemesh, a town some 30 miles from Jerusalem, at the home of a friend whose husband works for Hatzalah, the volunteer ambulance corps. They are Orthodox, but their emergency radio is always on, even on Shabbat.
During the meal, a call came in about "multiple injuries" in Neve Yaakov, a Jewish neighborhood of 25,000 people. As details trickled through, I thought about the people close to me who live there. My family has spent many Shabbat weekends at the homes of our cousins there over the years. My fiance's nephew lives there with his young family.
I thought of the synagogue there where I attended a family brit milah just months ago. Was that the synagogue the shooter targeted? Or was it the one we often went to years ago for Shabbat with family? The neighborhood is not just a place on a map for me, but a real place that I know and have been to so many times.
It wouldn't be until Shabbat ended, 24 hours later — an agonizingly long wait — that I learned that the people close to me were OK. Exhausting, painful days like that are part of the bargain of living in Israel — but that doesn't make them less devastating.
I grew up in America, living in Monsey, New York, and then Boca Raton, Florida, before making aliyah 20 years ago to the Gush Etzion settlement of Neve Daniel, then moving to Tekoa, before finally settling in Jerusalem. That sense that we all experience the pain of these attacks together is part of why, a decade into my life in Israel, I attended those shivas in Har Nof. I didn't know any of the mourners, and yet I felt connected to them in a way that's hard to explain outside of Israel, where total strangers are at the funeral of every terror victim.
I learned during those shiva visits that I had many connections with a few of the Har Nof families. But even if that wasn't the case, the fact is that attacks like this hit all of us. Hard.
And, of course, they're particularly difficult for the many of us who have worked toward peace.
Some Palestinians and their supporters dismiss all who live in such settlements as colonizers or worse. (Neve Yaakov is in East Jerusalem, an area that Israel seized in the 1967 War and later annexed, a move the United Nations Security Council said defied international law. While I do not share this view, many people call Jewish communities in these areas and other parts of the West Bank settlements.)
I have lived in settlements, and I, like some of the people I've met in them, have always worked toward coexistence with our Arab neighbors. I've studied Arabic, participated in programs with Israelis and Palestinians (like the organization Shorashim) that highlight unity, and supported pro-peace organizations (like Kids4Peace and Blue & White Human Rights) that promote coexistence among Jews and Arabs in Israel.
With that background, scrolling through social media and seeing evidence of Palestinian celebrations of our pain was particularly disheartening. The gunman had attacked worshippers leaving a synagogue, on International Holocaust Remembrance Day, during Shabbat. It's an unthinkable crime. And yet: There were images of festive fireworks in the streets, people giving out candies … all to literally celebrate murder.
Just a day before, Israeli forces had gone into Jenin on an emergency operation to capture Palestinian Islamic Jihad operatives. Nine Palestinians were killed in the raid. Looking at those searing images of celebration, I wondered: Was the synagogue shooting a revenge attack? It's the kind of moment that reminds me that the road to peace is long, indeed.
Years after the Har Nof attack I became friendly with the brother of one of those killed that awful day. He sent this statement to me after the Neve Yaakov massacre. "The people killed and hurt in last night's attack, as well as their families, have had their lives ended or changed forever, for no fault of their own," he wrote."The cowardly person who carried out this attack … knew full well he was probably not coming back from this, yet decided this was his optimal action — killing and hurting innocent people and forever maiming their families.
"Even more than I blame him, I blame the education he was raised with, that would allow and even justify such an inhuman and immoral act against innocent unarmed people."
My heart hurts for my friend who has to relive his own personal hell through the news of this latest attack. And it hurts for all of us.
I went through a grocery store checkout a few hours after Shabbat. As the cashier was scanning my items, she looked down at her phone, distracted, and mentioned something about the Dead Sea. The customer behind me understood immediately — there was another attack near there.
Luckily, this time no one was hurt. But the stranger behind me, the cashier, and I, all shared a moment of grief, of fear — and of determination. We're all in this together. And we're not going anywhere.