Prime time for Michelle Yeoh: In Jewish tradition, age 50 is just the beginning of wisdom
At age 60, the Oscar-winning actress is only getting started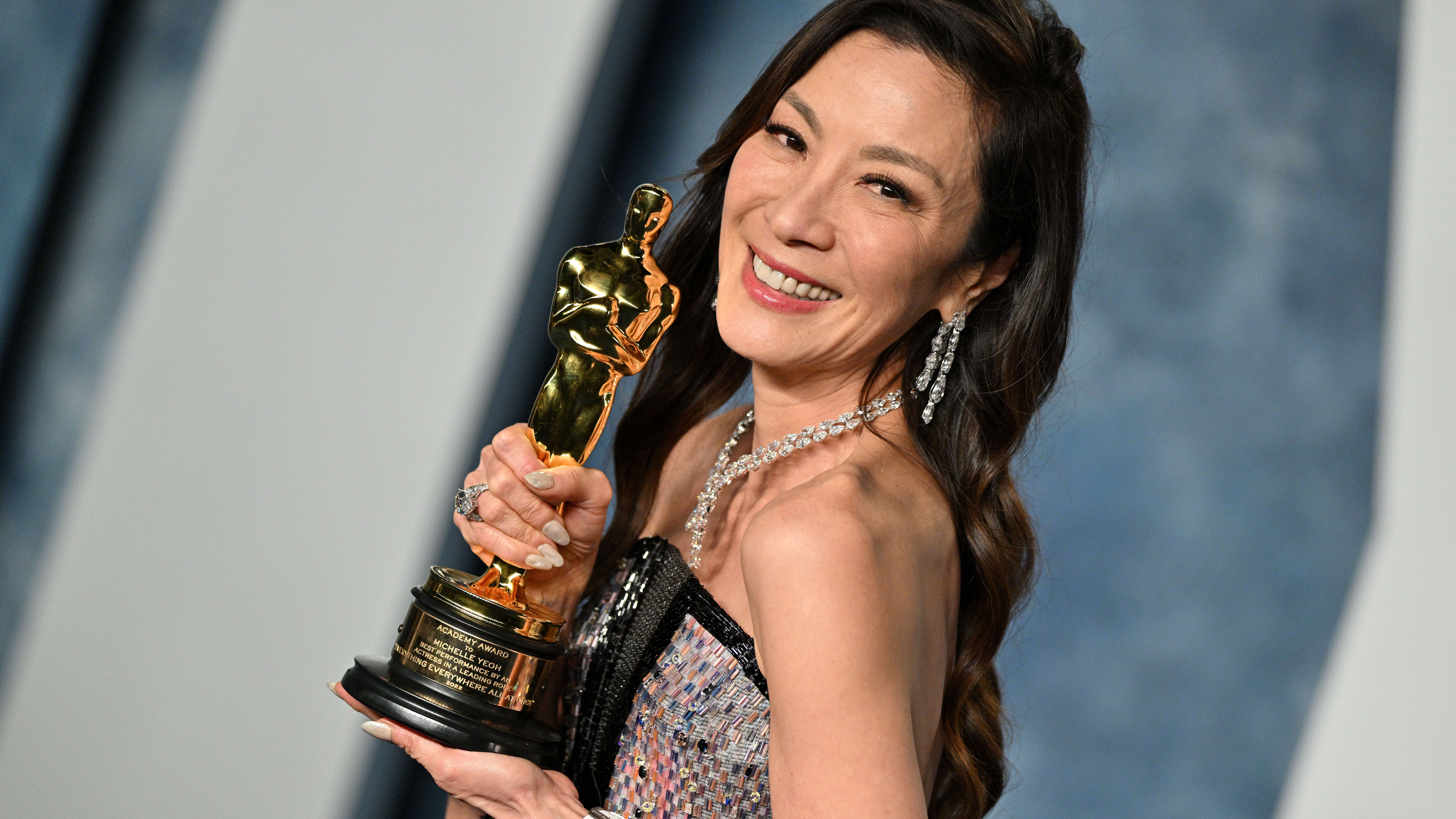 In Michelle Yeoh's history-making Oscar acceptance speech, she proclaimed, "Ladies, don't let anybody tell you you are ever past your prime." Her remarks met with resounding applause — and her words affirm what Judaism has always held true.
Of course, not all people recognize this truth — inside or outside our community.
Yeoh was evoking remarks by CNN anchor Don Lemon, who commented that former South Carolina governor and U.N. ambassador Nikki Haley, 51, is "past her prime" several weeks ago. "A woman is in her prime in her 20s, 30s, and 40s," said Lemon, bizarrely citing Google as his source.
The whole kerfuffle was a shame — especially since it was triggered by Haley's proposal that every political candidate over age 75 be subject to mental fitness tests.
Haley was the victim of age-related prejudice even as she perpetrated it. Men and women are both vulnerable to this form of discrimination, but women start to experience it at a much younger age.
Yet according to Jewish tradition, Haley and Yeoh are both in a glorious phase of life.
Judaism values aging. Pirkei Avot 5:21 suggests that 50 is the age for giving counsel.
Leviticus 19:32 reminds us to rise before the aged and show deference to those who are old. Midrash Tanchuma, Ki Tisa 27 adds that "one should greet an elderly person as one greets the Shekhinah," the divine presence.
We need not only look at women making headlines. In our own families and communities, women are making choices later in life to go back to school, take on new professional roles, or step out of the workforce to become volunteer leaders.
I've just turned 50, and every year of my adult life has been more productive and meaningful than the last. I feel pretty good about reaching this milestone. As a mother of two teenage daughters, I want them to see me as I embrace my graying hair, wrinkling skin and growing collection of reading glasses.
They can also look to many other accomplished women who came into their own later in life. Madeleine Albright did not begin her diplomacy career until age 40, and became secretary of state at 60. And Justice Ruth Bader Ginsburg was confirmed to the U.S. Supreme Court at age 60.
At age 57, acting judge Rachel 'Ruchie' Freier became the first female Hasidic New York State Supreme Court judge. Norma Baumel Joseph, an expert on Jewish women and feminism, completed her Ph.D. in 1995 at age 51. Her doctoral dissertation on Rabbi Moshe Feinstein's legal decisions on the separate spheres for women in the Jewish community helped raise the discourse about Orthodox feminism. And Blu Greenberg, founder of the Jewish Orthodox Feminist Alliance, continues to use her voice to advocate for women in Orthodox communities and beyond at 87.
I'm glad that my daughters are growing up in a world where older women hold positions of power and influence, with less obsession conflating women's competency with double-standard sexist notions of looks and age. Women are excelling in all areas of life at all ages, despite the sexism that is still baked into public discourse.
Whether we are 21 or 51 or 81, we're all breaking ground in ways that women of previous generations — all of which were once "new" — never dreamed possible.
The book of Proverbs (1:8) posits that we should not abandon the Torah of our mothers.
In Yeoh's acceptance speech, she likewise dedicated her award to "all the moms in the world, because they are really the superheroes, and without them, none of us will be here tonight."
I hope my daughters, and women everywhere, continue pushing boundaries. I hope they are never made to feel past their prime at any age. And I hope I have the chance to continue growing older and witness their successes.
This article is not an endorsement of Nikki Haley, the party she represents, or any other candidate or political party.
To contact the author, email [email protected]