Israel is failing to protect its Arab citizens
The rate of violent crime in Arab communities has soared since Netanyahu's far-right government took power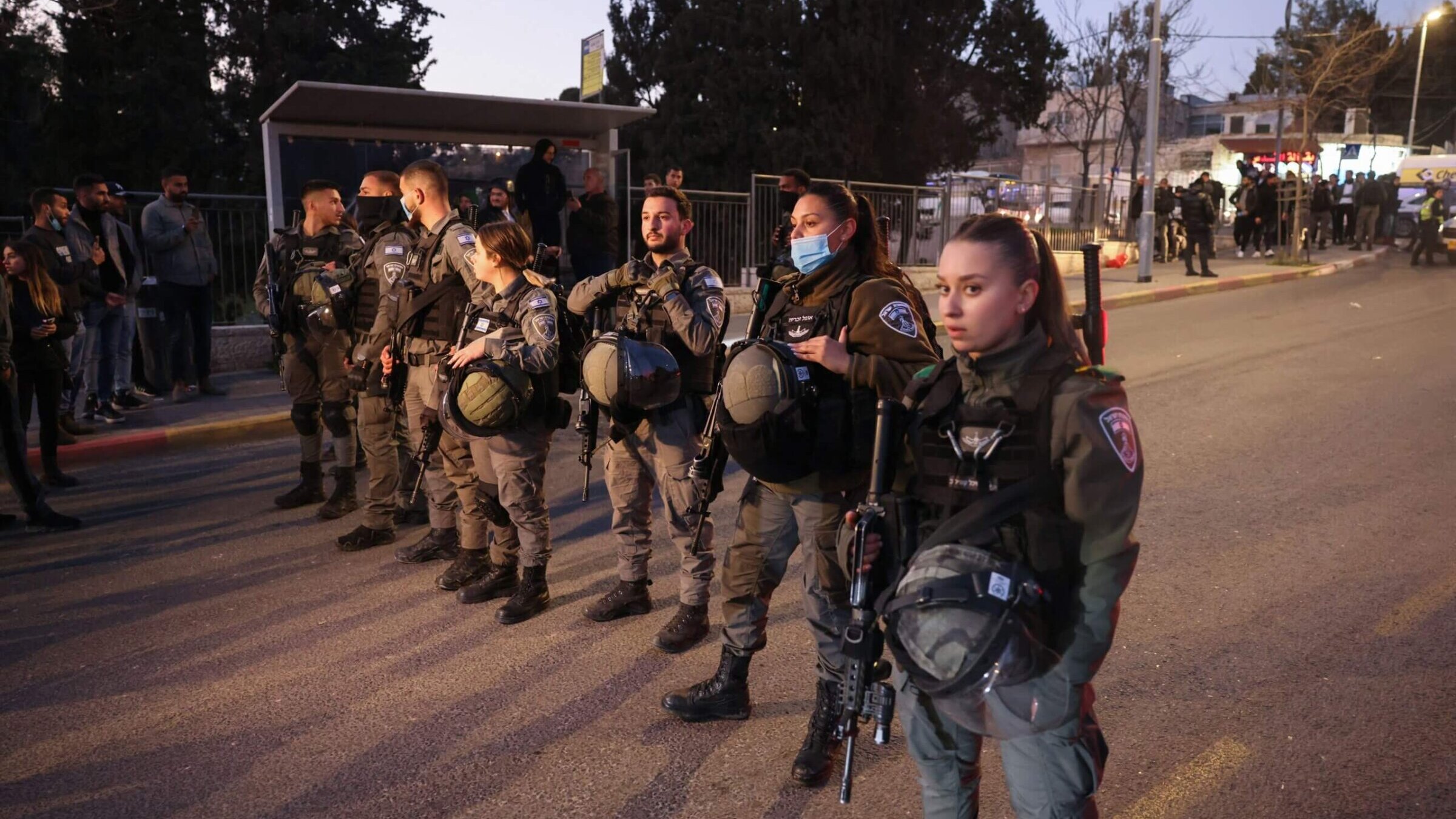 To gather on Tel Aviv's Kaplan Street on Saturday night, the national center of the mass protests against the government's plan to severely weaken the independence of the judiciary, is to participate in what has become a weekly civic ritual for thousands of Israeli families. 
Since January, hundreds of thousands of Israelis have demonstrated across the country to prevent what they see as an anti-democratic coup. These Saturday rallies have continued despite the fact that the bill has been on ice since the end of March. 
But not far away, in cities and villages north and south of Tel Aviv, the Israeli citizens with the most to lose if the judicial overhaul passes have largely stayed home. For most Arab or Palestinian citizens of Israel, staying home has also become something of a family ritual. This is not only because the protests — with their sea of flags and Zionist slogans — have not felt welcoming.
There is a simple and grim reason for Arab citizens to stay home, and not just on Saturday nights: The streets of their communities are the most dangerous in the country, and they have become much deadlier since Prime Minister Benjamin Netanyahu's far-right coalition assumed office at the end of last year.
As of this writing, according to statistics collected by The Abraham Initiatives, 81 Arab citizens have been murdered since the start of 2023, which is more than double the number from the same time last year. Of these murder victims, 72 were shot with guns that were likely all illegally obtained. In only a minority of cases — an estimated 15% — has a suspect been identified, which tracks with the Israel police's poor record in solving murders in the Arab community. 
American Jews standing (or marching) in solidarity with Israeli protesters should also see a threat to democracy in the extreme inequalities between Israel's Jewish and Palestinian citizens, of which disproportionate murder rates are only one example.  
Violent crime in Arab communities has been a rising concern over the last decade, with residents reporting a significant worsening of their quality of life. The causes of this violence are complex. The two that stand out are the profusion of organized crime groups in recent years and a dearth of economic opportunities for Arab youth. A recent report by the Israel State Comptroller found that nearly one-third of Arab citizens between the ages of 18 and 24 are neither employed nor in the process of receiving an education. That young people are disproportionately represented among the victims and perpetrators of crime is hardly surprising.
To his credit, Netanyahu, under a previous coalition, initially took the problem seriously. In 2016, his government allocated over 2 billion shekels toward public safety in Arab communities. This was on top of a five-year plan approved in 2015 for economic development in Arab localities, which lag significantly behind their Jewish counterparts in almost every positive metric. In 2019, at the urging of civil society organizations (including my employer, The Abraham Initiatives), Netanyahu established an inter-ministerial task force to address violence faced by Arab citizens at the cabinet level.
The "government of change," the ruling coalition led by Naftali Bennett and Yair Lapid, included for the first time in Israel's history a party representing Palestinian citizens of Israel. During the coalition's tenure from June 2021 to December 2022, cooperation between Arab communities and the state reached their zenith. Deputy Minister of Public Security Yoav Segalovich, the former head of intelligence for the Israel Police, was personally responsible for the portfolio and was a frequent presence in Arab municipalities. The government made further investments in economic development and community policing. 
In 2022, for the first time in seven years, murders declined in Arab communities, albeit modestly, from 126 victims to 116.
Unfortunately, any momentum from this downward trend has now been squandered. Netanyahu's new government is completely uninterested in the plight of Arab citizens. The Minister for National Security is Itamar Ben-Gvir, leader of the neo-Kahanist Otzma Yehudit (Jewish Power) party. Ben-Gvir's record of extremism and anti-Palestinian incitement are well known; his time heading an expanded ministry responsible for the police has now revealed that he is also way in over his head, struggling to manage responsibilities that his professional experience as a demagogue simply did not prepare him for.
However, an incompetent Ben-Gvir is not a harmless one. Incentives are set from the top, and the message down the ranks has been crystal clear: under this government, and this minister, Arab lives do not matter.
In March, Ben-Gvir decided to cancel a successful project run by the Israel office of the American Jewish Joint Distribution Committee aimed at reducing violence in Arab communities. The official reason given for the cancellation, that the JDC failed to file a semiannual report, does not pass the laugh test of anyone who has worked on either side of these public-private partnerships. That Ben-Gvir reportedly called this flagship nonpartisan American Jewish organization "leftist" points to the true, ideological reason behind the cancellation. 
The most disgraceful incident of all came last month, when Israel Police Commissioner Kobi Shabtai was quoted on tape, in a conversation with Ben-Gvir, saying, "Mr. Minister, there is nothing that can be done. They kill each other. That is their nature. That is the mentality of the Arabs."
In addition to being a horrifically racist statement, the disclosure of which should have prompted Shabtai's immediate resignation, it is also a pathetic excuse for the state failing to do its job. Bigoted tropes cannot explain why the annual murder rate in Arab communities has more than doubled since 2013, when Palestinian citizens of Israel were of presumably the same "nature."
The rise in violent crime plaguing in Arab communities will not be easy to reverse, but there are measures the government can take to demonstrate seriousness — provided it wants to. One would be to stop taking vindictive steps against civil society organizations, such as the JDC, offering to help the government. Another would be to restore cooperation with Arab municipalities, such as Umm al-Fahm, that are struggling with this issue. An Israeli police official told Haaretz in April that there was virtually no contact between local Arab political leaders and the National Security Ministry.
Israel's Palestinians citizens are entitled to basic public safety just like Jewish Israelis. They have a right to a police service that takes illegal guns off the street, disrupts organized crime networks and solves criminal cases with the same alacrity it displays in Jewish cities. These were once obvious areas of pragmatic cooperation between political leaders in the Arab community and Israeli governments of all leanings. That there no longer are speaks to how extreme this coalition is.
As the Biden administration and American Jews watch the Israeli government's assault on the judiciary with profound anxiety, they should also carefully monitor developments in the country's Palestinian society. The future of Israeli democracy is not only contingent upon the preservation of judicial checks and balances, but also on the state's equitable treatment of its largest national minority.
The current Israeli government is not only failing to provide security for Arab citizens, but believes it is not responsible for them at all. This contradicts a fundamental principle of democracy, that of equality before the law. For Arab citizens, the erosion of democratic rule is not merely a threat but a daily and brutal reality.
When Yitzhak Rabin, in his final speech the night he was assassinated, said that "violence erodes the basis of democracy," he was speaking of political violence. The violence Arab communities face today is criminal in nature, but the state's decision to neglect them is a political choice. 
To contact the author, email [email protected].