I was involved with AIPAC for 35 years. Their latest move convinced me to join J Street
The pro-Israel organization I supported for decades is now undermining their own cause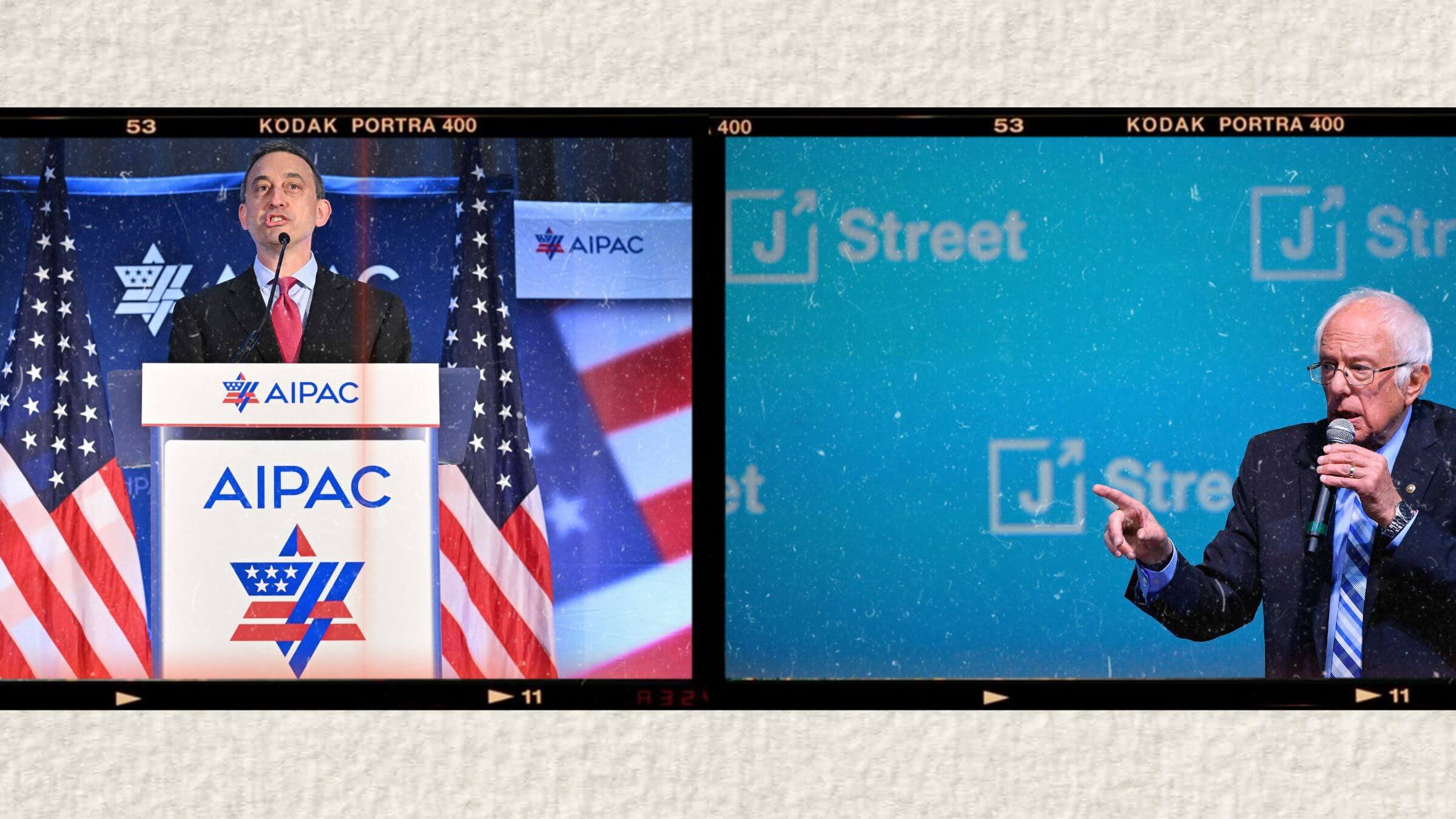 Recently, I received a mailing from the American Israel Public Affairs Committee urging me to take action to defend the U.S.-Israel alliance. I've had a long relationship with AIPAC, so I took their call seriously, although perhaps not in the way they intended.
As a 17-year-old teen leader in the Detroit Jewish community, I was invited to attend a regional AIPAC conference at the University of Michigan. I was interested in Israel and politics and excited to attend a seminar with college students, so I jumped at the chance. I remember AIPAC's national college outreach director explaining the "PAC" in AIPAC stood for "Public Affairs Committee," and that it was not a fund-distributing political action committee — a distinction that served the organization well for most of its 60-year history.
Over the next 35 years, I attended many AIPAC conferences, used their educational materials, invited staff members to speak before various audiences and donated money. My relationship with AIPAC was also personal — I made close friendships and professional connections that influenced my life and career. When my children were old enough, I excitedly brought them to the enormous annual Policy Conference. I proudly reminded people that AIPAC was a beacon of hope for bipartisanship in an ever-more-polarized world. And I repeated AIPAC's refrain that the alliance between America and Israel was built on our shared values of freedom and democracy.
But everything changed when AIPAC announced it was forming an actual PAC and a super PAC, in their words, to "make us more effective in fulfilling our mission in the current political environment."
For the first time in its history, AIPAC directly endorsed and funded candidates. In March 2022, I was shocked that their initial set of endorsements included Rep Scott Perry (R-Penn.), an election denier and conspiracy peddler, while they initially failed to endorse Rep. Liz Cheney (R-Wyo.), despite her stellar record on Israel. (After much criticism, AIPAC later endorsed Cheney on April 30, 2022.) By the end of the election cycle, they endorsed 100 members of Congress who refused to certify Biden's 2020 election victory.
I raised concerns to AIPAC's senior leadership about their decision to endorse candidates who actively sought to overthrow the 2020 election results. I was told that their endorsements were based solely on the candidate's record on strengthening the American-Israel alliance.
I pointed out that if "the bedrock of our alliance" was a shared commitment to democracy, election-deniers directly undermine that relationship, but to no avail. In May 2022, more sad than angry, I informed AIPAC that "I do not want my name associated with an organization that supports candidates who seek to destroy this country's democratic values — values that AIPAC has long (and correctly) identified as a basis for the strong relationship between the US and Israel."
But it was AIPAC's egregious fundraising letter in early August that pushed me over the edge. AIPAC called J Street "one of the gravest threats to American support for Israel's security" and falsely maligned J Street as being "aligned with the anti-Israel fringe and supporters of BDS," despite J Street's clear statement that they "do not advocate for nor support any boycott, divestment or sanctions initiative whatsoever."
Personally, I believe that the threats to democracy in America and in Israel are the "gravest threat" to the American-Israel relationship because, as AIPAC taught me, those shared democratic values are what bind our nations together.
A change of heart
Since its inception 15 years ago, I held the much more liberal J Street at arm's length. I supported its aim to bring about a two-state solution and its work to broaden the conversation on Israel policy within the US Jewish community.
But I never attended its events, signed on to its letters, or supported it financially. I found some of their statements, especially during the 2014 Gaza conflict, to be one-sided, calling on "Israel to look for a way out of Gaza" with little or no mention of what Hamas and the Palestinians must do to end the conflict.
I was also concerned about openly anti-Zionist students leading some chapters of its college program, J Street U. In addition, AIPAC and others had falsely, but successfully, painted J Street as supporting boycotts of the state of Israel, making it difficult for me and other potential supporters to associate with them.
I did not immediately join J Street when I quit AIPAC 15 months ago. But as I paid closer attention to what J Street says directly (rather than what others claim they say), I came to appreciate the nuance and complexity they display.
They never hesitate to speak out against Palestinian violence and they support Israeli victims of terror, along with expressing concerns about Israeli violence against Palestinians and other actions that undermine the safety, rights, and freedoms of both peoples. Their statement this week on recent terror attacks against Israelis in Beit Hagai and Huwara is a good example of their current approach. Their position opposing the global BDS movement is clear and unambiguous, and on their website for all to see.
And, perhaps most importantly for me, J-Street is now leading American Jewish efforts to organize pro-democracy rallies in coordination with the Israeli-American community and the protesters in Israel. They worked with Representatives Jamie Raskin (D-Md.) and Anna Eshoo (D-Calif.) to circulate a Congressional letter supporting the protest movement in Israel. Meanwhile, AIPAC brought a delegation of Democratic members of Congress and refused to schedule a meeting with the protest movement's leaders.
The letter I received from AIPAC this month correctly stated that we should not "stand idly by" threats to the American-Israel alliance coming under the guise of groups claiming to be "pro-Israel." I agree. This is why I joined J Street and its Rabbinic Cabinet.
To contact the author, email [email protected].
Correction: An earlier version of this article erroneously stated that AIPAC endorsed a representative they did not, in fact, endorse.