The Schmooze
Meet the Jewish Producer Behind "Harry Potter and the Cursed Child"
Since the first Harry Potter novel was released in 1997 – 1998, in the United States – July 31st has gained a reputation as a somewhat magical day: it's the boy wizard's birthday, as well as that of his creator, J.K. Rowling. With the official opening of the London play "Harry Potter and the Cursed Child" and the worldwide release of the play's script, this year that day brought fans an especially welcome gift.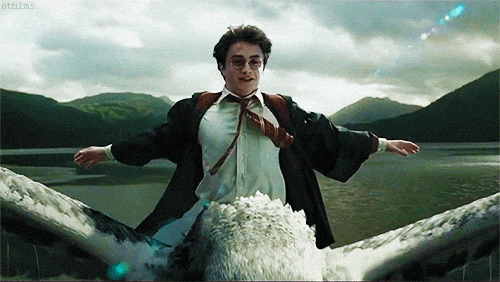 They can address their thank-you notes to Sonia Friedman, the powerhouse Jewish producer who, in partnership with Colin Callendar, has been the driving force behind the production from the first idea to the final product.
Speaking to the New York Times' Roslyn Sulcas in June, Friedman explained that she and Callendar knew that Rowling had been approached about a stage play by other producers, all of whom pitched the idea of some kind of Harry Potter spectacular.
"We went to her with the simple idea of a straight play. We were clear we didn't want to adapt a novel, and we suggested exploring how Harry, an orphan, would cope as an adult and a parent," she said. Rowling gave that idea the thumbs up four years ago. While the project was in development, Friedman's company Sonia Friedman Productions produced a series of highly acclaimed plays and television series, including the London run of "The Book of Mormon," the TV adaptation of Hilary Mantel's "Wolf Hall," and the Barbican's wildly successful Benedict Cumberbatch-led "Hamlet." This past weekend, The Times' Richard Morrison introduced his profile on her by calling her "the world's hottest theatre producer."
Asked by Morrison about how the scale of "Harry Potter and the Cursed Child" compared to that of her previous work, she was frank.
"I think it might be the biggest project any theatre producer has ever done," she told him of the two-part play. Elaborating on the challenges involved in pulling the whole thing off, she dwelled on the importance of living up to Rowling's fantastical precedent.
"It uses a worldwide brand and iconic characters," she said. "It has 42 characters on stage. Even though it's not a blockbuster musical it has the scale of one. And the responsibility to the enormous fan base, and most importantly to Rowling, has been massive."
Given the overwhelmingly positive critical response to the play, it seems that Friedman, Callendar, and their creative partners have met that responsibility well. As a few beloved characters from the Harry Potter universe might say, "mischief managed."
Talya Zax is the Forward's summer culture fellow. Contact her at [email protected] or on Twitter, @TalyaZax