It's National Book Lovers Day, and the Forward staff is celebrating! Here are some of our best recommendations for your next great Jewish read.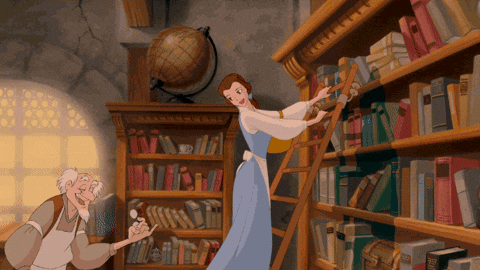 Laura Adkins
"Carrion Comfort" by Dan Simmons radically changed the way I think about power, manipulation, violence, and revenge. Though Dan Simmons isn't Jewish, this long and violent page turner features the Mossad, magic Nazis, and brilliantly vivid and realistic scenes that take place in Israel. Without spoiling the ending, the strength of the character Dr. Saul Laski, one of the main characters who survived the Holocaust, will leave you feeling more optimistic about the fate of our tribe than any other fiction story of Jewish survival.
Dan Friedman
I don't know whether it's my favourite book. My favourite Jewish book. Or even a Jewish book at all. But I was ready to dislike Michael Chabon's 2012 "Telegraph Avenue" after the reviews made it sound like the most pretentious non-Franzen book of the millennium. But then I read it. And it was fun. And the chapter where the parrot flies in one transcendent sentence through the Californian atmosphere? Well it's hard not to describe without sounding ridiculous: but it somehow works, it elevates, airs out, connects and dignifies. So, though maybe not surprising in some ways, it's my favourite surprisingly good Jewish-ish book.
Lana Adler
It's not quite a book, but my favorite work by a Jewish author is "Angels in America," by Tony Kushner. If I had to think of a literary work that was most formative to my creative life, that would be it. Every time I go back and read it, I am still floored by how unbelievably beautiful it is.
Thea Glassman
The mice are Jews, the cats are Nazis and the whole narrative is written in comic book form. It probably sounds like a very strange idea to anyone who's never read it, but Art Spiegelman's retelling of his father's experience in the Holocaust is one of the most profound, terrifying, beautifully crafted stories I've ever read. I re-read it over and over so many times when I was younger that eventually my mom had to hide it from me.
Drew Gerber
My favorite Jewish book is "Where the Bird Sings Best" by Alejandro Jodorowsky. Though he is mostly celebrated for his avant-garde and often deeply weird films, Jodorowsky masterfully mixes themes of religious compulsion and magic realism with the themes of violence and grief that are deeply ingrained in the Jewish psyche – all told with a certain folksiness through a traditionally Jewish family story spanning generations.
Talya Zax
I wrote about the Italian Jewish novelist Elsa Morante in January, and months later, I find my mind returning to her "History" with unexpected frequency. It's a densely packed, emotionally vivid book that tracks the progress of World War II against the fate of an Italian Jewish women's family. It's not a happy read, nor an easy one, but it's profoundly moving.
Forward Staff
Sure, we're biased, but "When They Come For Us, We'll Be Gone," by our former Forward colleague Gal Beckerman, is among the best books of Jewish nonfiction we've read in recent years. Gal spins a propulsive narrative narrative through his history of the Soviet Jewry movement, with cinematic set-pieces and great characters. The book won the Sami Rohr Prize in 2012, the highest honor awarded by the Jewish Book Council.