The Schmooze
Mark Zuckerberg Pretty Disappointed To Hear That SpaceX Flubbed Another Rocket Launch
SpaceX lost another rocket on Thursday when its Falcon 9 rocket exploded on the launch pad at Cape Canaveral, FL. (There were no people around the launch pad when the explosion occurred, and no people have been hurt in any SpaceX explosions.) Check this out:
WATCH: Dramatic video captures SpaceX explosion at Cape Canaveral, destroying a $200,000,000 Facebook satellite.pic.twitter.com/bGYljI1wvT

— Good Morning America (@GMA) September 2, 2016
The explosion was so loud it rattled the windows on my cousin's house, in nearby Titusville.
The rocket was carrying a satellite — the Amos-6. What kind of company would call a satellite "Amos"? An Israeli company, of course:
"As far as the Israeli communications satellite industry is concerned, this is a very severe blow which could place the future of the industry in doubt if it is not dragged out of the mud," said Isaac Ben-Israel, chairman of the Israel Space Agency. It is unclear if he understood the punny repercussions of his statement.
The "anomaly," as a SpaceX press release called the cloud of fire and destruction that erupted on the launch pad, was a setback for engineer and business mogul Elon Musk's pioneering private space exploration company, which is widely known to be planning for a mission to Mars.
But Mr. Musk wasn't the only young, dynamic business leader thoroughly dismayed by the explosion. The satellite that the SpaceX launcher was carrying belonged to Facebook.
Mark Zuckerberg took to Facebook (where else?) to vent. His statement is the billionaire CEO equivalent of "I'm not mad, just disappointed in you."
Elon Musk probably had a worse day than Zuckerberg, however, who after posting his parental-level shaming went on safari in Kenya with some giraffes. "Weekend goals" indeed.
"@MagicalKenya: Weekend goals. #tembeaKenya #MKZinKenya pic.twitter.com/WGeBqSUIOF" Mark Zuckerberg up close with nature at Crescent Island

— Trekkr Africa Safari (@TrekkrAfrica) September 2, 2016
Musk's net worth dropped nearly $800 million the day of the launch. His businesses have been on shaky ground since a Tesla driving on automatic pilot got its human driver killed earlier this summer. (Aside: the driver was watching Harry Potter when the fatal collision occurred.)
In the spirit of schaudenfreude, here's a Vine of SpaceX's failed Falcon landing from January 2015:
…and a gif of a Falcon 9 rocket exploding in April 2015…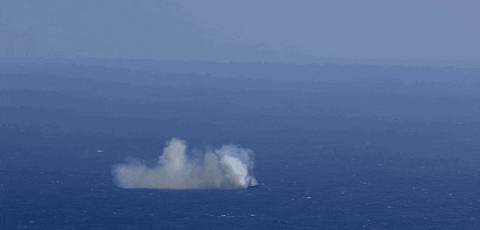 …and another gif of a Falcon 9 rocket exploding in June 2015…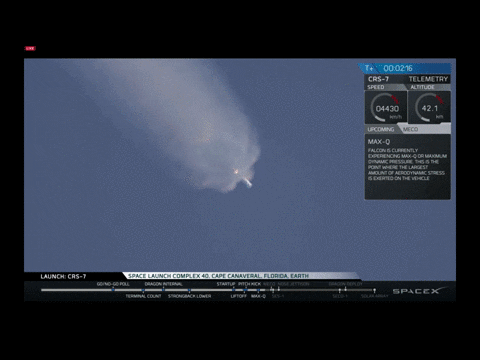 …and then that April 2015 explosion again from a different angle…
…and that is all, have a lovely weekend.
Update: This article has been updated to reflect that Elon Musk is not Jewish. We thought he was, because his name sounds Israeli, but he's not. Mark Zuckerberg is still Jewish.
Contact Ari Feldman at [email protected] or on Twitter @aefeldman.