Barbra Streisand has done it again: her new album "Encores: Movie Partners Sing Broadway," debuted at number 1 on the Billboard 200 Chart. The album, released on August 26th, is Streisand's 11th to take the number 1 slot. It also makes her the only artist to have had number 1 albums in each of the last six decades, a run that began with 1964's "People."
"Encorse" features Streisand duetting with everyone from Melissa McCarthy to Chris Pine. (Who knew he sang, right?) It sold 148,000 full copies during its first week out—which is even more remarkable because its streaming numbers, through services like Apple Music and Spotify, were low.
What can we say; Babs has always been worth the money. Here's hoping for several more encores.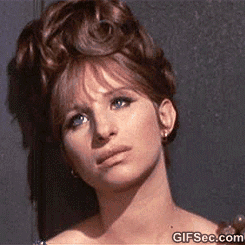 Talya Zax is the Forward's summer culture fellow. Contact her at [email protected] or on Twitter, @TalyaZax