When it debuted last October, the CW's "Crazy Ex-Girlfriend" quickly established itself as one of the wackiest, most innovative, most Jewish TV shows of the season. The first peek at season 2 was released by the CW earlier today; and since it features star Rachel Bloom dressed as, among other things, a cactus and a polka-dotted ping pong star, it looks like we can expect more of the same.
Created by Bloom, the musical comedy tracks the life of Rebecca Bunch, a New York lawyer who impulsively moves to West Covina, California — a town whose greatest recommendation is that it's "two hours from the beach, four in traffic" — to try and win back her high school camp sweetheart, Josh Chan.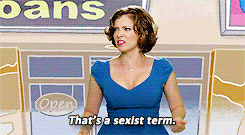 Like the theme song admits, the setup sounds a bit sexist, but the show's first season neatly turned its title trope on its head and had a blast doing so. (Hit songs included "The Sexy Getting Ready Song," a slickly sarcastic ode to the horrifying things women are expected to do to look beautiful and "Settle For Me," an old-timey song of courtship in which Josh's best friend, Greg, woos Rebecca with the line "Come on and settle for me/Say yes or no before I choke on all this swallowed pride.") We can't wait to see what new challenges "Crazy Ex-Girlfriend" neatly vaults over in its second season — and please, please say we'll see more of Tovah Feldshuh. Watch the trailer below.
How much crazier can it get? Find out when #CrazyExGirlfriend season 2 premieres Friday, October 21 at 9/8c! pic.twitter.com/3h0L861qBq

— Crazy Ex-Girlfriend (@CW_CrazyXGF) September 9, 2016
Talya Zax is the Forward's summer culture fellow. Contact her at [email protected] or on Twitter, @TalyaZax