Culture
Fanny Brice, the legendary comedienne and songstress immortalized by Barbra Streisand in the musical and film "Funny Girl," would have been 125 years old today. Brice, born Fania Borach on the Lower East Side's Forsythe Street, captured hearts as a star member of "The Ziegfeld Follies," the character of Baby Snooks on the radio, and in films including "The Great Ziegfeld" and the silent "My Man."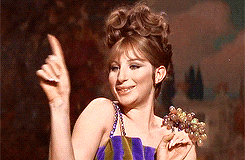 As a member of the Follies, Brice's best-loved acts included her rendition of the song "My Man," Channing Pollock's English version of the French "Mon Homme," her Yiddish-inflected characterization of Irving Berlin's "Sadie Salome," and her farcical take on Ethel Barrymore's "Camille." She tried her hand at straight drama once, with the 1925 Belasco production "Fanny;" critics didn't take to the performance, and Brice returned to comedy.
As the Forward's Chana Pollack wrote in 2014, Brice "opened her career-making act as the Yiddish 'Salome' with this line: 'I've been a bad woman, but such good company, Nu?'" Such good company, indeed.
Listen to Brice sing "Second Hand Rose" in the video below.
Talya Zax is the Forward's culture fellow. Contact her at zax@forward.com or on Twitter, @TalyaZax
This story "Happy 125th Birthday, Fanny Brice!" was written by Talya Zax.