The Schmooze
Yes, There's Definitely An Amy Schumer/Jennifer Lawrence Movie Coming
When the news came out that Jennifer Lawrence and Amy Schumer were writing a movie together, the pop culture heavens opened up and we gave thanks for what was sure to be a brassy, bold, hilarious gift of a movie.
But then two years went by without any real updates.
Well, never fear, because in a recent interview with HelloGiggles, Schumer confirmed that movie is definitely still very much on.
"I hope we do it in the next year and a half," she said. "It's the kind of movie we can film at any time. If we make it, it's gonna be like the light at the end of the tunnel."
Schumer and Lawrence are set to play sisters, who are the exact opposite of each other.
"Amy, in this movie,she has it very together. It's her lifelong dream to be a flight attendant. She works at the airport. And I'm a mess," Lawrence said in an interview with Entertainment Tonight.
Schumer added that it is going to be "funny," "dirty," and "real," Yep, yep, yep. Sign us up.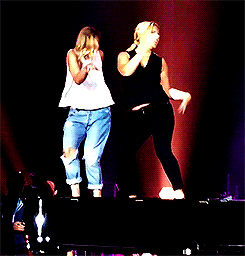 Thea Glassman is an Associate Editor at the Forward. Reach her at [email protected] or on Twitter at @theakglassman.