The Schmooze
Adam Sandler's daughter's bat mitzvah was a who's who of celebrities
Imagine turning the big 13 and having Jennifer Aniston — or, even better, the biggest TikTok stars — show up to your party. I can't decide if it's mortifying or amazing.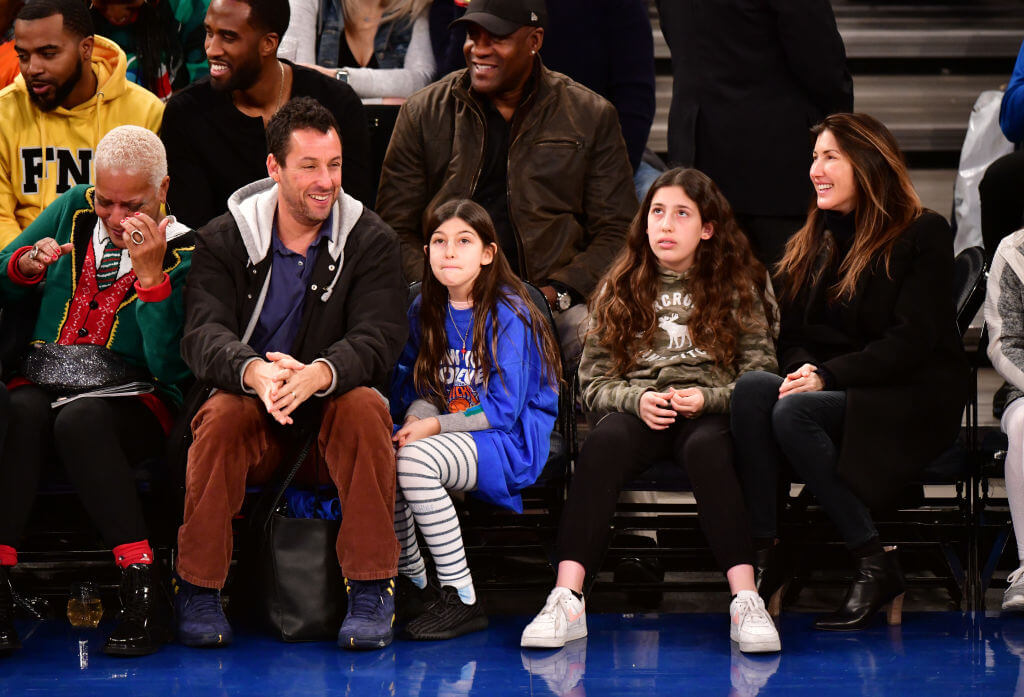 Perhaps you wanted to theme your bar or bat mitzvah "Hollywood" or "Fame," complete with a fake paparazzi photobooth and red carpet. Well, Sunny Sandler, Adam Sandler's younger daughter, didn't have to have an official Hollywood theme for it to be star-studded. (She seems to have chosen a candy theme instead.)
A viral TikTok video of the party with 1.5 million views shows a number of girls posing for a photo with a giant Smarties roll, set to a pop remix. And then, as the beat drops, the celebrities start appearing: Jennifer Aniston, Taylor Lautner, musician Charlie Puth, pop star Halsey and — probably most exciting to the teens in attendance — TikTok heartthrob Josh Richards. And, of course, Adam Sandler was in attendance.
Imagine: You're just turning 13 and attending b'nai mitzvot almost every weekend; social capital comes, in part, from how cool your party is compared to everyone else's. And at your party, with all of your friends there watching, you get half of Hollywood attending. On the night you become a woman, the heartthrobs on every movie poster come to pay their respects and maybe even dance with you. That kind of social currency can carry you clear through to graduation. (On the other hand, maybe it's mortifying to be a gangly teen suddenly meeting your celebrity crush.)
It's nothing new for a Sandler daughter to have a star-studded bat mitzvah; Adam Levine, of Maroon 5, played at older daughter Sadie's afterparty, thanks to a personal favor her dad called in. (Levine apparently knew the venue well — he'd attended bar mitzvahs there growing up, so it was easy to swing by.)
Of course, who knows if Sunny was particularly impressed by her own guest list — after all, her dad is famous, so maybe for her, Jennifer Aniston is like one of those annoying family friends who is always around, asking you how school is going. "Friends" was definitely before Sunny's time. 
But Charlie Puth, who performed at the bat mitzvah, is beloved by tweens and teens; he gained his fame on Youtube and TikTok, where he became one of the app's first breakout stars. 
And Josh Richards, who got famous on TikTok for, well, mostly lip-syncing, flexing and smirking at his phone camera — well that's the bat mitzvah attendee of middle school dreams, no matter how famous your dad is. I hope some girls got a good video of him doing the Cha Cha Slide.