The Schmooze
Jerry Seinfeld is now wearing your bubbe's upholstery
Modeling for the fashion line Kith, Seinfeld wears some collegiate looks — and some weirdly garish ones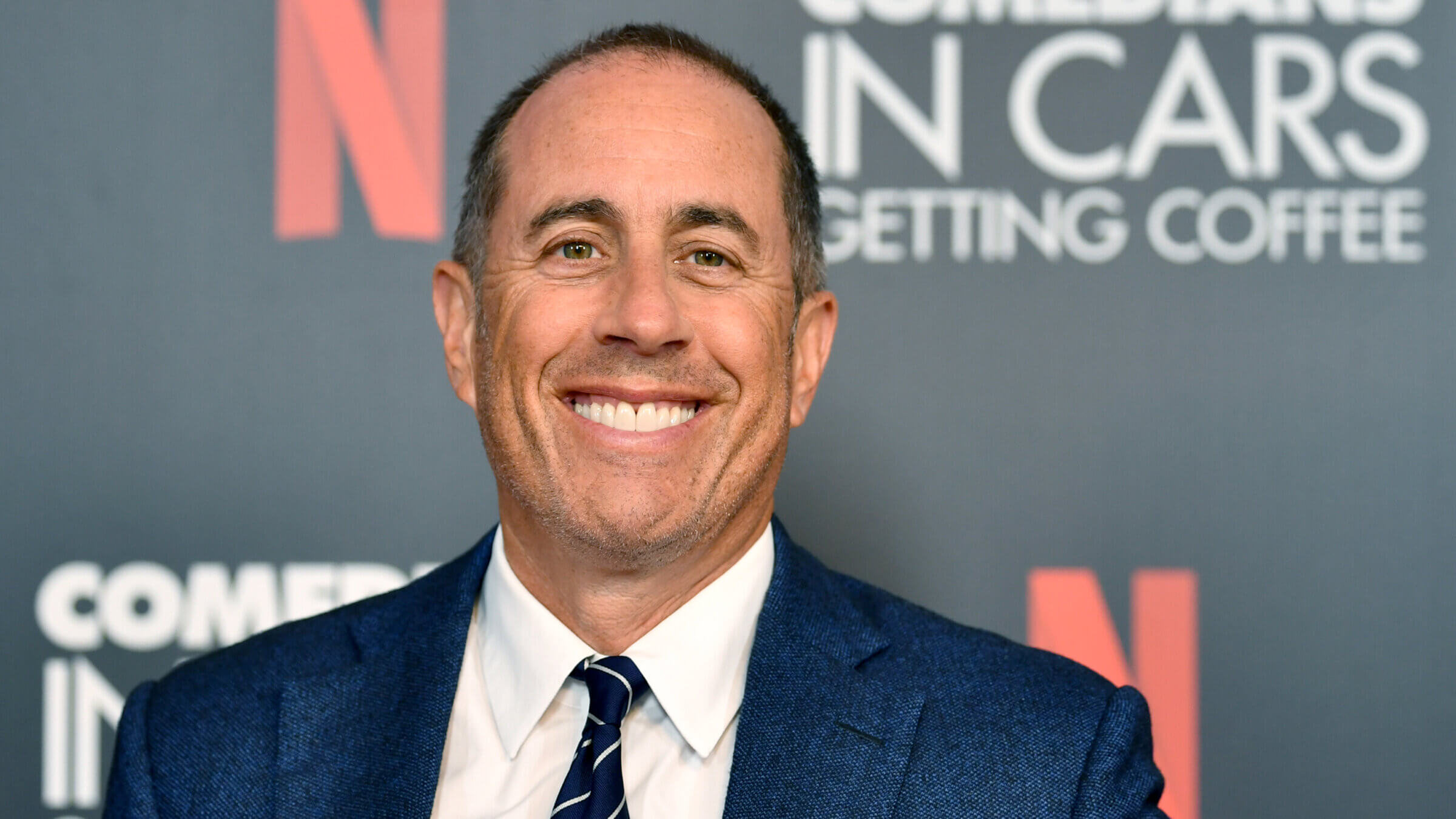 Jerry Seinfeld, once the normcore icon of white sneakers and billowy button-downs — if not outright pirate blouses — is rocking a new look. And boy is it something.
Jerry Seinfeld for Kith Fall 2022 pic.twitter.com/NGmvFj4Wmg

— Ronnie Fieg (@RonnieFieg) September 6, 2022
As part of its fall 2022 line, Ronnie Fieg's Kith brand of streetwear has debuted Seinfeld as a fashion model, following the comic's previous stint as a clotheshorse for Rag & Bone. Renowned portraitist Mark Seliger snapped the photos.
Why Seinfeld? Well, according to the website, this line boasts partnerships "including capsules developed with Russell Athletic for The City University of New York (CUNY) by way of Queens College and Brooklyn College." I don't know what that means, really, but I do know that Seinfeld went to Queens College (after transferring from Oswego). Per an Instagram post by Seinfeld, the collection will benefit his alma mater.
Ever the glass of fashion, Seinfeld can be seen sporting a letterman jacket, a Queens College sweatshirt, paisley prints and a couple zip-ups that bear a startling resemblance to your bubbe's upholstery. Also the de rigueur Mets cap. 
 It's a presentation that says "I'm not too flashy," but makes you wonder just how much the ensemble costs. Our guess? A pretty penny more than the merch at the CUNY bookstore.
It remains to be seen if the jackets are reversible and, if so, if they bear the sort of candy-striped lining that will embarrass your ex's gruff, war veteran father.