Culture
In '1982,' one day tells an entire war's story
For his feature film debut, Oualid Mouaness drew on boyhood memories of the Israeli invasion of Lebanon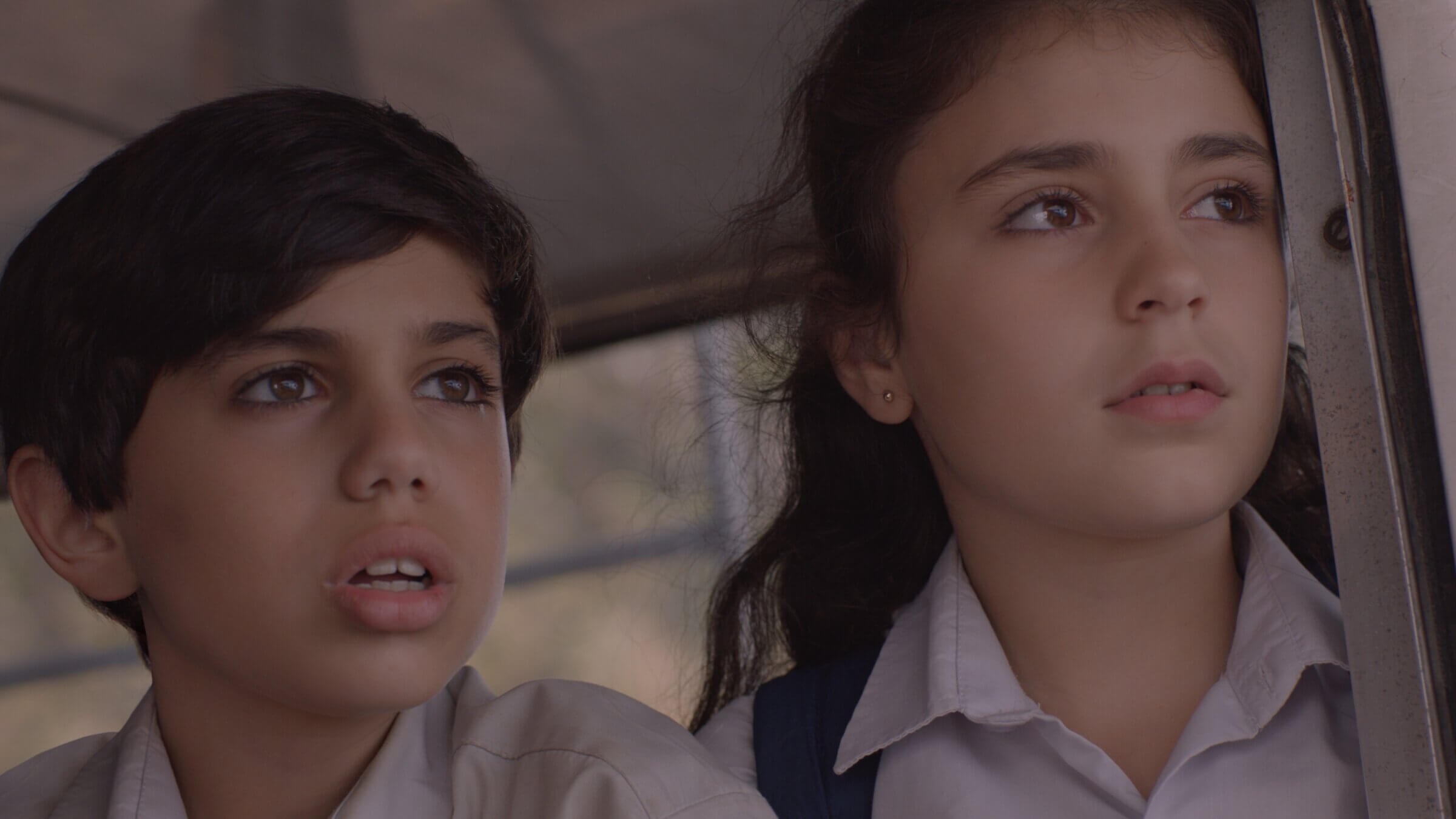 It's a warm, sunny morning in June 1982, and Israeli forces have just crossed the border into Lebanon, invading the south of the country to prevent the Palestine Liberation Organization from operating there. In the following weeks, Israeli forces will inflict heavy bombing on West Beirut, expel the PLO and support the election of a new, pro-Israel president. A Lebanese Christian militia will perpetrate the Sabra and Shatila massacres, killing hundreds of Palestinian civilians in Beirut refugee camps surrounded by the Israeli Defense Forces. Subsequent international and Israeli investigations will conclude that the Israeli army, which failed to stop the killings, bore at least indirect responsibility.
The invasion marks a particularly dark episode in Lebanon's 15-year civil war. But at a tony English-speaking school for the children of Beirut's elite, the only thing that seems to matter are the year's final exams.
Inspired by director Oualid Mouaness's own boyhood memories, "1982" depicts the invasion's first hours as a handful of sheltered fifth-graders and their teachers experience it. Rather than thrusting his protagonists into the midst of great events, Mouaness lets us experience the confusion, fear and even boredom of catastrophe just as they do. It's a humane and highly realistic strategy — but it doesn't always make for a propulsive film. 
Our hero is Wissam (Mohamad Dalli), a sensitive fifth-grader who spends his time drawing superheroes and mooning over his rather more mature classmate Joanna (Gia Madi), the only person in the class whose grades are better than his. Even if he can work up the courage to admit his love, something he practices in the bathroom mirror, theirs would be an affair circumscribed by taboos. Within the school, there's a prohibition against student romances — midway through the film, we learn that Wissam's best friend was once suspended just for writing a love note to a classmate. Off campus, there are the even more serious military checkpoints that separate their neighborhoods, a testament to the civil war that started long before the invasion. 
Wissam's teacher, Yasmine (Nadine Labaki, the cast's biggest name, known for films like "Caramel" which depict everyday Lebanese women) is much more attuned to the outside world. She's worried for her elderly mother and furious at her reckless younger brother, George, who has just run off to join an unnamed militia, probably the right-wing Christian Phalangists. 
For Yasmine, coping with the crisis means ignoring it and focusing entirely on administering final exams. But her determination to pretend everything is normal tees up conflict with Joseph (Rodrigue Sleiman), her colleague and clandestine boyfriend, who is both more politically engaged and clearer-eyed about the invasion's consequences for the carefully ordered world of the school.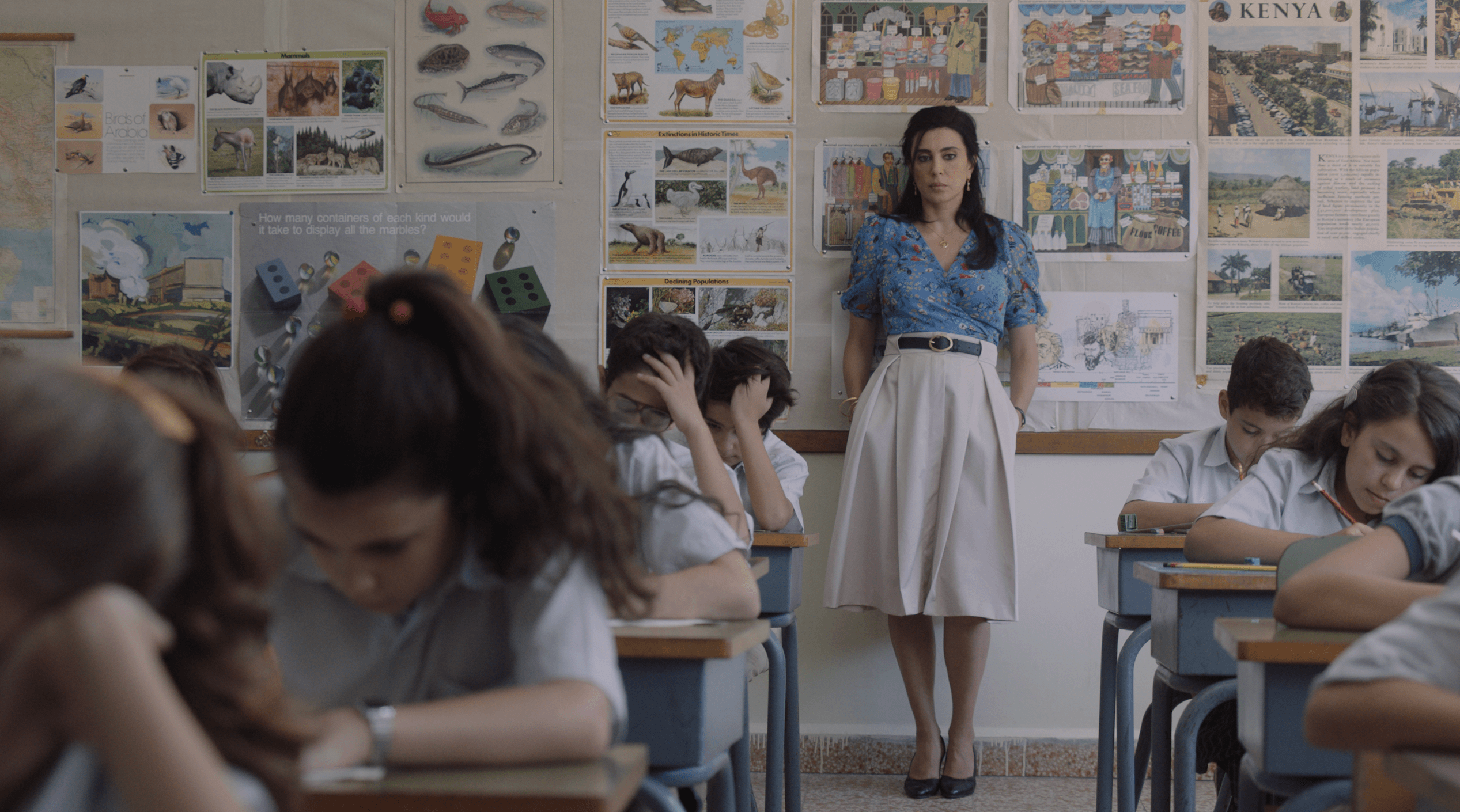 "1982" follows this quartet of characters as the invasion becomes impossible to ignore, the all-important final exams giving way to the challenge of returning the children to their homes when the roads are clogged with tanks and telephone service is increasingly spotty. Even as chaos mounts, Mouaness depicts only what a child like Wissam can see and understand. To Wissam, the apparatus of war is immediately legible: When fighter planes appear outside the classroom, he and his otherwise-compliant classmates abandon their exams and flock to the windows. Yet the war's political backdrop, and the calculations of the increasingly frantic adults, remain inscrutable to him. 
Likewise, although Mouaness allows Yasmine and Joseph a few whispered fights that illuminate their own conflicted relationship, we mostly see these teachers as Wissam does: Their anxiety and their efforts to conceal it are evident, but the things they fear are only implied. (Possibly due to this directorial tactic, and possibly because the film was originally directed at Lebanese audiences, "1982" is light on context clues. If you're not already familiar with the contours of the civil war and Israeli invasion, you'll need to do some Googling.) 
Set on an austere yet idyllic school campus in the mountains, "1982" excels when it comes to cinematography. Mouaness manages to make the stone stairs as daunting and the courtyards as sprawling to the viewer as they are to Wissam and Joanna. The camera lingers on small details — a harried secretary's untidy blouse, a clear sky fringed with acacia trees — mimicking the idle, perceptive gaze of a child. 
Yet the film's visual landscape also disappoints in the final moments when Mouaness uses animation to show Wissam's childish belief in Beirut's invulnerability. It's a sentimental moment and an ironic one, revealing the chasm between what Wissam hopes for his city and what a modern viewer, burdened by hindsight, knows will happen. For so much of the film, Mouaness has kept his viewers confined to a child's sensibility. By ending on this falsely comforting note, he restores, all of a sudden, the grim understanding of adulthood.