Culture
The ephemeral beauty of a loaf of challah, immortalized in art
An archive of challahs past, 'Parchment,' from artist Rob Shostak, makes use of the delicate imprints each loaf leaves during the baking process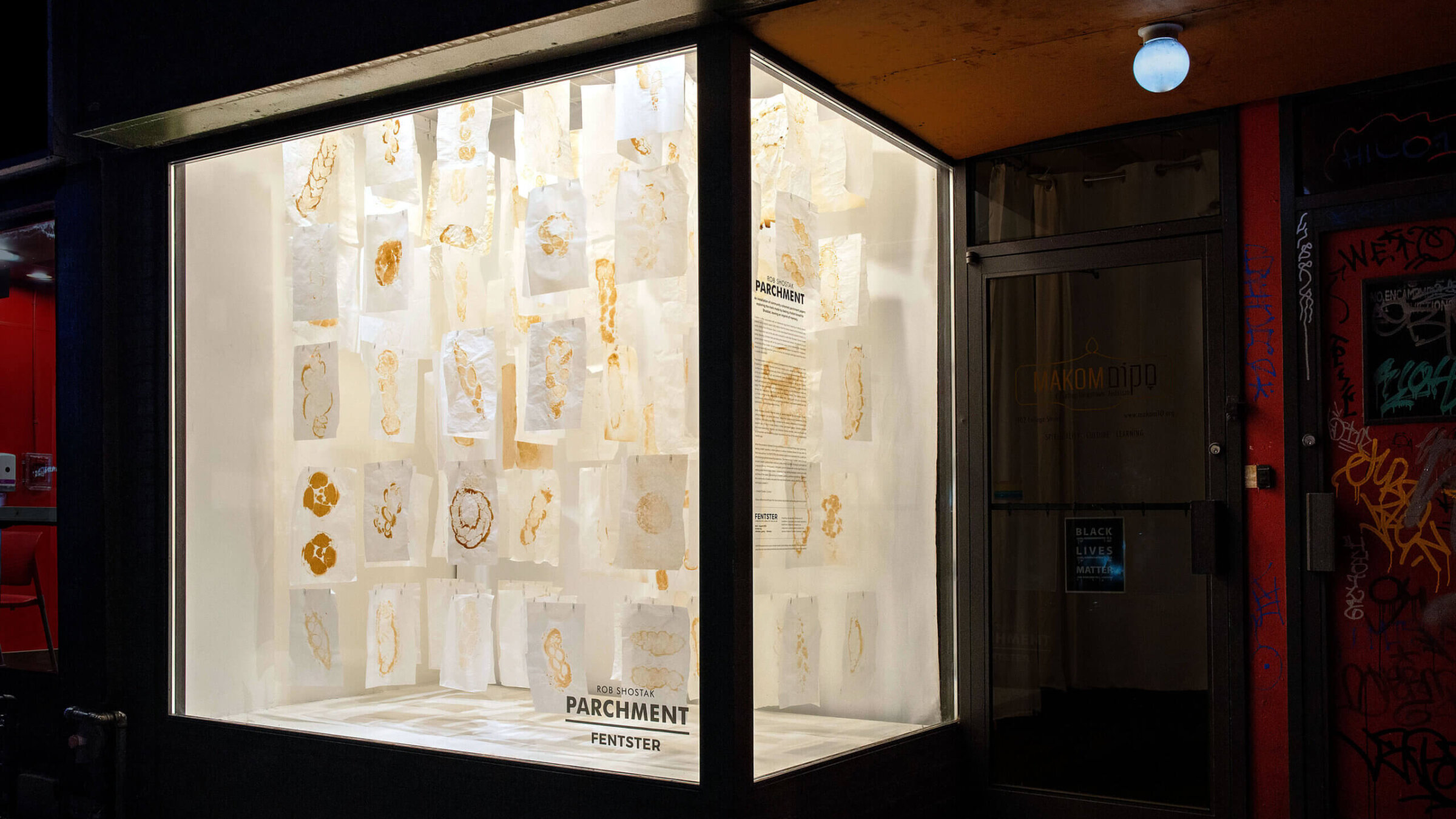 The evidence of a good challah is its absence — give or take a few crumbs. But artist Rob Shostak realized there's another remnant of the Shabbat loaf: the paper the loaf is baked on, scorched with the imprint of the bread. And so his installation, "Parchment," was born.
The piece is installed at Fentster, a gallery curated in the storefront window of a Jewish community in Toronto called Makom. ("Fentster" means "window" in Yiddish.) The little gallery was founded and is run by Evelyn Tauben, a producer and curator who often helps shape and shepherd the pieces that find their home in her space.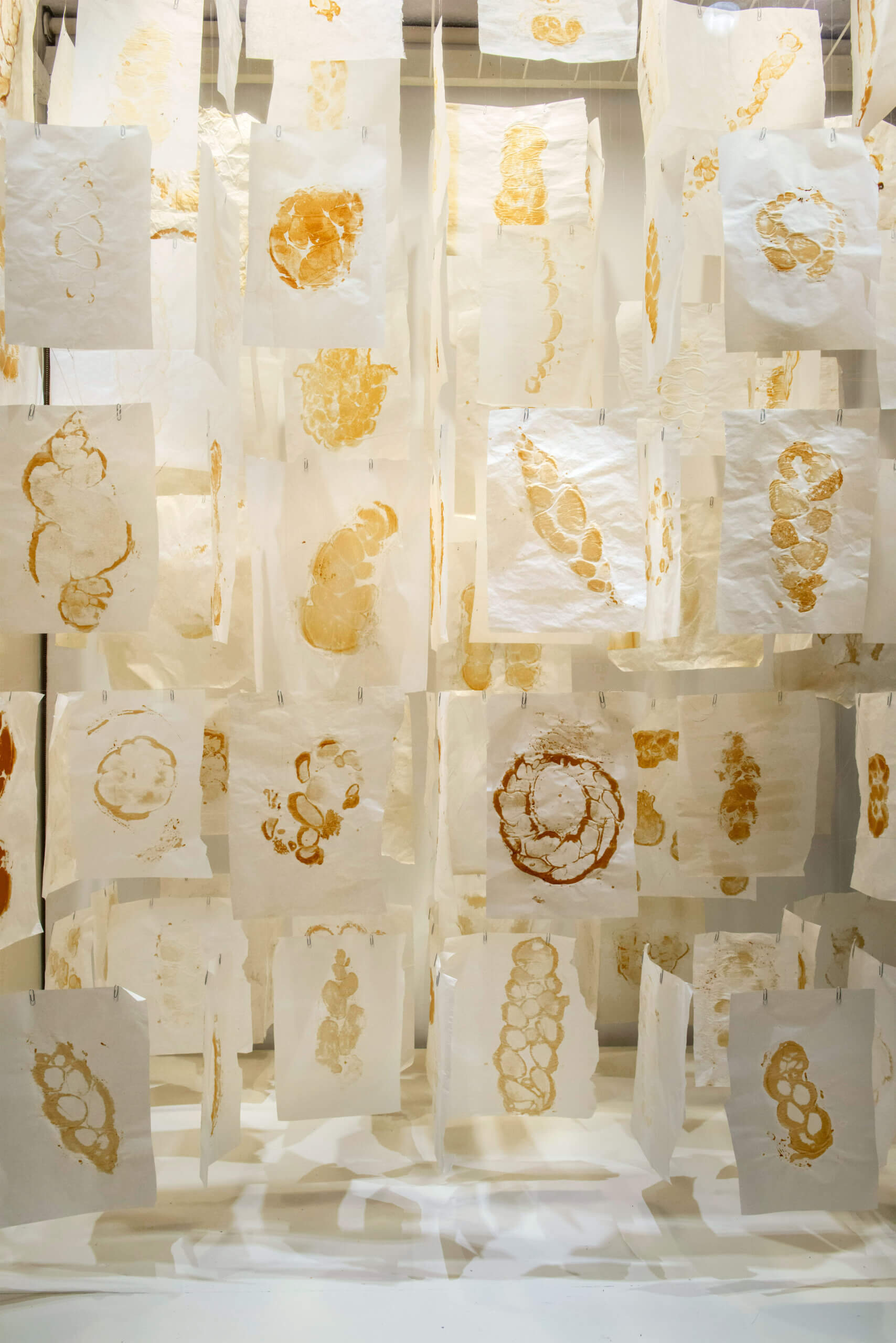 "Parchment" was even more of a team effort than usual — Shostak solicited parchment paper from home bakers across Toronto and the world and ran a Zoom challah baking class to help churn out parchments. He even got a submission from Jurgen Krauss, the lovable German from the most recent season of the Great British Bake Off. 
Shostak said he grew up having huge Shabbat meals with his extended family, often with 20 people at the table. But out of respect for the more observant members of the family, they never took photos.
"These kind of take that place. They are the photographs, the evidence of things," Shostak said of the parchments. "Here I'm trying to collect these as an archive, to preserve these memories in some way."
Shostak, 40, has a degree in architecture and used drafting software to map the piece out to maximize how many pieces of parchment he could include in the installation. He hung 120 parchments in a 3D grid, creating a depth of field that's viewable from multiple angles. They all bear an imprint, but they range in hue from a pale golden yellow to a deep umber brown, some ghostly and some crisply outlined, shaped in a braid or a circle, each telling a story about the recipe and the baker.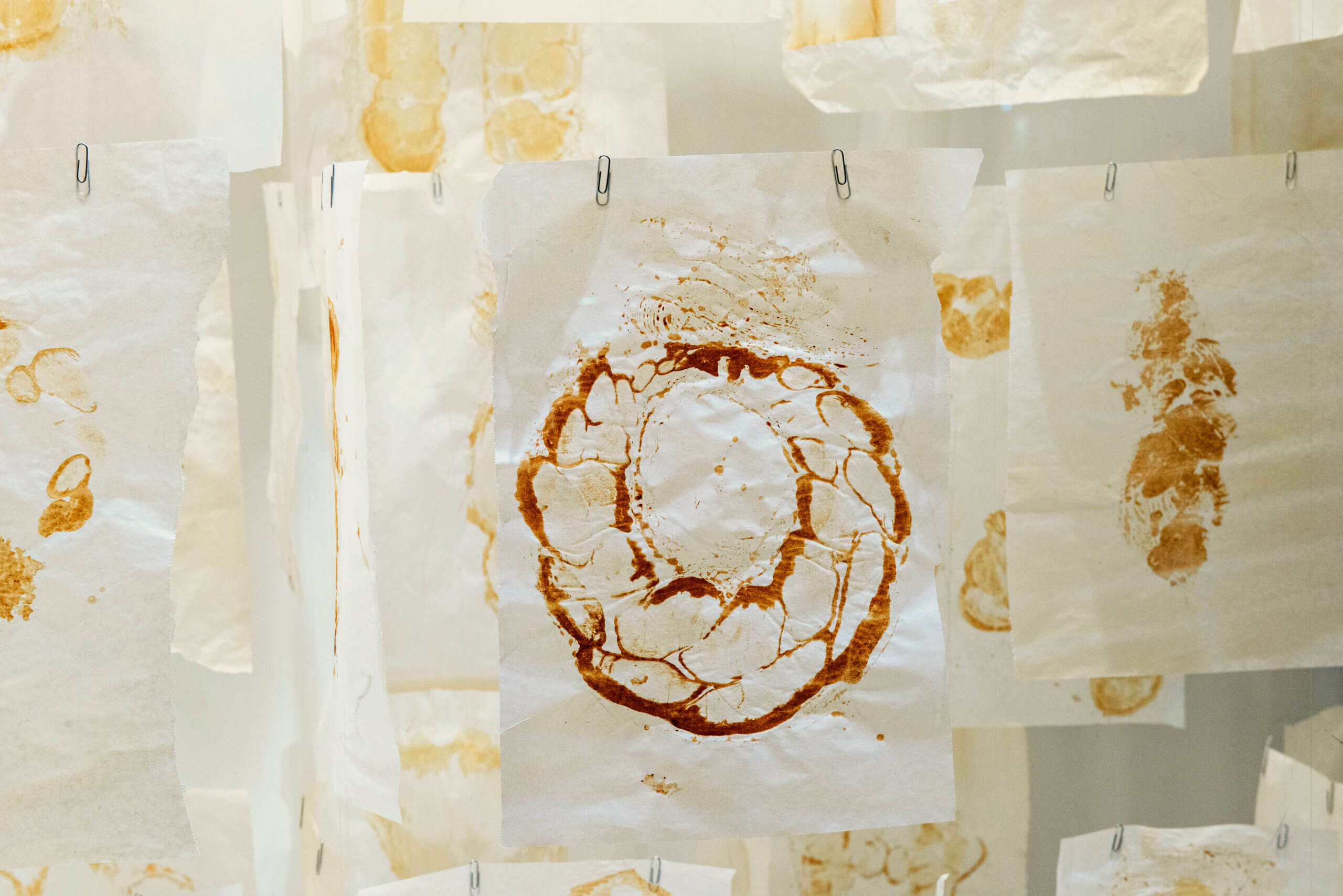 One baker makes hearts on his bakes, so he embedded a heart made of dough into the bottom of his round loaf that imprinted on the parchment. Another loaf was long and thin, which Shostak hypothesized was because the baker's young daughter could hold the thinner loaf in her small hands.
"Each paper is kind of like a fingerprint, and yet there's only so much variation because that's the tradition," Tauben told me over Zoom. "It's kind of like contemporary Jewish life in and of itself. We all find our own way of being Jewish, and mine looks a little different from yours, but there's hallmarks, there's distinctive fingerprints."
It's not just up to the parchment to tell the story — Shostak also asked for stories with the submissions, and though not everyone sent an anecdote, the people who did wrote out lengthy heartfelt tales of family and Jewish identity, and about how baking challah connected them across generations or connected them to Judaism — including some people who had never baked before the project. Though baking is an individual, at-home task, it felt communal knowing that people across the world were doing the same thing.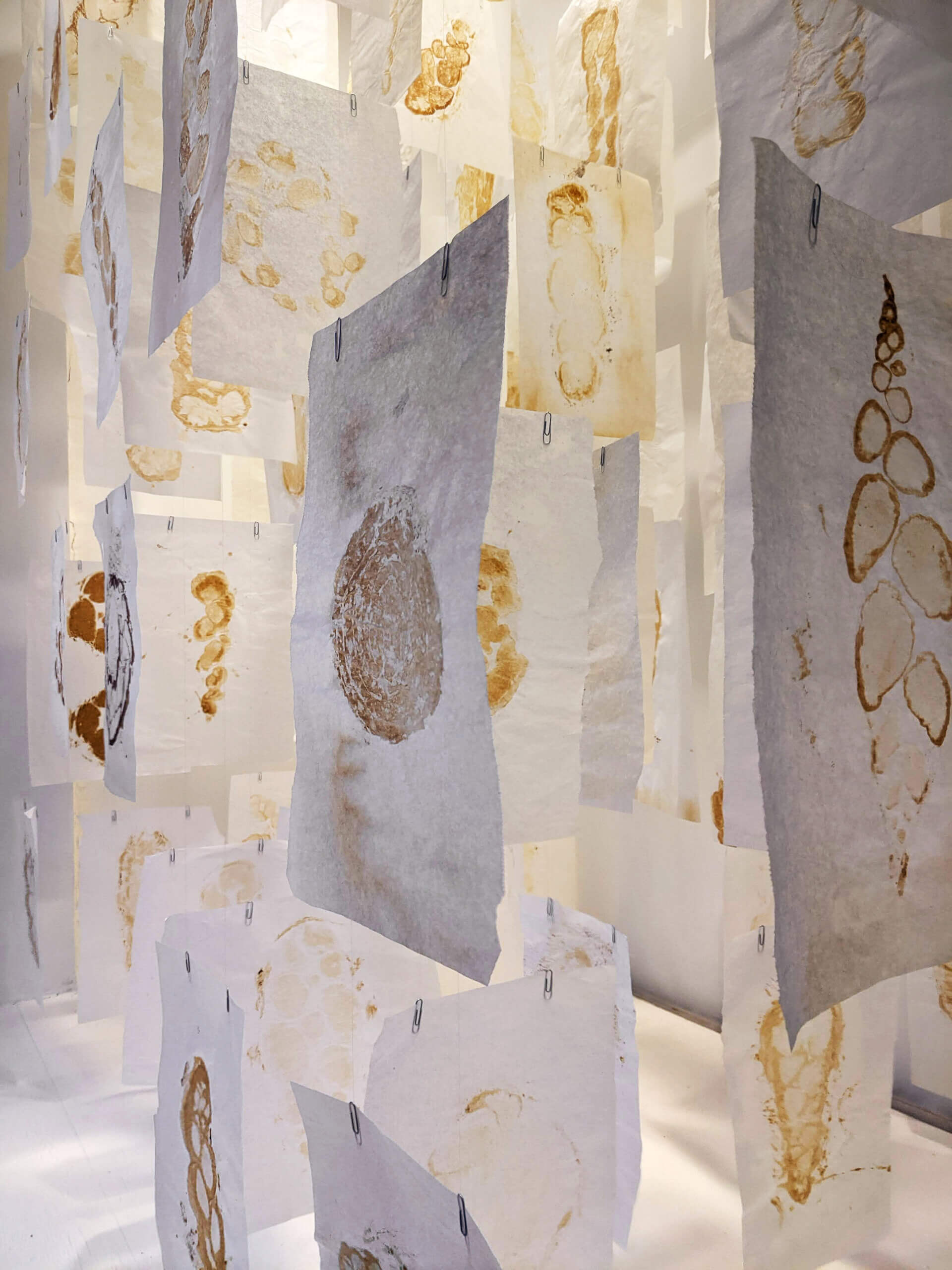 Shostak has his own story. Moving to Toronto for graduate school from his native Montreal, where he'd lived in a Jewish neighborhood and gone to a Jewish school, he felt disconnected from the Jewish community in his new city. He wanted to host meals with his then-new partner, but the pandemic intervened. It seemed impossible to find the Jewish community he wanted.
So when Tauben reached out to him about Fentster, he had been thinking about making an installation about his feeling of disconnection from Judaism. But Shostak and his partner began baking challah at home, hoping to connect to tradition at least between the two of them. Inspired by the pattern burned into his own baking sheet one day, he began soliciting submissions for "Parchment." And in the process, he found community and tradition that reached far outside his own kitchen.
"Now, it's like, I know so many people," he said. "There is this welcoming into the community."