Culture
How a New Yorker like me came down with a severe case of COVID fatigue fatigue (yes, fatigue fatigue)
Just because we think we're done with COVID doesn't mean it's done with us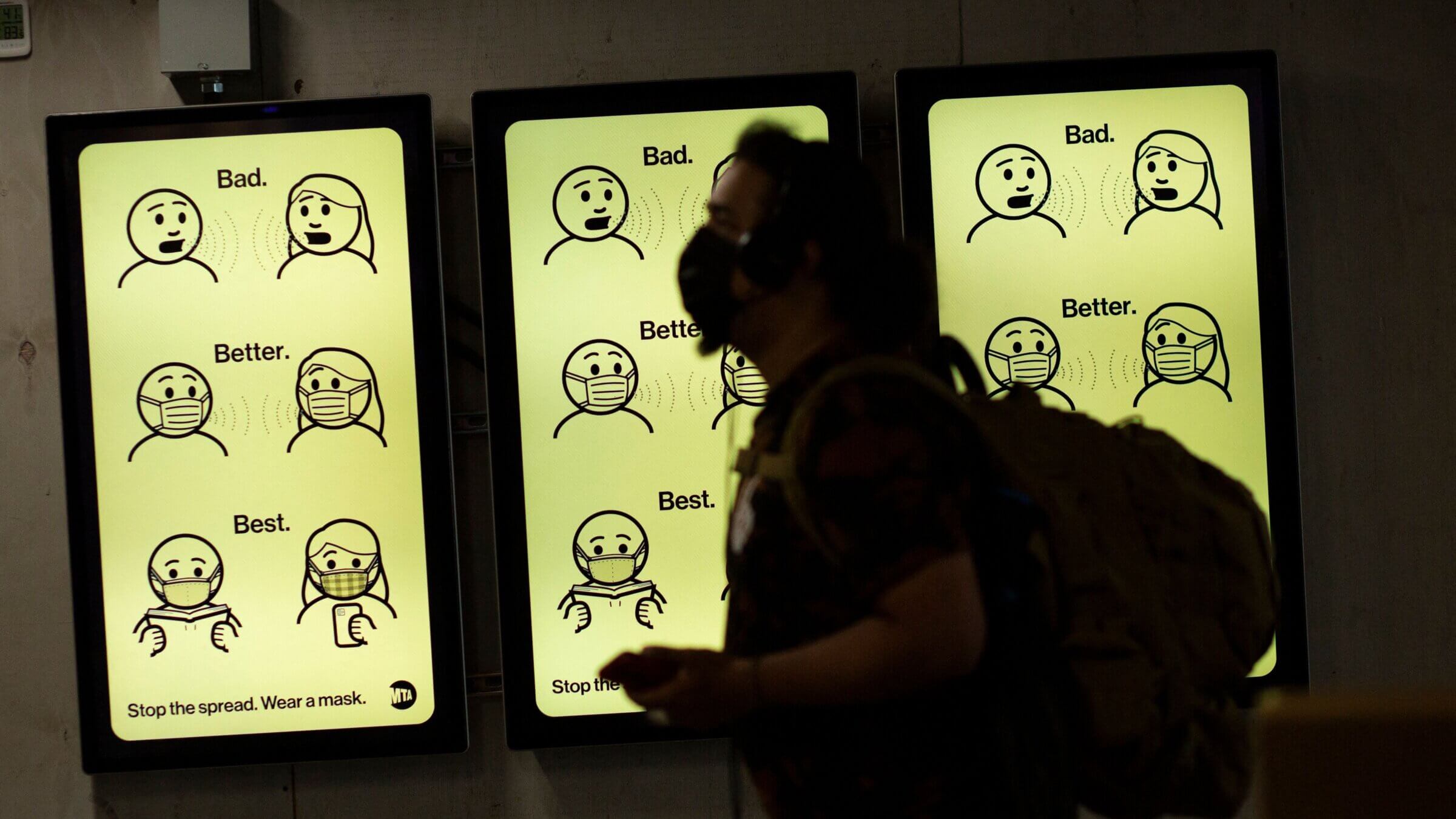 In New York, the city that never sleeps, we're all exhausted. Like so many aspiring to get action and traction in the Big Apple, COVID-19 came here early in its career, an unknown, and announced, "If I can make it there, I'll make it anywhere."
Gaining momentum, it created frightening medical emergencies. It was an equal opportunity intruder that endangered patients and practitioners alike. Doctors who'd once urged us to come in if we had scary symptoms were turning us away, fearing we'd infect others.
The pandemic affected everyone and everything. Staying home was a major adjustment, maybe even more so in a city famous for its theaters, museums, restaurants, delis, pizzerias, galleries and bookstores. All of them closed. And so did the 92nd St. Y; the only Jews lecturing other Jews were those with young children.
"It's a good time to be old," I said to my husband Martin, walking along a deserted avenue that had previously been noisy and bustling, on our way to 8 a.m. Old People Shopping Hour. "Not going to an office is nothing new to us."
Since seniors were said to be at greater risk, when the vaccine became available, we were given priority. We lined up with others, some of whom we hadn't seen since the antiwar rallies.
I sympathized with people who'd had to get through pandemics without Netflix and Hulu, Zoom calls and Wordle. Caller ID was another help. "Do you know anyone named Spam Risk?" I joked to Martin.
Going to the gym seemed risky, so I replaced it with working out online, choosing exercises for seniors that were no more strenuous than a nap. They never exceeded 20 minutes; if 5-pound weights were too heavy, we were told we could use spice jars.
Looking out the window in our Greenwich Village apartment, I could see red lights flashing atop the Empire State Building to honor first responders. Every night at 7, I joined neighbors giving a shout out to those caring for us. The soulfulness of New Yorkers was palpable.
A 7th grader and his mother created a crowdsourcing page; hundreds of volunteers pitched in by walking dogs and chatting with seniors who lived alone. A Brooklyn landlord waived the monthly rent at his building. Restaurants were delivering free food to health care workers.
"Do you identify first as an American, or as a Jew?" a friend asked us.
"As a New Yorker," my husband said.
Though I hadn't always lived here, I felt this was where I belonged.
Sadly, those early, caring acts seem almost as distant as old episodes of "I Love Lucy." What we'd hoped would be a sprint turned into a marathon. "I'm done with this," people would say as if it was within our power to cancel COVID. It seemed as though we'd run out of steam and were ready for this to be history; we weren't even sure whether to use the present or past tense when referring to it.
Very slowly — and with some trepidation — we started getting together, sometimes taking home tests in advance. Though lately there's been a decline in the city's COVID cases as well as the number of people testing positive or being hospitalized, closed stores are a reminder that the city is still on life support. These days, instead of pulling out a loyalty card in a nail salon, I show proof I was vaccinated at CityMD, which may soon occupy more real estate than NYU.
The U.S. Food and Drug Administration recently authorized the use of a new booster, formulated to protect against the Omicron variant, a name that sounds as if NASA had something to do with it. The claim is it will help restore protection that has waned since the previous vaccination and was designed to provide broader protection against newer variants. I made an appointment to get it, then canceled when I learned it had been tested on mice, not on humans. The only certainty is uncertainty.
Gov. Kathy Hochul announced that the state is easing up on masking rules. They're no longer mandatory for mass transit, shelters and correctional facilities. To me, this seemed to be a day late and a dollar short — literally.
Last night, I was on the L train, where there were as many unmasked passengers as masked. I'm guessing that the governor may have pandemic fatigue too.
"I'm sticking with the mask," I told Martin. "It hides age spots and wrinkles way better than concealer."