Culture
Were young American Jews lied to about Israel? A new documentary says yes
In 'Israelism,' American Jewish kids play IDF games at summer camp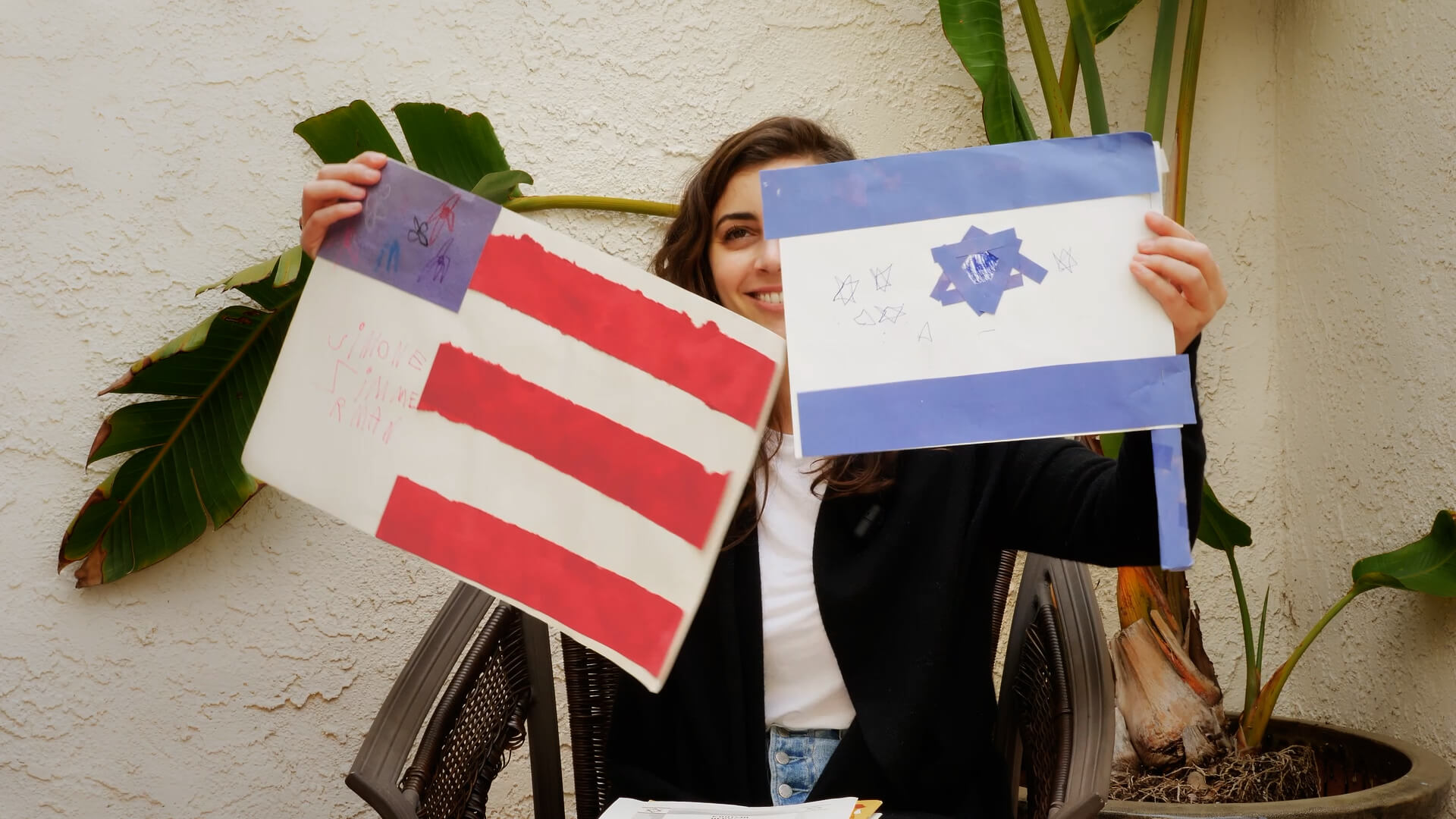 I was not raised attending a Jewish day school, or Hebrew school on the weekends, or even a Jewish summer camp. Apparently, if I had been, I might have been subjected to heavy propaganda about Israel. That's the thesis of Israelism, a provocative and professionally edited documentary that premiered this week at the Big Sky Film Festival, criticizing American Jews' loyalty to Israel.
From directors Eric Axelman and Sam Eilertsen, Israelism follows two millennial Jews — Simone Zimmerman, co-founder of IfNotNow and Eitan, an American former IDF soldier who didn't want to use his last name in the documentary — as they talk about becoming disenchanted with the Israel they were taught to defend and believe in growing up within the American Jewish system. (Filmmakers Axelman and Eilertsen are also millennial Jews, and in a director's statement, Axelman wrote about their own, similar arc with Israel.)
Unlike many other documentaries about Israel, Israelism isn't about the conflict, or at least not exactly. Instead, it considers how American Jewish institutions position Israel, valorizing the IDF and leaving out the darker side of the occupation, and what happens as those who grew up revering Israel learn about the plight of Palestinians.
Zimmerman talks about going to Jewish summer camps where Israeli counselors would teach them to dress up in uniforms and shoot guns; we see photos of her in fatigues with her friends. It's all presented as being pretty similar to what the IDF called a "Hamas summer camp" meant to "brainwash" Palestinian kids; in a video the Israeli army posted to YouTube, young kids in Gaza brandish toy rifles, shouting, "We will never recognize Israel!" 
And while Zimmerman emerged from her war games inspired to defend Israel in the PR war on college campuses, Eitan — whose camp also had war games — joined the IDF. He speaks of the intimidation tactics of the real-life army, where he was sent to patrol the streets of Palestinian villages in full tactical gear, just to "make our presence felt." Another time, he recalls fellow soldiers beating a blindfolded and handcuffed detainee in front of him, for no reason. "I felt responsible," he says.
Eitan and Zimmerman both speak about their frustration with the narratives their parents and schools provided them, which skated over the very existence of Palestinians. And other footage the filmmakers include reinforces the indoctrination of the American Jewish system, like when a Hillel educator named Jacqui tells students that anyone worrying about the occupation has been fed "misinformation and lies." "Israel is Judaism and Judaism is Israel, and that's who I am," she adds. 
Israelism's depiction of the American Jewish education system is damning. But it can feel unfocused on other topics, such as when detailing Israel's unjust treatment of Palestinians, which feels redundant at a time when criticism of Israel is becoming increasingly mainstream. Since Israel's new, far-right government came into power, even stalwart supporters of Israel, such as opinion columnist Thomas Friedman at The New York Times, are speaking out. There are daily, mass protests in Israel, as citizens struggle against what they see as the erosion of their democracy. And the future of American Judaism is shifting as a new guard rises. In 2021, during the conflagration between Israel and Gaza, dozens of rabbinical students signed a widely published letter condemning Israel's treatment of Palestinians as well as American Jewish institutions' failure to teach about the violence of the occupation.
Clashes around support for Israel have become mainstays of American politics and American synagogues since Axelman and Eilertsen started filming in 2016. That also means that there are moments in Israelism that feel hard to believe today, such as when Zimmerman says that she arrived at college having never heard the words "occupation, settlement, apartheid, ethnic cleansing." The discussions the documentary hopes to inspire are already happening in much of the Jewish community.
Still, even if critiques of Israel are becoming common at a high level, in newspapers and rabbinical schools, it remains to be seen if that conversation will trickle down into Hebrew schools and day schools that Israelism highlights — if Jewish education will start to teach about Palestinians, too. And even if they do, will a change in the American Jewish world matter at all to Israelis or Palestinians?
"If anybody has any influence on Israel policy — and I say this with a big if — it is the American Jewish community," says Sami Awad, a Palestinian peace activist interviewed in the documentary. "The American Jewish community has the potential to have the greatest influence in shifting our reality outside of this land."