Music
Why 1973 was a particularly Jewish year in pop music
Fifty years ago, Bette Midler, Kiss, Steely Dan and the Simons (both Carly and Paul) stormed the pop charts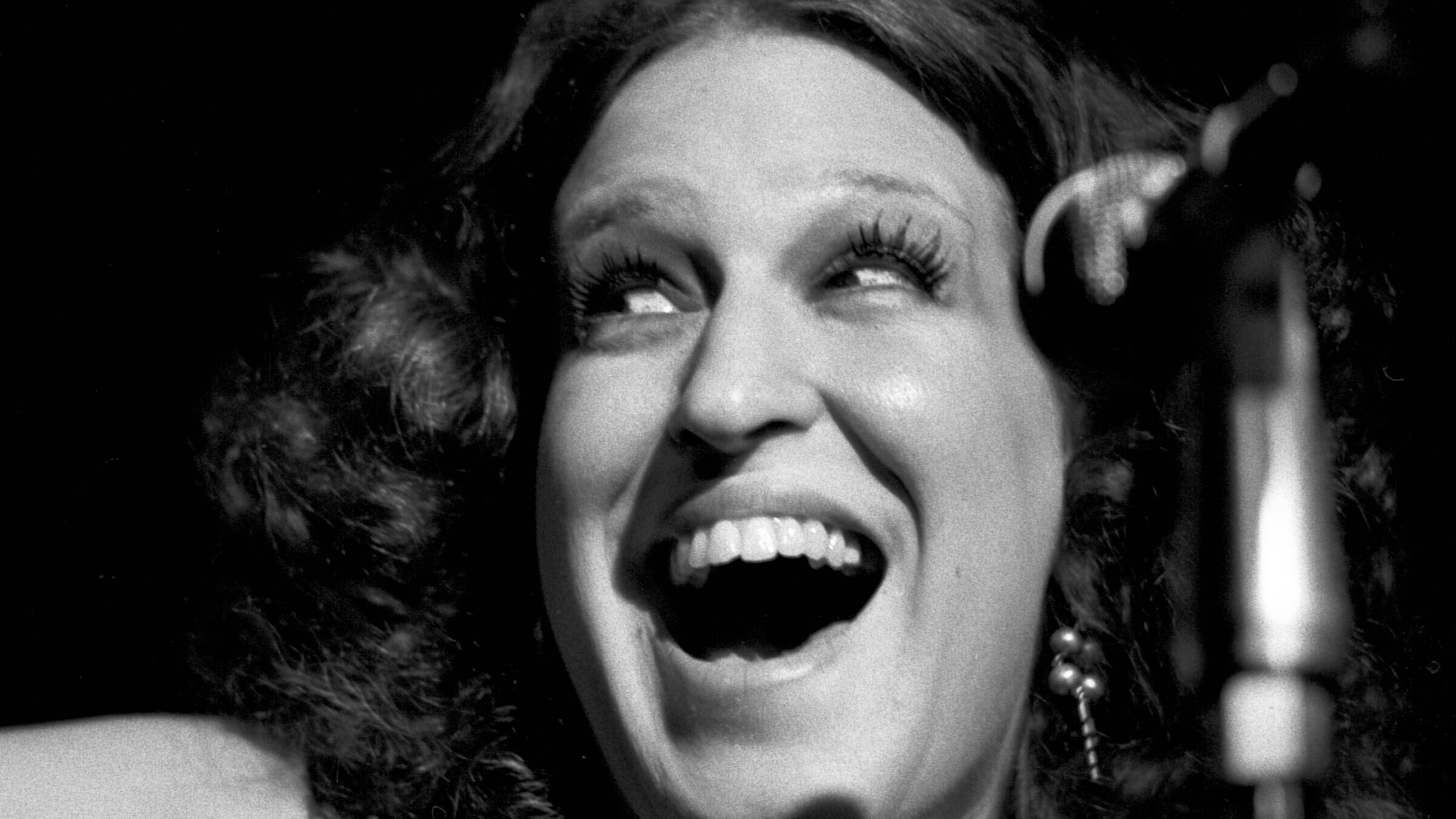 Fifty years ago, the pop charts experienced a bit of a lull in the aftermath of the dynamic years of 1971 and 1972 (about which entire books have been written). A close examination of the pop charts of 1973, however, reveals a surprising number of hits written by Jewish songwriters — including the year's top song — and a handful of hit singles by Jewish artists.
Tony Orlando and Dawn's version of "Tie a Yellow Ribbon Round the Ole Oak Tree" by the Jewish songwriting duo of Irwin Levine and L. Russell Brown was the No. 1 song of the year. The duo was also responsible for Dawn hits including 1973's "Say, Has Anybody Seen My Sweet Gypsy Rose," "Knock Three Times" and "Candida," which had nothing to do with a fungal infection.
"Killing Me Softly with His Song," recorded by Roberta Flack, was the third most popular song of the year, written by the Jewish songwriting duo of Charles Fox and Norman Gimbel, both of whom were children of immigrants from Eastern Europe.
"My Love," at No. 5, by Paul McCartney and Wings, was dedicated to McCartney's wife of four years, the former Linda Eastman. Linda was the daughter of Louise Sara Eastman (née Lindner), whose father was Max J. Lindner, founder of the Lindner Company clothing store in Cleveland, Ohio, and the scion of a German Jewish family.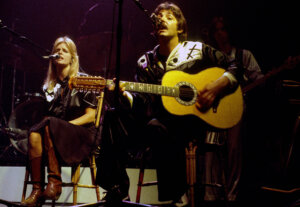 Linda's father, Lee Eastman, was born Leopold Vail Epstein, the son of Russian-Jewish immigrants. Lee Eastman and his son, John Eastman, represented Paul McCartney toward the end of the Beatle's career, while McCartney's bandmates — John Lennon, George Harrison and Ringo Starr — opted to be managed by Allen Klein. The struggle over Beatles' management after their Jewish manager Brian Epstein (no relation to the Eastman/Epsteins) died at the young age of 32 in 1967 was in large part the reason the band split up in 1970.
The ninth most popular hit of 1973 was Carly Simon's "You're So Vain." Simon's father, Richard L. Simon, was a co-founder of the publishing house Simon & Schuster, and from a German-Jewish family. Simon was raised Catholic, however — the religion of her mother. "You're So Vain," Simon's biggest hit and trademark tune, was produced by the Brooklyn-born Richard Perry, who also produced hit songs for Jewish artists including Barbra Streisand and Art Garfunkel.
The Jewish songwriting duo of Ron Miller and Michael Masser supplied Diana Ross with her 1973 comeback hit, "Touch Me in the Morning," which Masser also produced. Her second solo No. 1 hit and her first big hit since 1970, the song sparked a career renaissance for Ross. Miller, born Ronald Norman Gould, also wrote songs for Stevie Wonder including "For Once in My Life" and "Someday at Christmas." Masser put aside his nascent career as a lawyer and a stockbroker to pen hits for the likes of Whitney Houston, George Benson, Natalie Cole and Ross.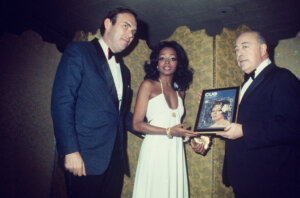 Bubbling just underneath the year-end Top 10 at No. 11 was "The Night the Lights Went Out in Georgia" by Vicki Lawrence, known best as a comic actress and for her decade-plus stint on The Carol Burnett Show. Her only hit song, written by her husband, country music songwriter Bobby Russell, went all the way to No. 1, making her something of a one-hit wonder. Chances are few TV viewers and radio listeners realized that Lawrence was born Vicki Ann Axelrad — her paternal grandfather, Simon Axelrad, was an Austrian-Jewish immigrant, and her paternal grandmother, Anna Irmas, was born to German Jewish parents in Illinois. Her mother was also Jewish.
The 18th most popular song of 1973 was "Little Willy" by British glam-rock band the Sweet. The song was co-written by London-born Jewish songwriter Nicky Chinn, who in addition to other hits for the Sweet, including "The Ballroom Blitz," also had a hand in writing songs for Suzi Quatro, Tina Turner, Peter Noone and Huey Lewis and the News.
The Isley Brothers originally recorded a song called "Who's That Lady?" in 1964. Nine years later, the group revisited the number, teaming with producer Bert Berns, the Bronx-born son of Russian-Jewish immigrants, who gave it a deeper, funk-based arrangement with Jimi Hendrix-inspired guitar fills. This time around, the song cracked the Top 10 and wound up at No. 21 for the year.
Grand Funk Railroad wore its nationality proudly in its 1973 hit, "We're an American Band," which proved to the 23rd most popular song that year. And if by "American" the group meant a (partial) rainbow of diversity, they were correct. In a 2012 interview, the group's lead singer, Mark Farner, copped to having Jewish, Cherokee, Swiss and German ancestry. Farner eventually left the group to go out on his own as a Christian-rock artist.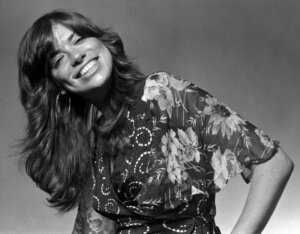 Paul Simon's gospel-flavored "Loves Me Like a Rock" was kept from the top spot on the pop charts by the immovable "Half-Breed" by Cher. Not the only foray into gospel by the Jewish songwriter — can you say "Bridge Over Troubled Water"? — this effort was given added authenticity with the participation of the Southern Black gospel group the Dixie Hummingbirds on call-and-response vocals, which helped the song snag position No. 27 in the year's Top 100.
As her name indicates, Maureen McGovern is of Irish ancestry. But her biggest hit, "The Morning After,"  was written by the Jewish songwriting duo of Al Kasha and Joel Hirschhorn and was the 28th most popular song of the year. The song was originally the love theme of the 1972 box-office smash The Poseidon Adventure, though McGovern didn't sing it in the movie.
It's hard to imagine — or maybe, sadly, not so hard to imagine — but John Denver got hauled before Congress to explain that "Rocky Mountain High" was not about a drug trip but an ode to the awe one experiences when camping out in the mountains of Colorado. In any case, his top-10 hit — now an official state song of Colorado — was produced by the Brooklyn-born Milt Okun, son of Leah Seligman, who also worked with the likes of Peter, Paul and Mary, the Chad Mitchell Trio, and Harry Belafonte.
The Scottish group Stealers Wheel had a Top 10 hit with "Stuck in the Middle with You," a vague Bob Dylan parody produced by the great Jewish songwriting duo of Jerry Leiber and Mike Stoller.
"Love Train" by the O'Jays, a No. 1 hit in early 1973, was one of the rare pop songs to include reference to the Jewish state, in the lyric, "Tell all the folks in Egypt, and Israel, too/ Please don't miss this train at the station."
Dr. Hook & the Medicine Show's version of "The Cover of the 'Rolling Stone'" hit the Top 10 in early 1973. The song was written by Shel Silverstein, who, while best known as a children's author (The Giving Tree, Where the Sidewalk Ends), wrote several other hit novelty songs, including Johnny Cash's "A Boy Named Sue."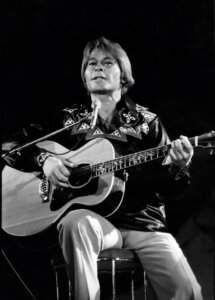 The World Is a Ghetto by the interracial, multi-ethnic funk-pop group War, was the bestselling album of 1973. The title track was a Top 5 hit, cowritten by group member Lee Oskar, born Oskar Levitin in Copenhagen to a mother who was a Holocaust survivor, and produced by Brooklyn-born Jerry Goldstein. Oskar, a harmonica player, was partially responsible for the unique sound of War's music, treating his instrument as part of a horn section. For Oskar, who released a solo album called Never Forget in 2022, the concept behind The World Is a Ghetto held special meaning for obvious reasons.
The 1973 movie Deliverance includes a scene where two backwoods Southern men speak to each other not with words but through their banjos. The actual banjo playing, however, was done by two nice Jewish boys from the New York metropolitan region. Eric Weissberg and Steve Mandell took their version of "Dueling Banjos" to No. 2 on the pop charts. They also garnered a Grammy Award for best country instrumental performance.
Steely Dan followed up their 1972 hit "Do It Again" with "Reelin' in the Years" in early 1973. The song was cowritten by the core of the group, Donald Fagen and Walter Becker, and sung by the New Jersey-born Fagen, whose father was an accountant and whose mother was a singer at Catskills resorts in her teenage years.
Bette Midler scored one of her first Top 10 hits with her remake of the swing-era jump-blues number, "Boogie Woogie Bugle Boy," in mid-1973. The song was produced by a then-unknown pianist and singer named Barry Manilow, born Barry Alan Pincus in Brooklyn.
Aspiring hard-rock quartet Kiss, featuring two Jewish members — Haifa-born Chaim Witz aka Gene Simmons and New York City-born Stanley Bert Eisen aka Paul Stanley — played their first concert at the Coventry Club in Queens, New York, in January 1973. By November, they were signed to their first record deal. Simmons and Stanley are the only founding members remaining in the group, still limping along 50 years later. Last month, they announced they would play their final concert in December.