Fast Forward
Suburban Atlanta elementary school sparks outrage with logo resembling Nazi insignia
The Cobb County School District has been rocked by a series of antisemitism scandals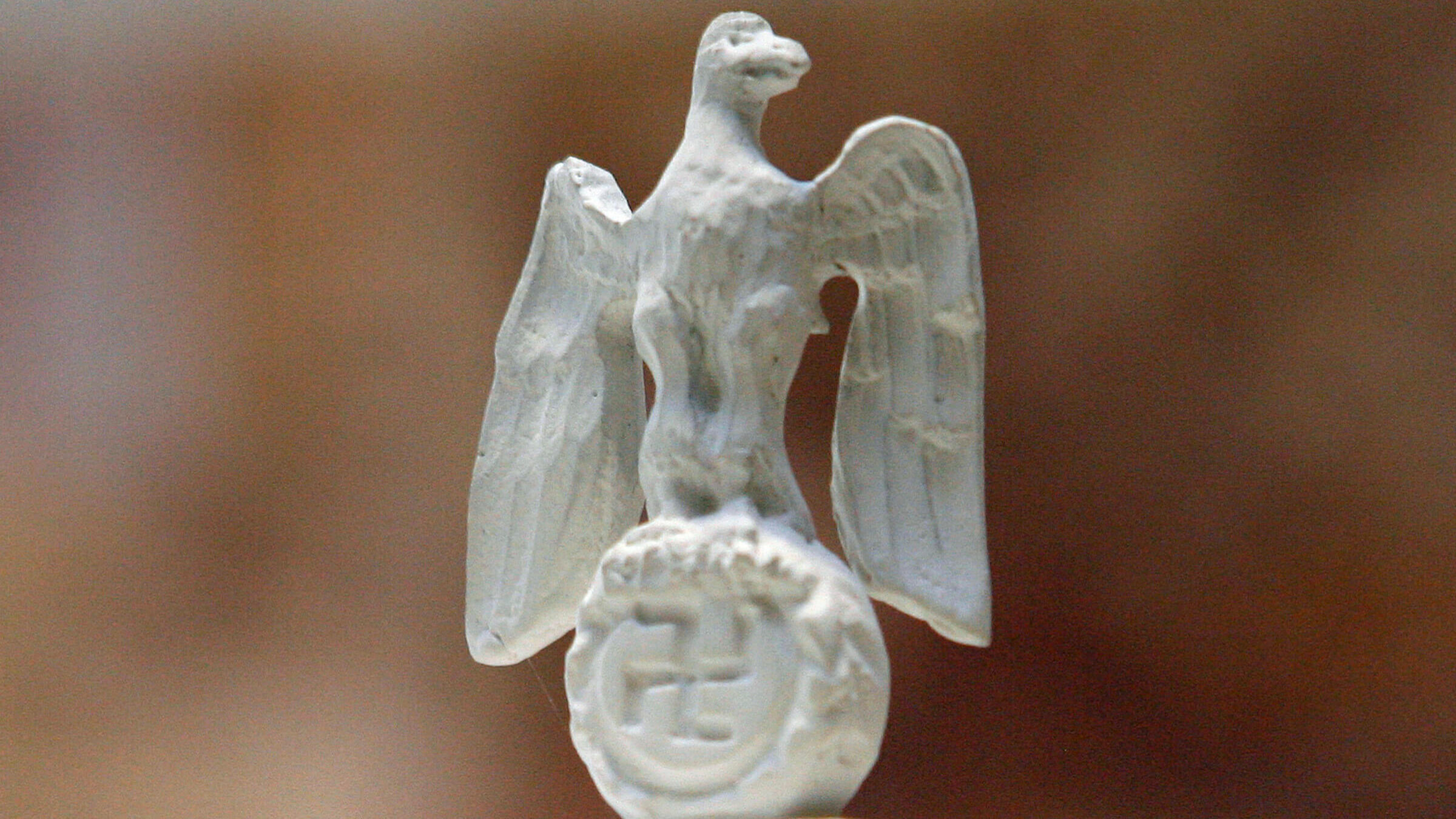 A suburban Atlanta elementary school's new logo is raising eyebrows over its similarity to a symbol associated with Nazi Germany.
The logo depicts the blocky silhouette of a large bird, wings outstretched, clutching the elementary school's initials — a design similar to that of the Nazi Eagle, sometimes also referred to as the War Eagle, a stylized eagle clasping a swastika that became a symbol of power after Hitler seized control of the German government.
Today my child's school announced a new logo. Our Jewish family has always felt loved and welcome there. Today they announced a new logo which looks similar to another well known image. I think (& hope) this was an honest oversight. #gapol @ADL @CobbSchools pic.twitter.com/feDNbzisUU

— Stacy E (@gtstac) July 18, 2022
Maria Clark, principal of East Side Elementary School in Cobb County, sent an email on Monday to parents stating that the school will "pause" to "consider the feedback" on the logo.
On Twitter, a woman who identified herself as a Jewish mother of a student at the elementary school wrote in response to Clark's email that "the district should apologize to all East Side families for the harm that this has caused," and mentioned a fall 2021 incident in which the boys' bathroom of a Cobb County high school was vandalized with Nazi rhetoric.
"The problem here is the pattern," the Twitter user wrote. "That's why so many people are having a hard time believing this was unintentional."
After the high school incident, the Cobb County School Board passed a resolution to establish "its continued commitment to take proactive steps to address antisemitism, racism and all other forms of hate in Cobb County School District."
In February, East Cobb Middle School was the center of an antisemitism scandal after multiple students wore armbands featuring swastikas to school and recorded themselves performing a Nazi salute on social media.
In a statement, Dov Wilker, director of the Atlanta branch of the American Jewish Committee, wrote that it was "troubling that nobody in the Cobb County schools recognized why this logo would be problematic… The school should do more than review the logo. It must be discarded immediately." He added that "pretending antisemitism doesn't exist won't make it go away."
In an interview, Wilker said that "the school district, board, teachers and students should go through extensive training on how to solve and mitigate antisemitism within the community," especially, he said, as Cobb County, where the Jewish Leo Frank was lynched in 1915, has a longstanding history of antisemitism.