Fast Forward
New hope for Gaucher disease as experimental treatment begins trials
The genetic disease predominantly affects Ashkenazi Jews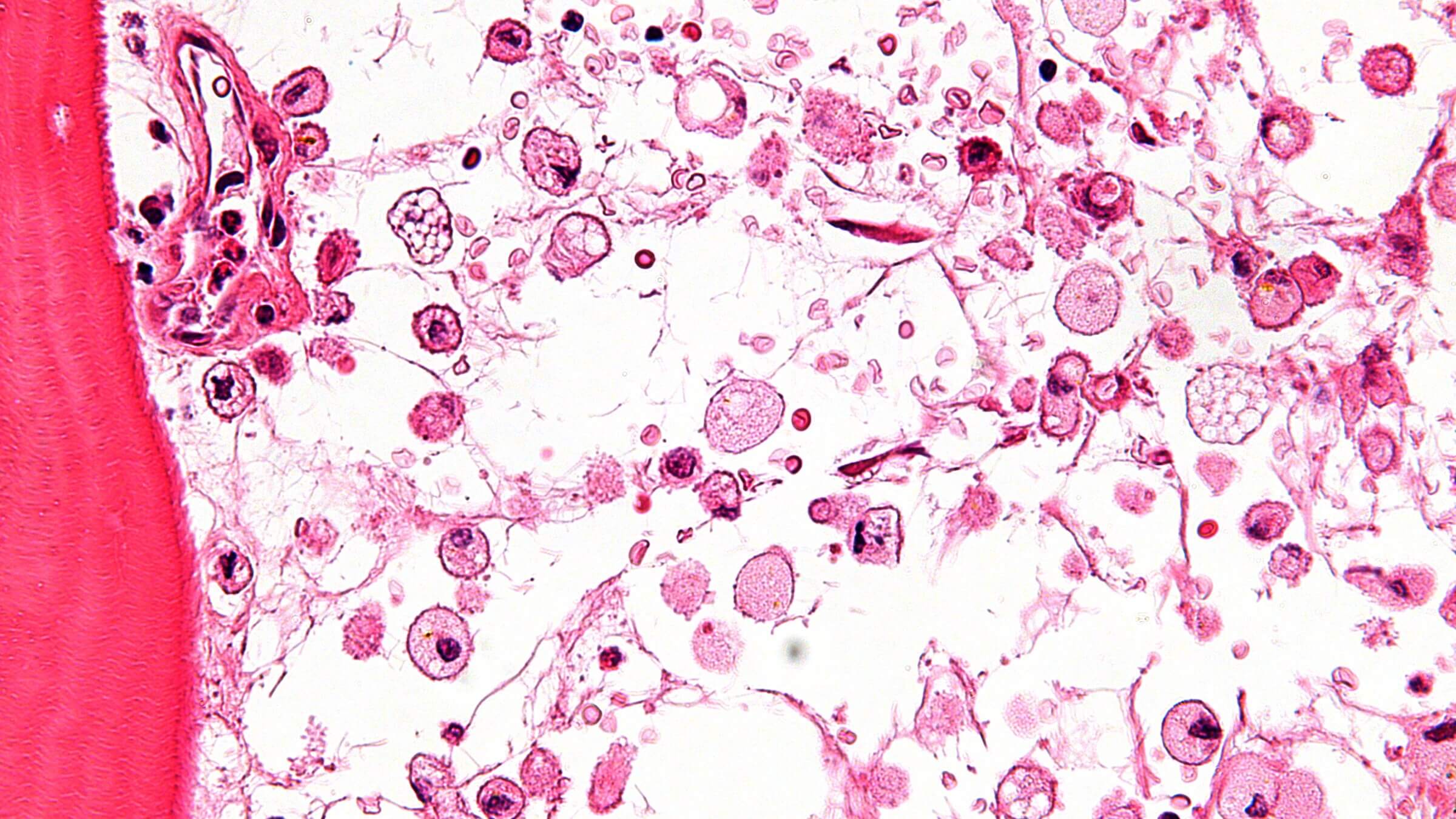 A new treatment may be on the horizon for a rare genetic disease that disproportionately affects Ashkenazi Jews.
Individuals with Gaucher disease are missing the enzyme that breaks down fatty substances known as lipids. For people with Type 1, the most common form of the disease, this condition can lead to enlarged organs like the liver and spleen. It's fairly rare, with only around 6,000 cases in the United States, but one out of every 10 Ashkenazi Jews carries the mutated gene that causes it. If two parents both carry that mutation, each of their kids has a 25% chance of developing the disease.
For years, the most common treatment for Type 1 was enzyme replacement therapy, but that is like giving the body "more trash men to take out the trash," said Sarah Neuhaus, senior medical director at Prevail Therapeutics, a subsidiary of pharmaceutical company Eli Lilly. The treatment might be effective, but it can sharply restrict patients' lives: Injections of these replacement enzymes are given as often as every two weeks.
"Patients have to have ports, they have to have IVs placed, they have to be close to an infusion center or have a nurse come into their home," she said. 
In December, Neuhaus and her team began a phase 1 trial on a new therapy, with the current catchy name LY3884961. Instead of giving the body enzymes that it can't make on its own, the treatment involves injecting a corrected version of the mutated gene. Neuhaus explained that, rather than providing more garbage men to clear the trash, the treatment is akin to fixing a flat tire: You take that tire off, put it in your trunk and replace it with a spare.
"Effectively, we're giving your body an additional copy of a gene that is misfolded, misspelled," she said.
Under the phase 1 trial, four small groups of people with Gaucher disease will be given different-sized doses of the treatment and then be tracked for several years to see how they respond. Neuhaus and her fellow researchers are currently working to identify candidates for the trial, which has involved collaborating with organizations like the National Gaucher Foundation. Due to the disease's prevalence among people of Ashkenazi descent, she said many of the people who have been getting involved in the trials have been Ashkenazi Jews. 
Neuhaus cautioned that this trial is just the first step and won't wrap up until roughly 2030, and that it's unknown what the treatment could cost should it get approved. But, she added, the hope is that the new treatment will offer people with Type 1 Gaucher disease freedom from the often-life-altering restrictions of their biweekly treatments.
"The durability is unknown," she said. "I think the most optimistic hope is that this is a single dose and that is what's required."