Forwarding the News
Prepping for the Jewish metaverse + D.C. hosts Mr. Nice Jewish Boy pageant
Senate bill increases security funding at synagogues, Justice Alito decries 'hostility to religion,' ADL reports on hate speech in video games, and son of popular Jewish musician joins the family business.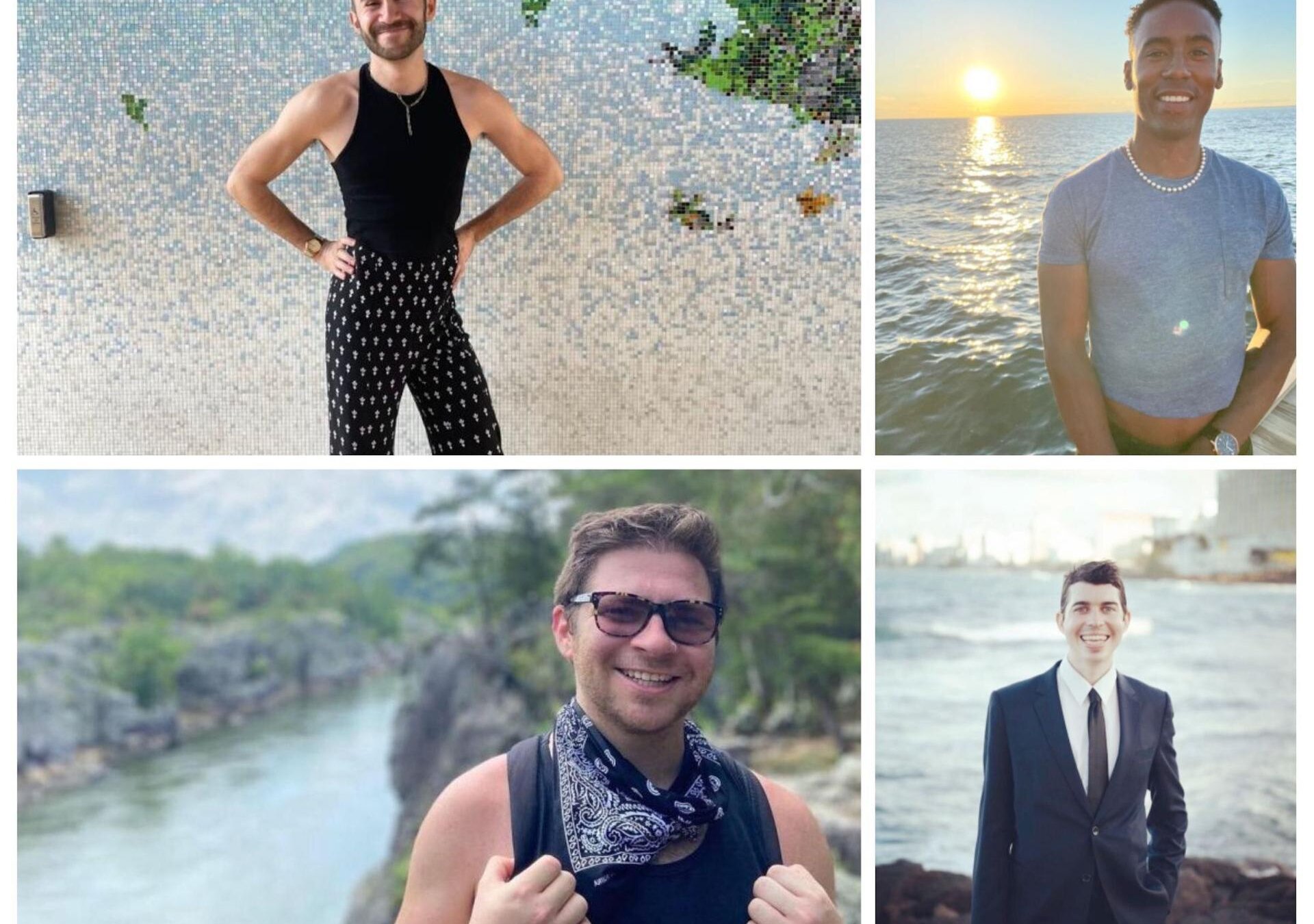 4 nice Jewish boys. 1 high-stakes pageant: The annual Mr. Nice Jewish Boy competition in Washington, D.C. puts a 2022 spin on a tired concept: the host is a drag queen, contestants do a group dance, and all proceeds go to the Jewish LGBTQ group Keshet. We asked this year's contenders to tell us what makes them the nicest of all Jewish boys, and now, well, we want all of them to win. Read the story ➤
Opinion | Jews need to get with the metaverse: Our columnist Rob Eshman went to the mall, paid $20 at a place called Dreamscape, donned hi-tech goggles and went deep-sea diving with blue whales. What might Jewish communal experiences be like in the metaverse? Well, a 90-year-old who longs to go to Israel with Birthright could hop on the bus, as could someone with severe disabilities. Eshman writes that Jewish leaders who are not aware of the metaverse "aren't ignoring the elephant in the room; they're ignoring the room." Read his essay ➤

Yiddish 'Fiddler' is coming back to theaters. Here's how it changed one actor's life: Before Steven Skybell won a Lortel Award for his turn as Tevye in the Folksbiene production, he played the part — in English — as a senior at Yale University. Abigail Pogrebin, who played his daughter Chava in that production, recently reconnected with her onstage "Papa," and happily reports that Skybell is more than ready to re-don the dairyman's trademark vest he hung up in early 2020. "Unlike many of us, Skybell did not opt for sourdough starter kits," Pogrebin writes. "Instead, he embarked upon a Yiddish immersion program." Read the story ➤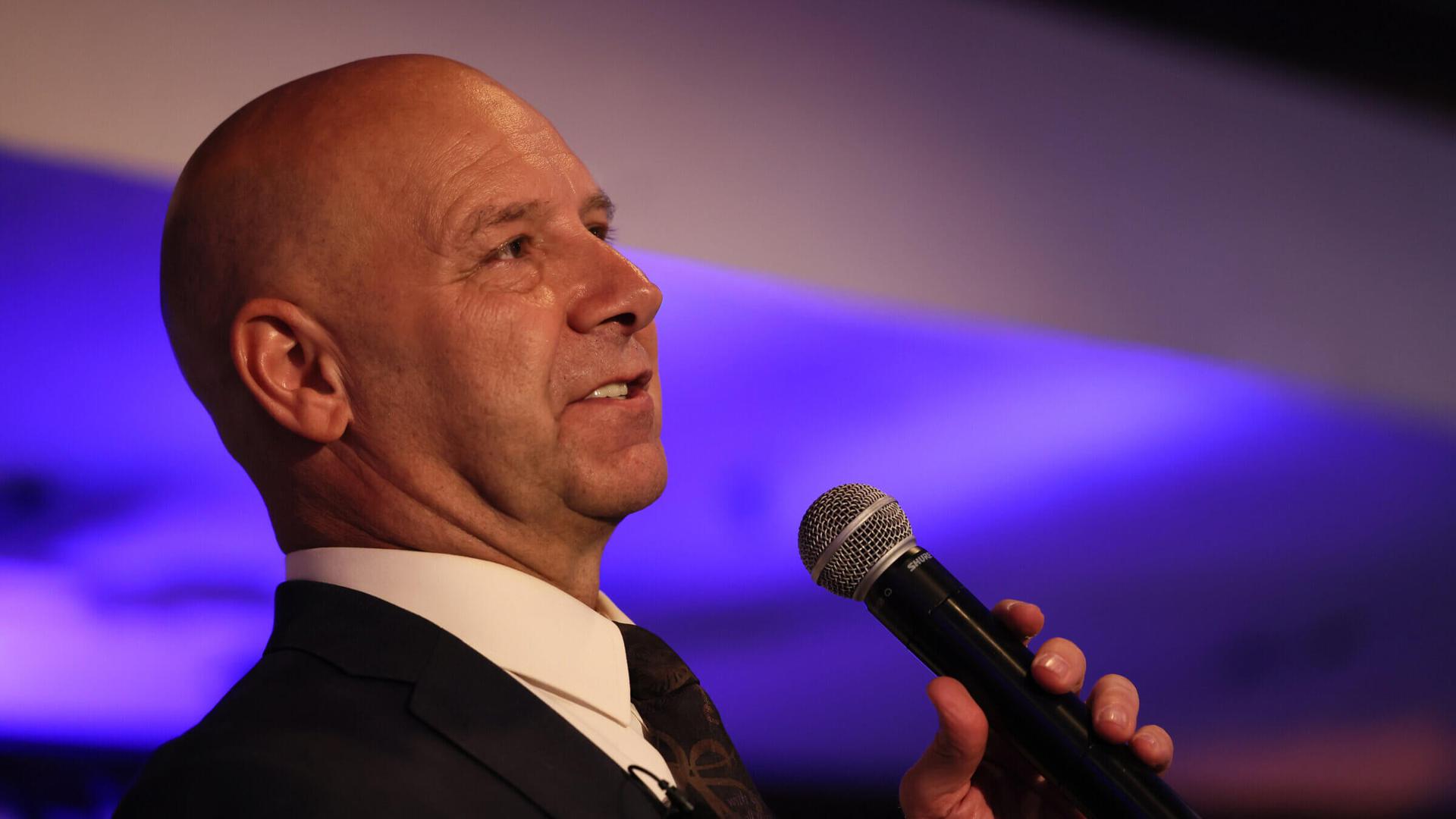 Doug Mastriano is the GOP nominee for governor in Pennsylvania. (Getty)
Doug Mastriano, Pennsylvania's Republican nominee for governor, tried to distance himself from the antisemitic social media platform Gab amid widespread criticism. Mastriano, a Christian nationalist running against Attorney General Josh Shapiro, paid Gab a $5,000 consulting fee in April but on Thursday removed his account and said the platform's antisemitic founder doesn't speak for him. Jewish critics say the move is not enough for Mastriano, who has previously invoked Nazis in his political rhetoric. Read the story ➤
The Senate Appropriations Committee released a spending bill on Thursday that includes $360 million in security grants for houses of worship and other nonprofits, a 44% increase over the previous year. Senate Majority Leader Chuck Schumer nodded to attacks like January's hostage-taking at a Texas synagogue, saying that protecting community spaces "has unfortunately demanded more help" as "threats have increased." Read about the bill ➤
But wait, there's more…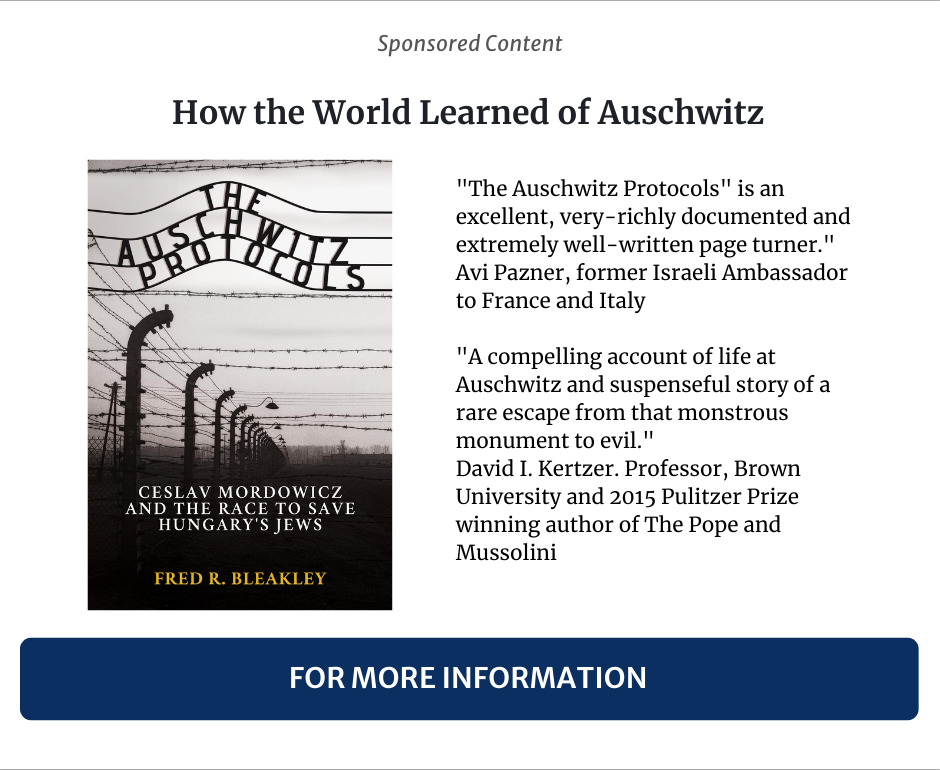 WHAT ELSE YOU NEED TO KNOW TODAY
Pope Francis arrived at a basilica in Quebec on Thursday to celebrate Mass. (Getty)
🤷  Supreme Court Justice Samuel Alito decried what he called "hostility to religion" in his first public remarks since the court overturned the constitutional right to abortion. Meanwhile, during a trip to Canada this week, Pope Francis told local clergy that God does not want "a world governed by religious laws." (Bloomberg, CNN, Religion News Service)
🎞️  Ken Burns said he spent seven years on his new documentary film, "The U.S. and the Holocaust," which will air over three nights in September on PBS. He said: "I will not work on a more important film than this." (Axios)
🎮  Online games like Minecraft need clearer community guidelines and more human moderation in order to reduce hate and harassment, the Anti-Defamation League said in a new report published this week. The Microsoft-owned game has amassed 141 million users since its launch in 2011, says the report, which calls on gaming companies to be more transparent about their data. (ADL)
🤝  An interfaith group in Oregon is behind one of the nation's strictest gun control measures. "Never underestimate what can come from a church basement, a synagogue, a mosque or a temple," said the Rev. Mark Knutson, a pastor involved with the project. (Religion News Service)
✍️  A veteran foreign service officer is still authoring a racist and antisemitic blog, more than a year after it was exposed publicly and 70 Jewish colleagues called for his dismissal. A State Department spokesperson declined to say whether the officer, Fritz Berggren, had faced any discipline. "This, to me, is so egregious and so blatantly hate language," observed a retired foreign service officer. "But I don't know if he's claiming that it's his freedom of speech, or that he hasn't threatened anybody." (Jewish Insider)
🎶  The 16-year-old son of Matisyahu, the popular Jewish musician, is following in his father's footsteps. His name is Laivy Miller, his first single is due out Aug. 5 and he is slated to make his concert debut at the 5,000-seat Coney Island Amphitheater Aug. 16. (NY Jewish Week)
🍲  A Holocaust survivor in Budapest is honoring his roots with his popular restaurant offering Jewish-Hungarian cuisine, like cholent and paprikash. It's become a go-to destination for food lovers – including celebrities like Robert De Niro and Helen Mirren. (BBC)  
🎅 David Krumholtz, the Jewish actor, will be reprising his role as Bernard the Elf from the classic "Santa Clause" franchise for a new Disney+ spinoff series. Tim Allen will also be returning as jolly old St. Nick. (Deadline)
Long weekend reads ➤ Here's how Jewish philanthropies that derive fortunes from oil are dealing with climate change … How foreign sex offenders find refuge in Israel … Tbilisi's Jewish community is dwindling. Could an interfaith Peace Cathedral help save it?
In this week's edition of our print magazine: Behind the scenes of the new Neil Diamond show coming to Broadway; a recap of our forum of candidates vying for a Brooklyn congressional seat; inside a teen COVID hotel in Israel, talk of secret hookups and chocolate ice cream; an interview with the former Major League Baseball star leading a new team in Israel; and much more. Get your copy now ➤
On this day in history (1891): The German gynecologist Bernhard Zondek, who developed the first reliable pregnancy test, was born. Known as the Aschheim-Zondek test, it debuted in 1928, became the most widely used pregnancy test of its time and established the chemical basis for other modern tests. In 1934, Zondek made aliyah and was appointed professor of obstetrics and gynecology at the Hebrew University of Jerusalem, and head of obstetrics and gynecology at Hadassah Hospital. He then served as president of the Jerusalem Academy of Medicine until he retired in 1961. 

On the Hebrew calendar, it's the first of Av, the yahrtzeit of the biblical Aaron, brother of Moses and Miriam.
A zookeeper at the Ramat Gan Safari north of Tel Aviv fed a frozen watermelon to an Amazonian tapir on Thursday, when temperatures reached 96 degrees.
–––
Play today's Vertl puzzle, the Yiddish Wordle
Thanks to Samuel Breslow, Jordan Greene, PJ Grisar, Jacob Kornbluh, Jake Wasserman and Talya Zax for contributing to today's newsletter. You can reach the "Forwarding" team at [email protected].