Forwarding the News
What Anne Frank has to do with a Forward editor's new novel + GOP candidate said abortion is worse than the Holocaust
Today: U.S. strike kills top Al Qaeda leader, Jewish pitcher makes the big leagues and the mysteries of pickle pizza.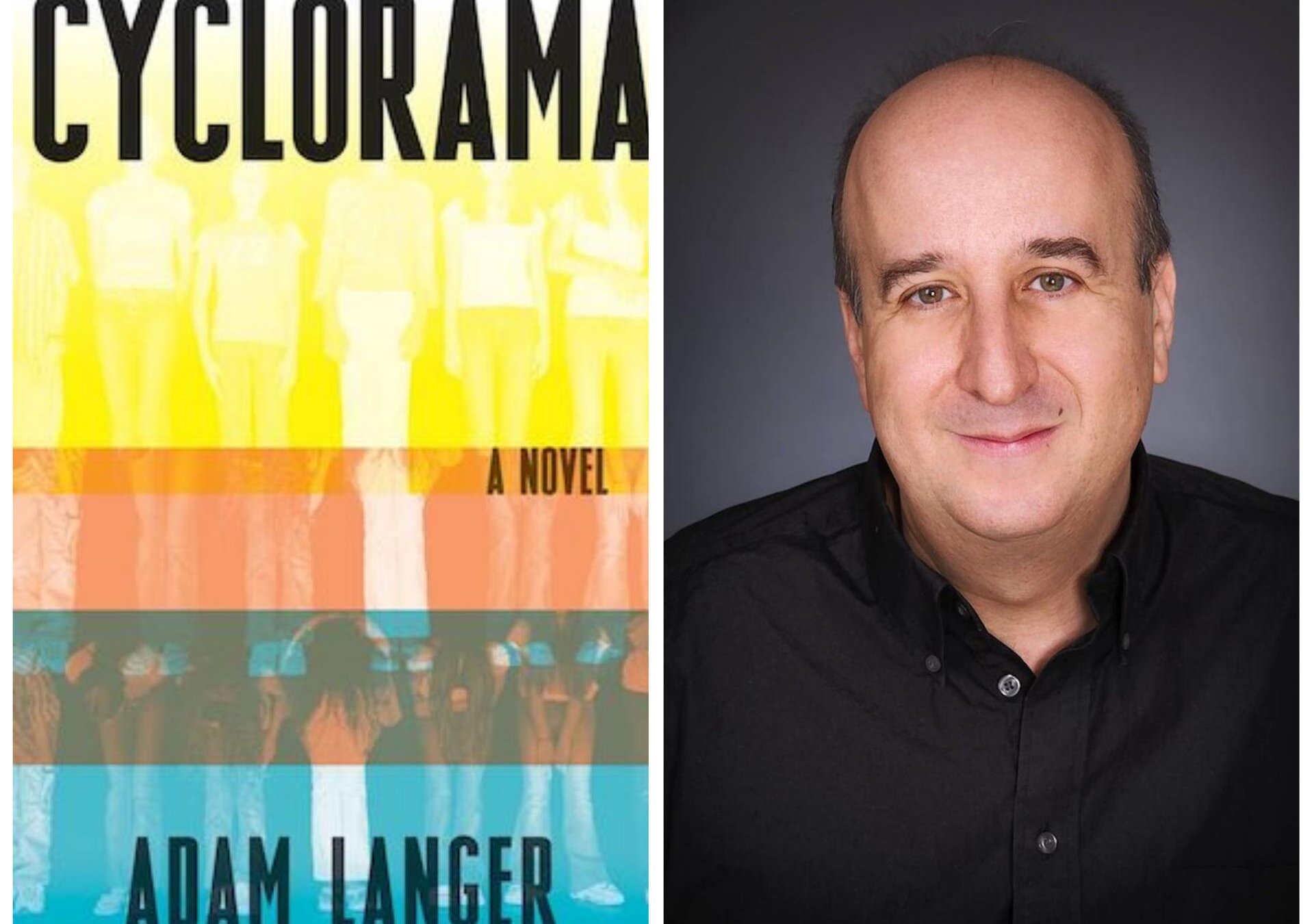 This article is part of our morning briefing. Click here to get it delivered to your inbox each weekday. Benyamin has the week off, so I'm filling in on the Forwarding desk.

"Cyclorama" is a new novel, out today, that examines the effects a high school production of "The Diary of Anne Frank" had on the lives of 10 participants. It's a Very Forward Subject — and the seventh novel by our Very Own Executive Editor, Adam Langer. So I thought we'd start the morning with a few questions for Adam:
Give us your verdict: Is high school theater good or bad, and why?
It really allows for some opportunities for people to develop lifelong friendships and learn about themselves and their environment. It also can become a playground for abusive behavior. 
In the '80s, when I was going to high school, part of its allure is part of what made it dangerous — meaning that because it was kind of this coveted, sequestered sort of group that one wanted to become a part of, the people who held the keys to that kingdom could take advantage of the hopes, dreams and aspirations of people. 
You've assigned and edited a lot of stories about Anne Frank over your nine years at the Forward, some of them by me. Is our continued cultural focus on Anne Frank good or bad, and why?
I think continued cultural focus on anybody as icons that are meant to represent something larger than themselves is dangerous. 
Americans, who are so personality-driven, and who sum up world conflicts in the persons of individuals, are necessarily doing a disservice to those individuals by making them something other than human, and at the same time doing a disservice to whatever conflict they're trying to describe by use of this one person. 
Anne Frank has become shorthand, at this point, for the Holocaust, for thwarted creativity, for victimhood writ large. She has been made to carry far too much cultural, social, political weight. But I also think it's in America's nature to need to have individuals to do that, to make things simpler and more understandable. 
That said: You will not find in this book my take on Anne Frank. The story, as it has been dramatized, was a way into something else for me. Anne Frank is a way to get to the idea of how we got to this cultural moment. 
What is the single most Jewish thing about this book?
The fact that the best deli in Chicago of the 1970s and '80s — the Ashkenaz Deli on Morse Avenue — appears in the book, although it closed before the action of the book takes place. Even though it didn't live on in reality, I thought it should live on in the lives of the characters.
What was your go-to order at the Ashkenaz Deli?
When I was 5 or 6, and coming back from the beach with my mom, I liked the apple danish.
Darren Bailey received an endorsement from former president Donald Trump in June. (Getty)

Holocaust 'doesn't even compare' to abortion deaths, according to GOP nominee for Illinois governor. Darren Bailey, the Trump-backed state lawmaker challenging Gov. J.B. Pritzker in November, made the comments during a Facebook livestream in 2017. "I believe that abortion is one of the greatest atrocities of our day and I believe it's one of the greatest atrocities probably forever," he said. "The attempted extermination of the Jews of World War II doesn't even compare on a shadow of the life that has been lost with abortion since its legalization." Read the story ➤
Slow fastballs, tech wizardry and the perfect name: Meet the newest Jewish major leaguer. Jake Fishman has more than 3,000 YouTube followers for his IT videos and made his Major League Baseball debut on Sunday, allowing a single run while pitching for the Miami Marlins. Fishman, a left-hander who will also play for Israel at the World Baseball Classic in March, is the rare pro to come out of Division III (Union College in Schenectady, N.Y.) Yes, the New York Mets beat the Marlins 9-3 on Sunday, and no, it is not likely he'll be back on the mound for the Marlins anytime soon. Still, he told our Louis Keene that having made it to the big league "just feels amazing, to be honest." Read the story ➤
ICYMI: How Bill Russell learned the spirit of Judaism. (Hint: Coach Red Auerbach.)
Voters head to the polls today in Michigan — where AIPAC has spent more than $8 million on a pair of Democratic Congressional primaries — as well as in Arizona, Kansas, Missouri and Washington State. Fourteen more states have primaries over the next six weeks, including New York and Florida on Aug. 23, 
Tonight at 7 p.m., our editor-in-chief, Jodi Rudoren, will chat with our senior political correspondent, Jacob Kornbluh, about all the Jewish angles in these races, and what's at stake in November for the Biden Administration, former President Trump, and the issues you care about. Including: Will New York City lose its last Jewish member of the House of Representatives?
Join us on Zoom at 7 p.m. for this exclusive, "Beyond the Bylines" event. It's open only to our donors, in gratitude for supporting independent Jewish journalism. So make a donation of any amount right now and we'll send you the registration link!  
WHAT ELSE YOU NEED TO KNOW TODAY
Ayman al-Zawahri in a 2006 video. (AFP/Getty)

🇺🇸 An American drone strike in Afghanistan killed Ayman al-Zawahri, the Al Qaeda leader who was a key player in plotting the 9/11 attacks and took control of the group after Osama Bin Laden's death. Al-Zawahri, who was Egyptian and identified the 1967 War as a pivotal point in his radicalization, targeted Israel frequently, including in a failed 1994 plot to blow up a bus transporting Israeli tourists in Cairo. (New York Times, Jewish Virtual Library)
🇮🇱 Israel asked the United Nations to disband a commission investigating last year's war with Islamist groups in the Gaza Strip after one member criticized "the Jewish lobby" on a podcast. In the same interview, the commissioner, Miloon Kothari questioned why Israel belongs to the U.N. In a letter to the U.N. Secretary General, Israeli Prime Minister Yair Lapid called the comments "reminiscent of the darkest days of modern history." (Forward)
😠 Lapid and Israel's president, Isaac Herzog, called for investigations after female IDF soldiers stationed at a high security prison said they were repeatedly sexually assaulted by inmates — with their commanders' complicity. "Hearing the testimonies of the female prison guards in recent days," Herzog said, "I am filled with shock and pain, and I feel sick." Lapid called it "a stain on the country." (Times of Israel)
🤢 Separately, a 2020 scandal over two Israeli soccer players accused of statutory rape was revived when Israel's Channel 13 published explicit text messages suggesting that the players were aware that the 15-year-old girls were underage — raising questions about prosecutors' decision to drop the case. Lawyers for the pair claimed the text messages were faked. (Haaretz)
👀 Ambassador Deborah Lipstadt, President Biden's antisemitism czar, told Jewish leaders on Monday that her recent tro Saudi Arabia gave her some hope for fighting antisemitism in the Gulf states. Among the examples she cited: The removal of antisemitic subject matter from some Saudi textbooks. (JTA)
🥒 Take a seat, pineapple. There's a new controversial pizza topping in town: Pickles, which are popping up on pies at state fairs and chic eateries alike. So what if it's not a pickle usage your shtetl ancestors would have gone for? "Like, try it and tell me it's not tasty," one pickle-pizza innovator said. (Washington Post)
What else we're reading ➤  What Judaism can and can't do for young adults facing unthinkable loss … "Why are you, a Jew, even writing about Lucifer:" Neil Gaiman faces his big Netflix break … What British Judaism looks like today.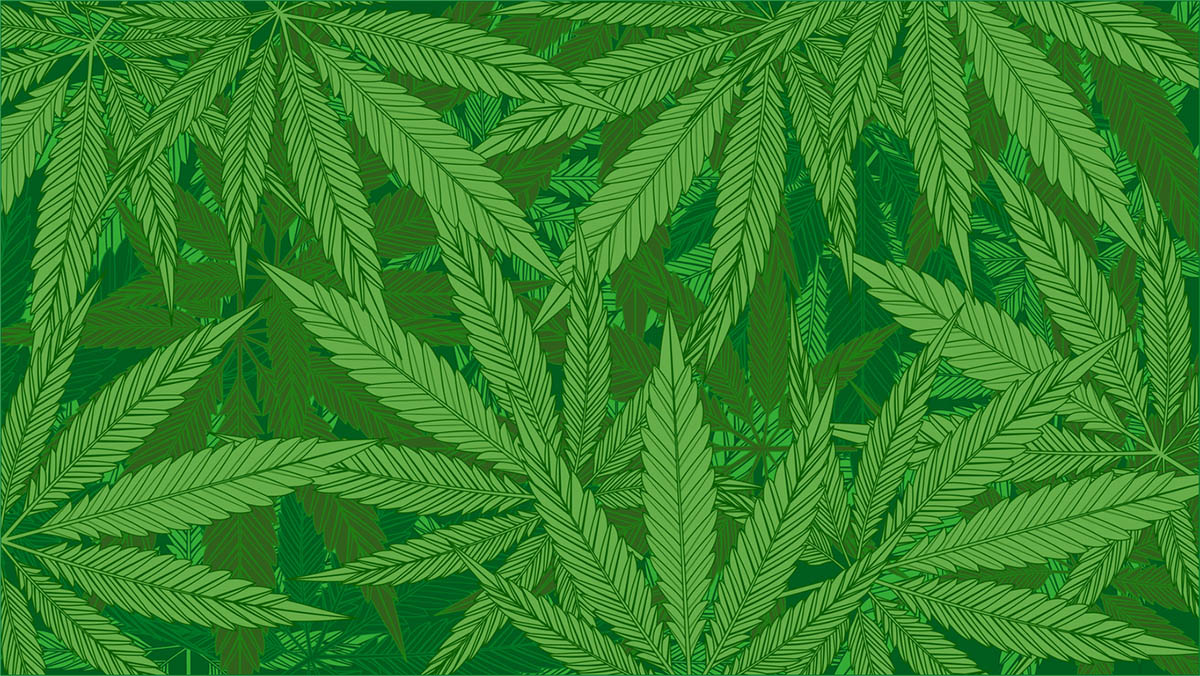 On this day in history (1937): The Marihuana Tax Act of 1937, which aimed to curtail the marijuana industry in the U.S., was signed into law by President Franklin D. Roosevelt. While many states have lately legalized marijuana, it remains illegal and subject to restrictions in others — limitations that, as Forward staff writer Mira Fox sees it, are largely due to Christian morality. "Unlike Christianity, Judaism has no deeply rooted ties to a morality that pushes its adherents away from indulging in a few pleasurable tokes of a joint at a wedding or kumzits," Fox wrote in a 2021 essay. "Whatever helps you feel the joy of the celebration, whether that's sober singing and dancing, a glass of whiskey or a joint."
On the Hebrew calendar, it's the 5th of Av, the yahrtzeit of Rabbi Isaac Luria Ashkenazi, known as the Arizal, who died in 1572. He is considered the father of contemporary Kabbalah. 

In honor of National Coloring Book Day, read what inspired an artist from Tzfat to create a Kabbalah-themed coloring book.
Nichelle Nichols, who died Saturday at age 89, made history as a star of the original "Star Trek" — particularly for a scene in which her character, Lieutenant Uhura, and William Shatner's Captain Kirk, were telekinetically forced to kiss by aliens, a moment often erroneously cited as the first interracial kiss on television. (Shatner is Jewish.)
While Uhura and Kirk's kiss may not have been quite the "first" — and the scene may not be exactly a primer on consent — it is widely seen as a boundary-breaking moment in TV history.
–––
Thanks to Sarah Nachimson for contributing to today's newsletter.
You can reach the "Forwarding" team at [email protected].