Forwarding the News
Why does Herschel Walker have a Yiddish name? + NY says yeshiva is breaking the law
ADL condemns Tucker Carlson over Kanye West edits, Polish synagogue now a hamburger joint, celebrating Sukkot at Blair House, and a 'Seinfeld' cookbook offers plenty of soup for you.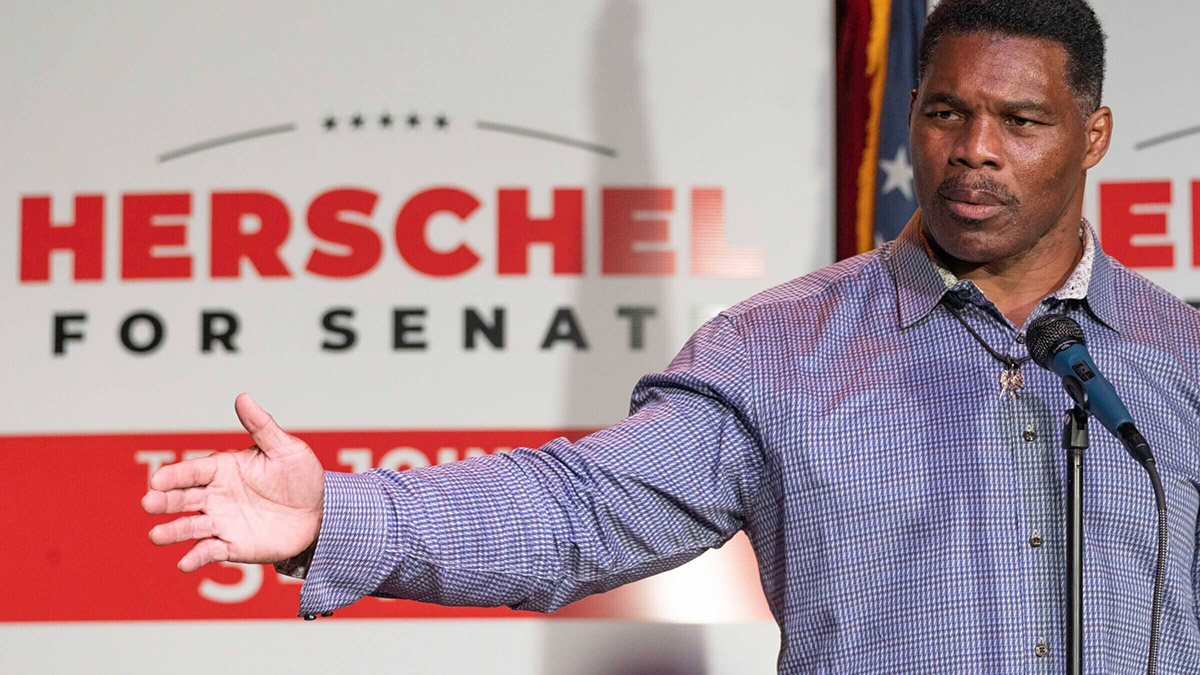 This article is part of our morning briefing. Click here to get it delivered to your inbox each weekday.
Why does Herschel Walker have a Yiddish name? The former football star from Georgia now running for the Senate was named after his paternal grandfather, and both of them were born and raised in a county named for a 19th-century politician, Herschel Vespasian Johnson. While it's not likely that either was named for the slave-owning Confederate, it turns out Herschel — which stems from the Yiddish word for "deer," hirsh — was a popular name in the South at the turn of the 20th century. Read the story ➤

The resuscitation of an artwork that wasn't supposed to last: A monumental work of art was kept in storage at the Guggenheim Museum for nearly 35 years, deemed unexhibitable because the artist, Eva Hesse, used ephemeral materials that deteriorated over time. It also reflects the tragic temporality of the short life of Hesse who, as a child, escaped the Nazis, and died at the age of 34 from a brain tumor. Conservators spent two years fixing the piece, and it's now on display. Read the story ➤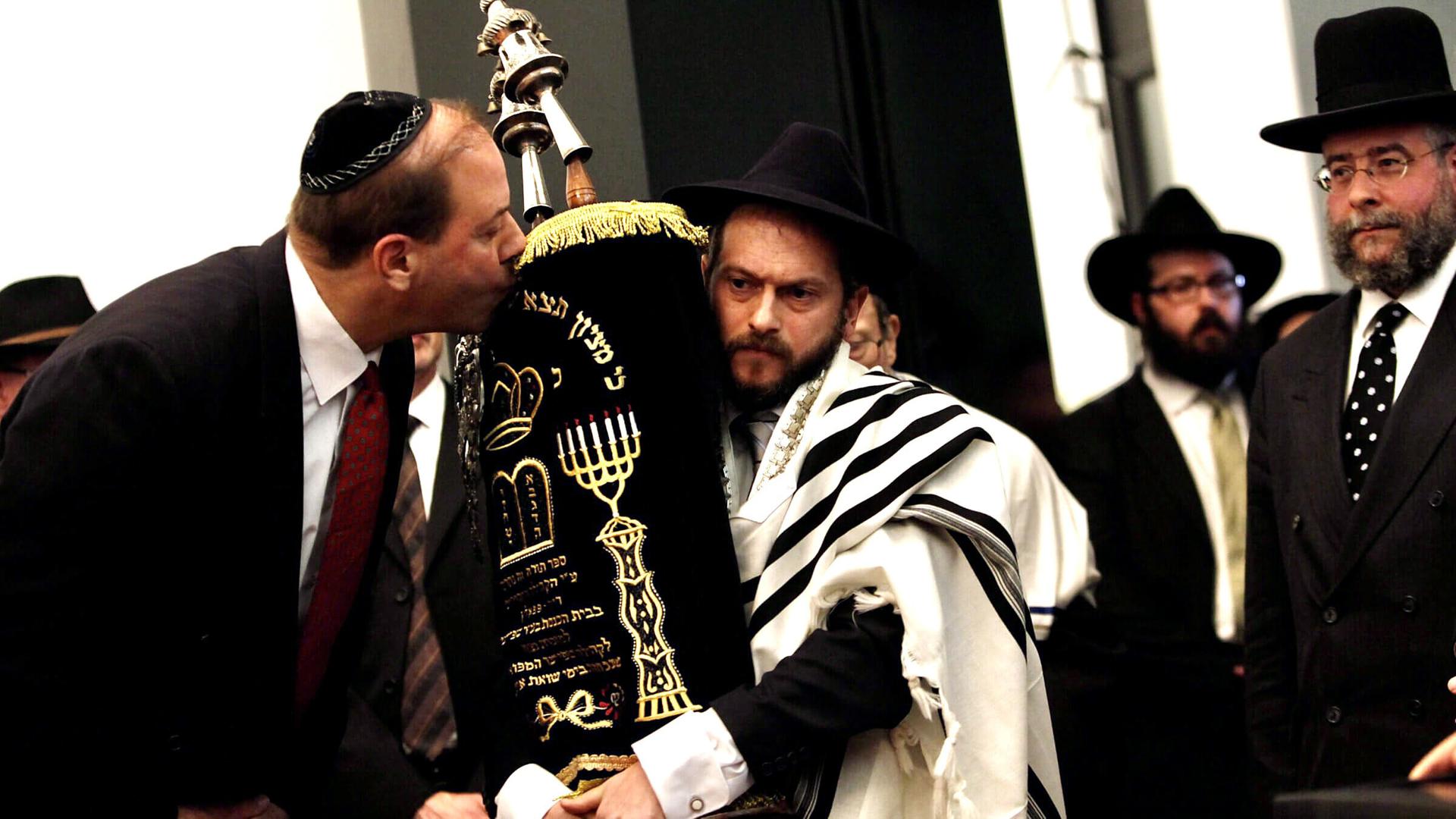 So, what's up with all that kissing in synagogue? Angela Himsel grew up in a doomsday Christian cult where God was a shusher, not a kisser. When she began attending synagogue and converted to Judaism, she was puzzled by the practice of men using the fringes of their prayer shawls to kiss the Torah. She looked into it, and discovered that the practice dates back thousands of years. Read her essay ➤
He preserved Ukrainian Jewish culture — before, during and after the Shoah: With little more than a phonograph and wax cylinders, the ethnomusicologist Moyshe Beregovsky spent years collecting klezmer music, wedding songs and, after World War II, musical remembrances of massacres in Ukraine. The new film "Song Searcher" documents Beregovsky's efforts, following the path of his expeditions. Production for the film began two years ago, but the director, Elena Yakovich, said that since Russia's invasion in February, it became "much more actual." Read the story ➤
But wait, there's more…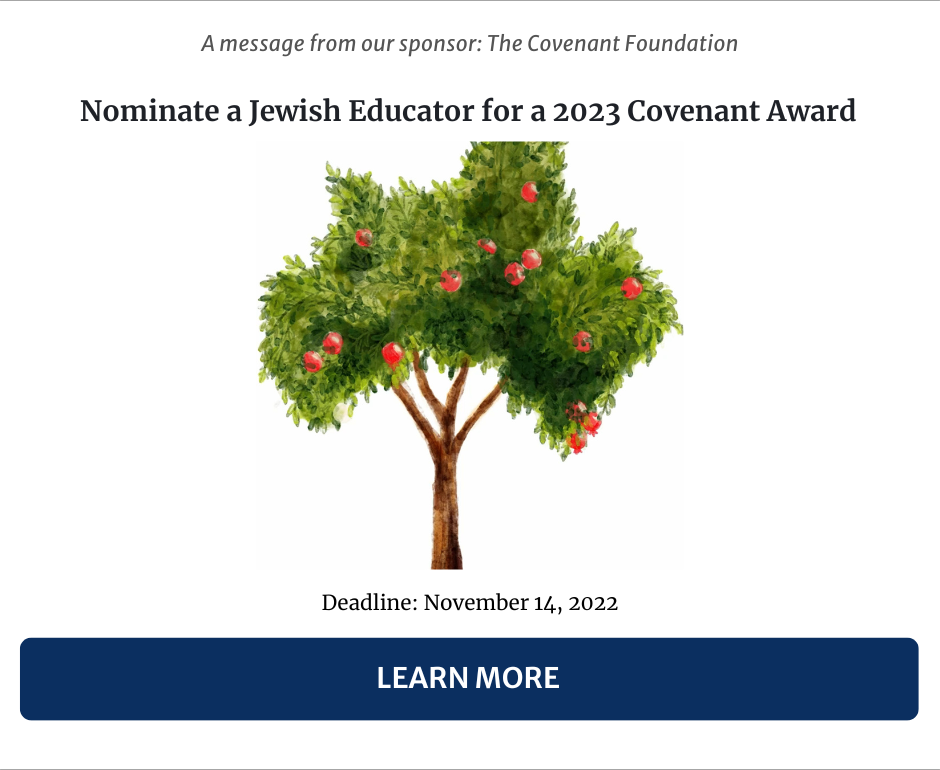 Forwarding the News is now also available on our website. Click on the blue button below to share it on social media or send to friends.
WHAT ELSE YOU NEED TO KNOW TODAY
The ADL has criticized Fox News host Tucker Carlson many times over the years. (Getty)
😠  The Anti-Defamation League condemned Tucker Carlson's decision to cleanse the interview he conducted with Kanye West of antisemitic remarks. "Tucker giving airtime to Kanye and trying to sanitize, or coach him through his antisemitism, is contemptible, and unfortunately par for the course with Carlson," the ADL said in a statement. (CNN, Forward)
🕍  About 100 Polish synagogues survived the Holocaust, but many of them now house supermarkets, restaurants and bars. In Chelm, famous in Jewish folklore for its "wise men," the former synagogue is now the home of a hamburger joint. Not surprisingly, the issue has irked some local Jews. (Haaretz)
🥯  Russ & Daughters, the iconic Lower East Side appetizing shop, is expanding with a new location: a 4,500 square-foot space at Manhattan's Hudson Yards. The store's leaders are also in the midst of working on a cookbook and a scripted TV series. (Eater)
⛳  The number of golf courses in Israel is expected to double in the coming years – to two. Developers are planning a course in the southern desert resort town of Eilat. The country's only current 18-hole golf course, in Caesarea, was built in 1961. (Times of Israel)
🍪  A "Seinfeld" cookbook was released this week, with more than 60 recipes inspired by the 1990s sitcom, including for babka and the black and white cookie. A section called "No Soup For You" contains the decidedly non-kosher Yada Yada Yada Lobster Bisque. (The Hollywood Reporter)

What else we're reading ➤  Was this Jewish prayer book printed before the Gutenberg Bible? … Russian pop star who criticized Ukraine is now in Israel … A word of Torah about extraterrestrials.
Was this newsletter forwarded to you or are you reading it on our website?
Receive it in your inbox each morning by clicking the blue button below.
Gustav Mahler photographed in 1907. (Wikimedia)
On this day in history (1870): Composer Gustav Mahler, then 10 years old, made his professional debut as a musician, playing piano at the major theater in his hometown of Jihlava, in what is now the Czech Republic. Mahler, whom one scholar deemed "the prototype of a Jewish musician" despite his 1897 conversion to Catholicism, was best known as a conductor during his lifetime. Decades after his 1911 death, his output as a composer became better known, largely due to Leonard Bernstein's 1960s recordings of Mahler's symphonies with the New York Philharmonic.
Last year on this day, our colleagues at the JTA reported that remains of a Holocaust-denying neo-Nazi were accidentally buried in a Jewish man's grave in Germany.
On the Hebrew calendar, it's the 18th of Tishrei, the yahrtzeit of Rebbe Nachman, the founder of the Breslov Hasidic movement, who died in 1810. His gravesite in Uman, Ukraine, attracts tens of thousands of pilgrims annually, including this year during wartime. 

In honor of Paul Simon's 81st birthday, here's a roundup of his 7 most Jewish songs.
Second Gentleman Doug Emhoff and Ambassador Deborah Lipstadt, the special envoy to combat antisemitism, joined more than a dozen Arab leaders Wednesday outside what is believed to be the first sukkah ever at Blair House, the guest quarters just across the street from the White House. Sources report that the spread featured baba ghanouj, grilled zaatar, and potato latkes with fall vegetables. Spotted at the event: Rabbi Hyim Shafner of Georgetown's Kesher Israel Congregation.
–––
Thanks to PJ Grisar, Adam Kovac, Lauren Markoe and Talya Zax for contributing to today's newsletter. You can reach the "Forwarding" team at [email protected].