Forwarding the News
Campaign filled with religious overtones ends with Christian nationalist 'Fiddler' parody
Jewish camp settles sexual assault lawsuit, school board member quotes Hitler, recordings of a young Barbra Streisand restored, and that time Kanye West called for a 'Christian Kibbutz' movement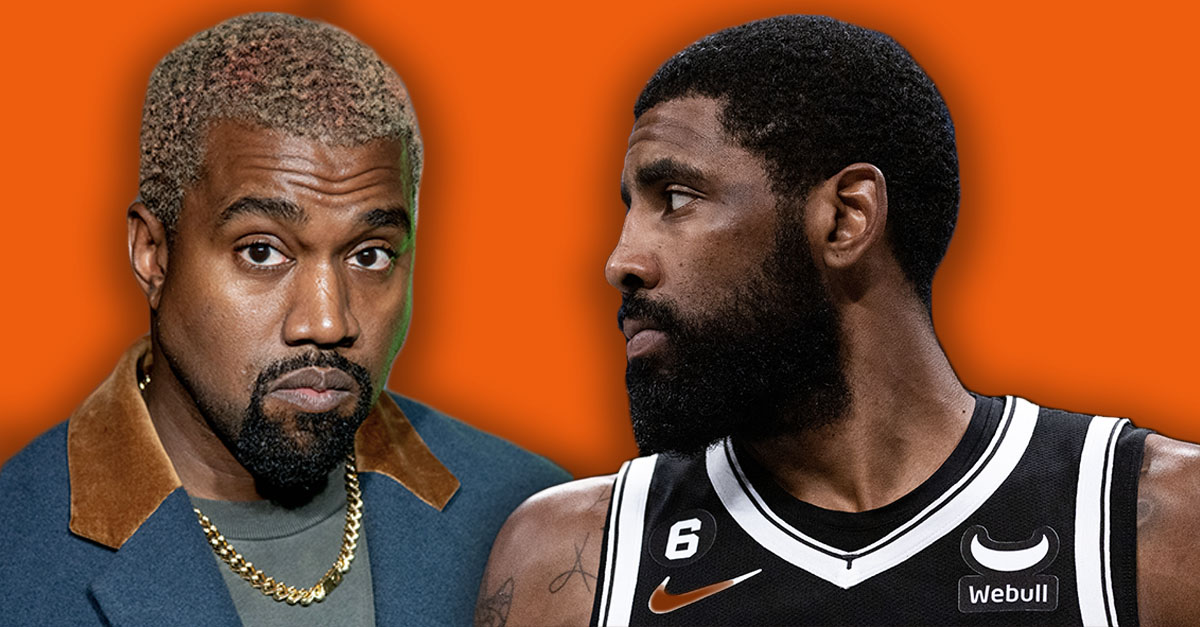 This article is part of our morning briefing. Click here to get it delivered to your inbox each weekday.
We'll have analysis of the midterms after the results are tallied. In the meantime…
Opinion | Unpacking Kanye and Kyrie
Today marks one month since Kanye West sent out that now infamous tweet calling for "death con 3" on the Jewish people. More recently, the public's focus has shifted to Kyrie Irving, the NBA star who shared a link to an antisemitic film. Our editor-at-large, Robin Washington, has been watching both scandals unspool and brings his perspective as a Black Jew in a new essay this morning.
"There are endless individual bad acts of antisemitism, and responding to them all is as effective as plugging an ocean," Robin writes. "Responding disproportionately to those by Black people may seem to yield short-term victories, but it risks alienating erstwhile allies who certainly know racism when they see it, and have a pretty good idea about antisemitism as well."
"Many Black people have long felt that the media, and white society as a whole, revel in the downfall of Black men, particularly the most successful among them," Robin argues. "Forcing Irving to apologize publicly, no matter how deserved, felt to many like extracting a pound of flesh in a slave pen."
Both Irving and West, who legally changed his name to Ye, have invoked the notion that Black Africans are the real Jews. "Black African Jews existed in antiquity," writes Robin, "and the Diaspora created European Jewry as well. Both identities can be, and are, real." Many in the media have also referenced the Black Hebrew Israelites which, as Robin explains, is largely a conflation of many different groups that hold wildly different beliefs. 
Rick Caruso, a candidate for Los Angeles mayor, has courted the Orthodox vote. (Louis Keene)
In L.A., like New York, one candidate has courted the Orthodox community more. Will it lift him to victory? Put the Los Angeles mayor's race and the New York governor's race together, and you'll see what looks like a trend: Orthodox Jewish groups flocking to right-leaning candidates with new vigor, and the non-Orthodox sticking firmly with the left. But L.A. Jewish leaders told our Louis Keene it's a mistake to read too much into that. At the end of the day, they said, the vote comes down to local issues — and, you know, Israel. Read the story ➤
Elsewhere in the midterms…
Opinion | Why Israelis like me voted for a right-wing government: In college, Sara Yoheved Rigler says, she was a "a radical leftist." But after making aliyah in 1985, at 37, Rigler had what she calls "a rude political awakening" because of the Palestinian intifadas, or uprisings. "Every wave of terror, every round of violence has pushed Israeli Jews farther to the right," she writes to explain the results of last week's Israeli elections. "Because more than we care about what kind of society our children will live in, we care that our children will live at all." Read her essay ➤

And one more: Camp Ramah in the Berkshires has settled a lawsuit alleging that it mishandled a camper's report of sexual assault, and a director has resigned.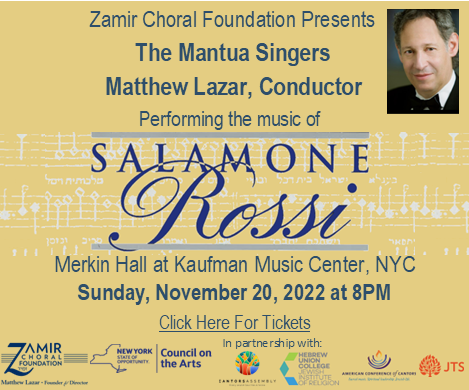 Forwarding the News is now also available on our website. Click on the blue button below to share it on social media or send to friends.
WHAT ELSE YOU NEED TO KNOW TODAY
Josh Mandel, a Jewish candidate who lost in Ohio's Republican Senate primary, with Sen. Ted Cruz and a pastor at a campaign event. (Getty)
✝️  All over the country, Christian ministers have been appearing with candidates on the campaign trail this year. "It's like: 'The other side is evil. I know that because I'm in touch with God. And God tells me their plans are demonic,' " said Paul Djupe, a religion and politics professor. (Washington Post)
🙏  And in related news, a new ad portrays Florida Gov. Ron DeSantis in biblical terms as a fighter chosen by God. (Religion News Service)
🇺🇦  Ukrainian President Volodymyr Zelenskyy made a pitch for closer security ties with Israel on Monday after a conversation with incoming Israeli Prime Minister Benjamin Netanyahu. "I believe that we can significantly strengthen our states," Zelenskyy said, "especially since the threats to us are related." (Newsweek)
🤦  A member of a Colorado school board is facing calls for her resignation after quoting Adolf Hitler in a social media post about critical race theory. She has previously attacked other board members on social media. But the board says there's not much they can do. (The Gazette)
✡️  Our editor-in-chief wrote a recent column about antisemitism in her New Jersey town, including an accusation that a Jewish girl was greeted with a Nazi salute on her middle school playground. Now that school has announced plans to use the Anti-Defamation League's anti-bias, anti-bullying program next year.   
💸  Venture funding for Israeli tech startups dropped 56% in the third quarter compared to the same period last year, to $2.8 billion. The change mirrors a global decline in tech stocks amidst rising interest rates, inflation and geopolitical upheaval. (Circuit)
🎵  A newly restored recording offers a glimpse at what a young Barbra Streisand sounded like as a star was born. It even shocked Streisand herself. "I didn't realize, actually, that my vocals were that good 'til they played me the new one," she said. "I thought, 'Oh my God. That girl can sing.'" (New York Times)
Shiva call ➤  Samuel L. Katz, a developer of the measles vaccine, died at 95. Worldwide, measles killed 2.6 million people a year before the availability of vaccines.

What else we're reading ➤  Can the Black-Jewish alliance beat Kanye West's senatorial pick in Georgia? … Meet the clergy who are helping pregnant women get abortions … Ryan Turell and his kippah made their professional basketball debut.
Was this newsletter forwarded to you or are you reading it on our website?
Receive it in your inbox each morning by clicking the blue button below.
Sarah Bernhardt in 1910 (left); and in 1864. (Wikimedia)
On this day in history (1880): The actress Sarah Bernhardt made her American debut in New York. Bernhardt, who was born to a Dutch Jewish mother, was baptized as a child at the request of her father's family, though she never knew them. As an adult, Bernhardt didn't just celebrate her Jewish background, but saw it as key to her career in the theater. She modeled herself on a famous French Jewish actress who went by the single name "Rachel" and proudly tied her unusual elocution to her origins, saying: "I am a daughter of the great Jewish race, and my somewhat uncultivated language is the outcome of our enforced wanderings." 

Last year on this day, Kanye West was calling for a "Christian Kibbutz" movement. In response, the umbrella group that includes most of Israel's 279 kibbutzim invited West to visit. 🤷
Former and future Israeli Prime Minister Benjamin Netanyahu got a congratulatory phone call from President Joe Biden on Monday, nearly a week after his victory in Israel's fifth election in four years. "We are brothers, we will make history together," Biden reportedly said. "My commitment to Israel is unquestionable." Read more here ➤ 
–––
Thanks to Laura E. Adkins, Jodi Rudoren and Talya Zax for contributing to today's newsletter. You can reach the "Forwarding" team at [email protected].