Forwarding the News
Midterm takeaways: Antisemitism, Christian nationalism and a wave of Jewish Democrats
Netanyahu's complicated relationship with Putin, remembering Kristallnacht on its anniversary, Kareem Abdul-Jabbar's advice to Kyrie Irving, and popular Jewish comedian to convert to Catholicism.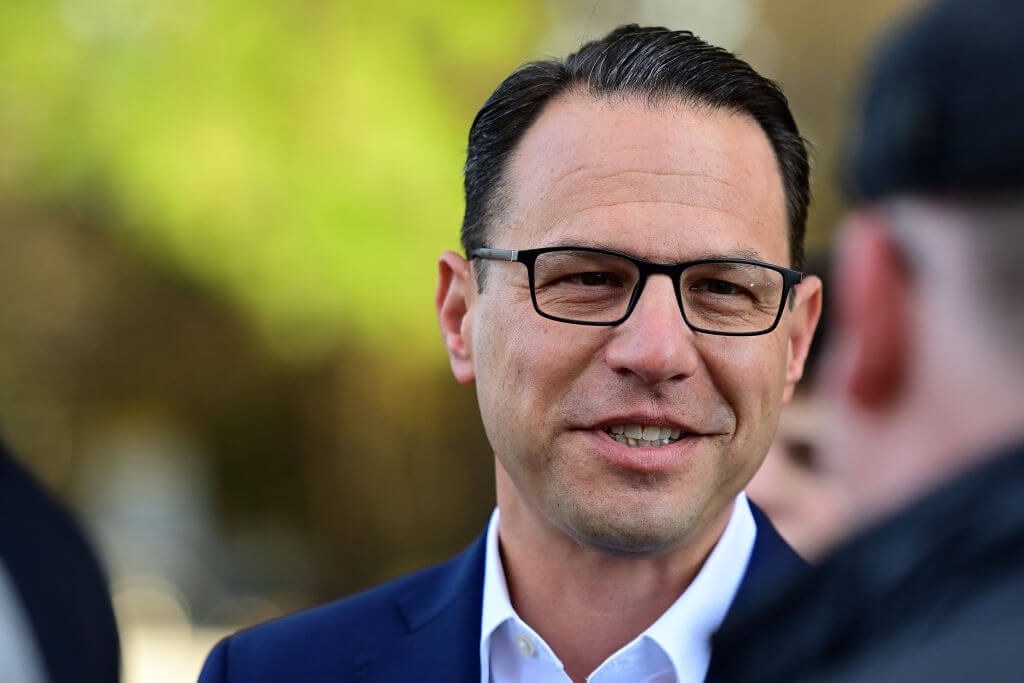 This article is part of our morning briefing. Click here to get it delivered to your inbox each weekday.
After campaign rife with antisemitism, Josh Shapiro elected Pennsylvania governor
Shapiro, the state's Democratic Attorney General, resoundingly defeated Republican State Sen. Doug Mastriano, a Christian nationalist who embraced both Messianic Jewry and antisemitic tropes. Our senior political reporter, Jacob Kornbluh, offers some perspective on the race.
Big future: Pundits expect Shapiro to be an influential voice in the Democratic party in the coming years — and are already talking about him as the most viable future Jewish presidential candidate. That's because he's from a large swing state crucial in every battle for the White House, plus he has a polished style of campaigning, moderate views, lack of political baggage and strong support from union workers.
Man of faith: Shapiro, 49, embraces his Judaism as an integral part of his career. "My faith is what has guided me into a life of service," he told Jacob, crediting his youthful work in the movement to free Soviet Jews. He keeps kosher, proposed to his wife, Lori, in Jerusalem, and featured challahs she baked in his campaign launch video. Throughout the race, he tried to be home for Friday night dinner with his family, which he described as "wonderfully chaotic, as most Shabbat dinner tables are."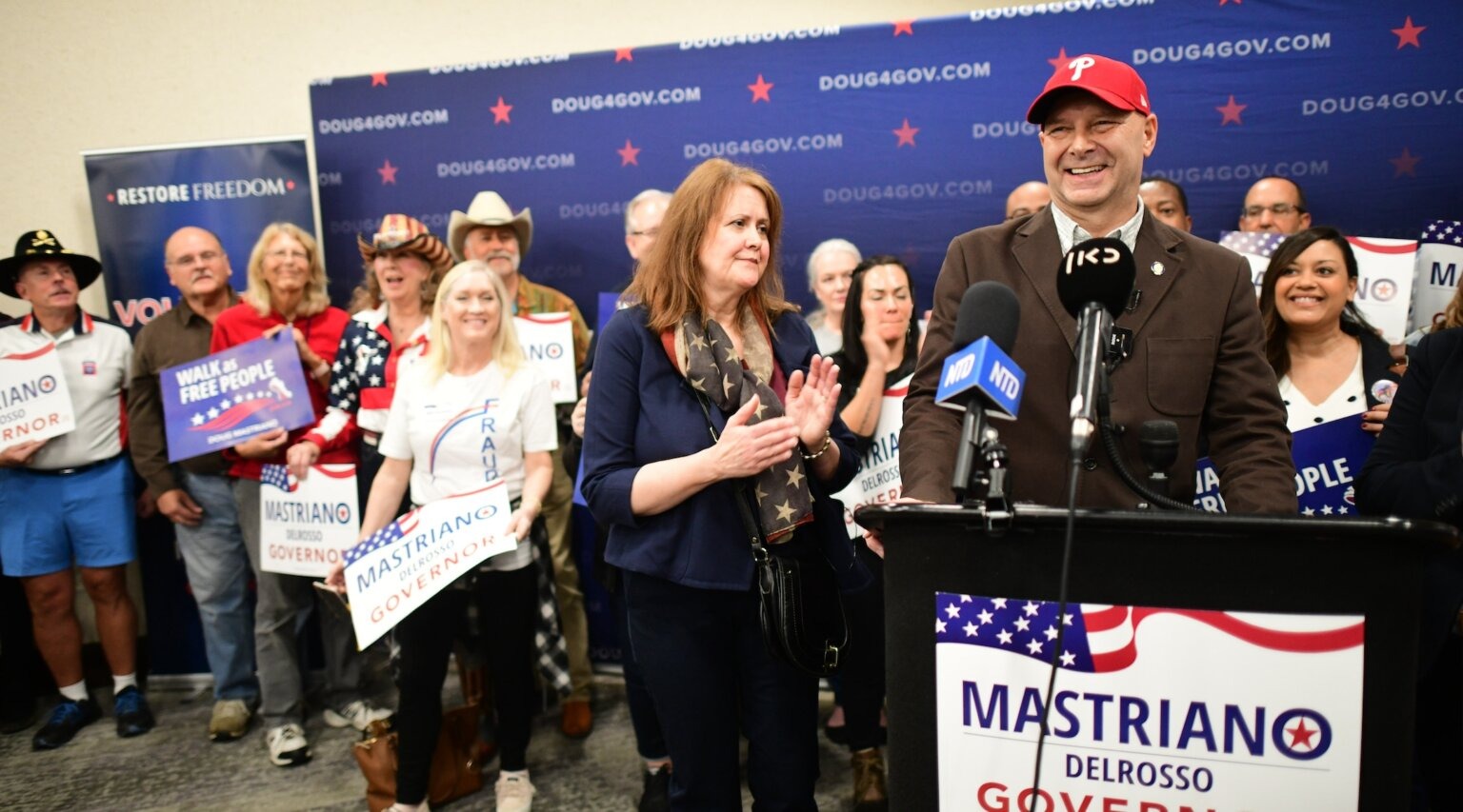 Doug Mastriano addressed the media last month as his wife, Rebecca, looked on. (Getty)
How Mastriano embraced Messianic Judaism to deflect accusations of antisemitism
Meanwhile, if you attended a Mastriano rally, you might have mistaken it for a Jewish event. Someone blew a shofar at his campaign launch. At a closing event earlier this week, a woman sang a "Fiddler on the Roof" parody and a self-described rabbi offered a blessing in Hebrew. It turns out they're all Messianic Jews.
Mastriano, 58, had also likened Democratic gun-control proposals to Nazi policies and criticized Shapiro for sending his kids to Jewish day school. Mastriano's wife told reporters that "we probably love Israel more than a lot of Jews do."
"Non-Jews are becoming increasingly emboldened to define what, exactly, makes someone a real Jew," writes our Mira Fox. Perhaps, she explains, Mastriano "missed the memo that belief in Jesus is a disqualifying factor."
And elsewhere in the midterms…
The Virginia congresswoman once held up a Hebrew bible to explain why she sought Trump's impeachment. (Getty)
'Your rabbi wants you to vote': A poll of Jewish voters showed that one of their top concerns was the "future of democracy." Rabbi Jill Jacobs saw Tuesday's midterms as a referendum. "While this election cycle has been marred by the agenda of white supremacist individuals and movements," she said, "we also have the opportunity to work toward the ideals of justice and equality that we strive for as a democracy." Read the story ➤
Most vulnerable Jewish Democrats in Congress look to be retaining their seats. Except Rep. Elaine Luria, a Democrat from Virginia Beach and a member of the House committee investigating the Jan. 6 insurrection of the U.S. Capitol.


Despite AIPAC spending $1 million opposing Summer Lee, a progressive Democrat House candidate in Pennsylvania, she is projected to win.


U.S. Sen. Michael Bennet of  Colorado, who cites his mother's Holocaust experience as an influence on his outlook, beat back a challenge from a moderate Republican. Fellow Democrat Jared Polis, the state's first Jewish and first openly gay governor, also cruised to reelection.



Also: Jewish Democrat Adam Frisch, a former member of the Aspen City Council, might pull an upset to unseat Republican Rep. Lauren Boebert in Colorado, but that race is still too close to call; and Greg Landsman, who participated in the Wexner Heritage Program for Jewish leaders, beat six-term Steven Chabot in Cincinnati.




Speaking of Ohio, Max Miller, a former aide to President Donald Trump, won in a newly redrawn House district in Cleveland's exurbs. During the campaign, a cousin wrote for us about his concern that the candidate was part of a movement that endangered Jews.


And in New York…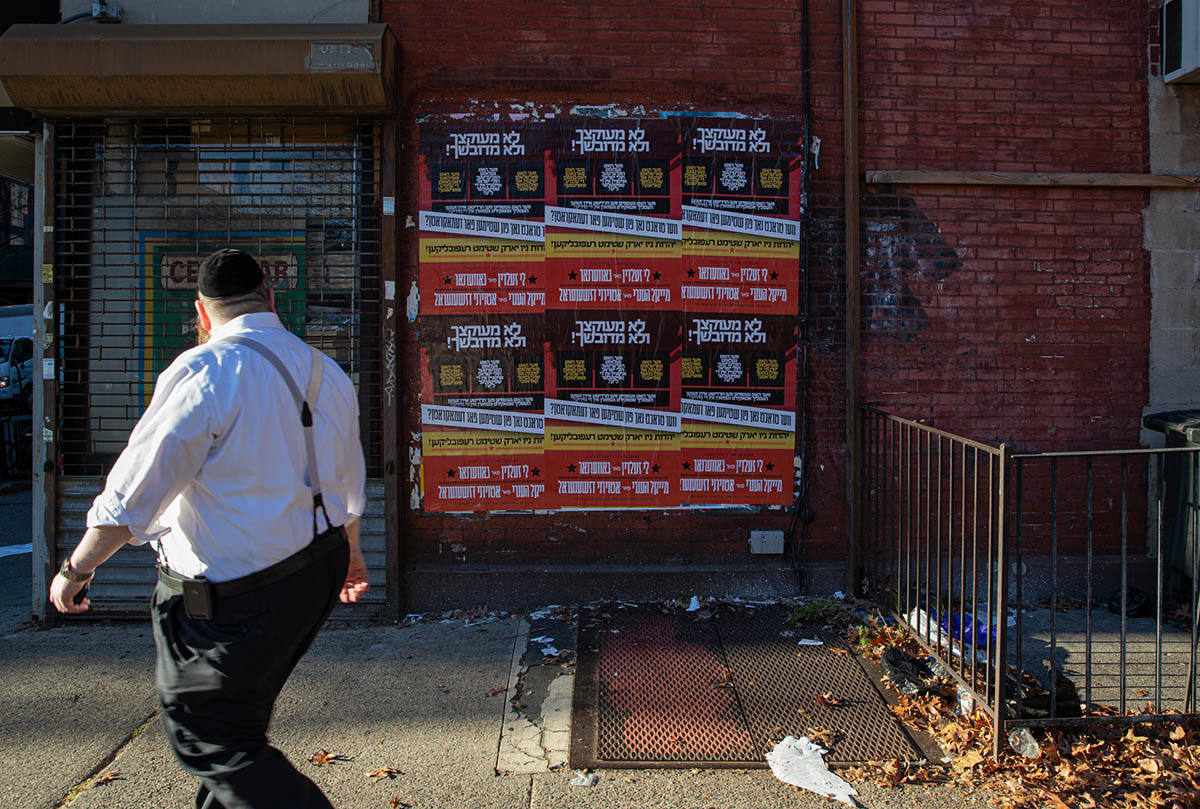 A Yiddish campaign poster in Williamsburg, Brooklyn, proclaims disdain for Democrats, using a quote from midrash — 'neither their honey nor their sting.' (Matthew Litman)
Gov. Kathy Hochul was reelected after an unexpectedly strong challenge from Rep. Lee Zeldin, a Jewish Republican who drew support from Orthodox leaders along with $11 million from billionaire Ronald Lauder, president of the World Jewish Congress.


Sen. Chuck Schumer won a fifth term, making him the longest-serving senator from New York. Give a bisel of the credit to the campaign ad in which he offered a lesson in Yiddish.



In a highly competitive race in New York's Hudson Valley, Democratic Rep. Sean Patrick Maloney was trailing Republican Assemblyman Michael Lawler by a few thousands votes Wednesday morning, with about 5% of the ballots yet to be tallied. Both candidates sought the support of the area's sprawling Hasidic communities in the county with the most Jews per capita in the nation.




Dan Goldman, heir to the Levi Strauss fortune, will be joining Rep. Jerry Nadler as Jewish members of Congress from Manhattan.
Join Jacob on Facebook Live today at noon ET as he discusses the races of import to American Jews, and check out his Instagram photo gallery from Election Day.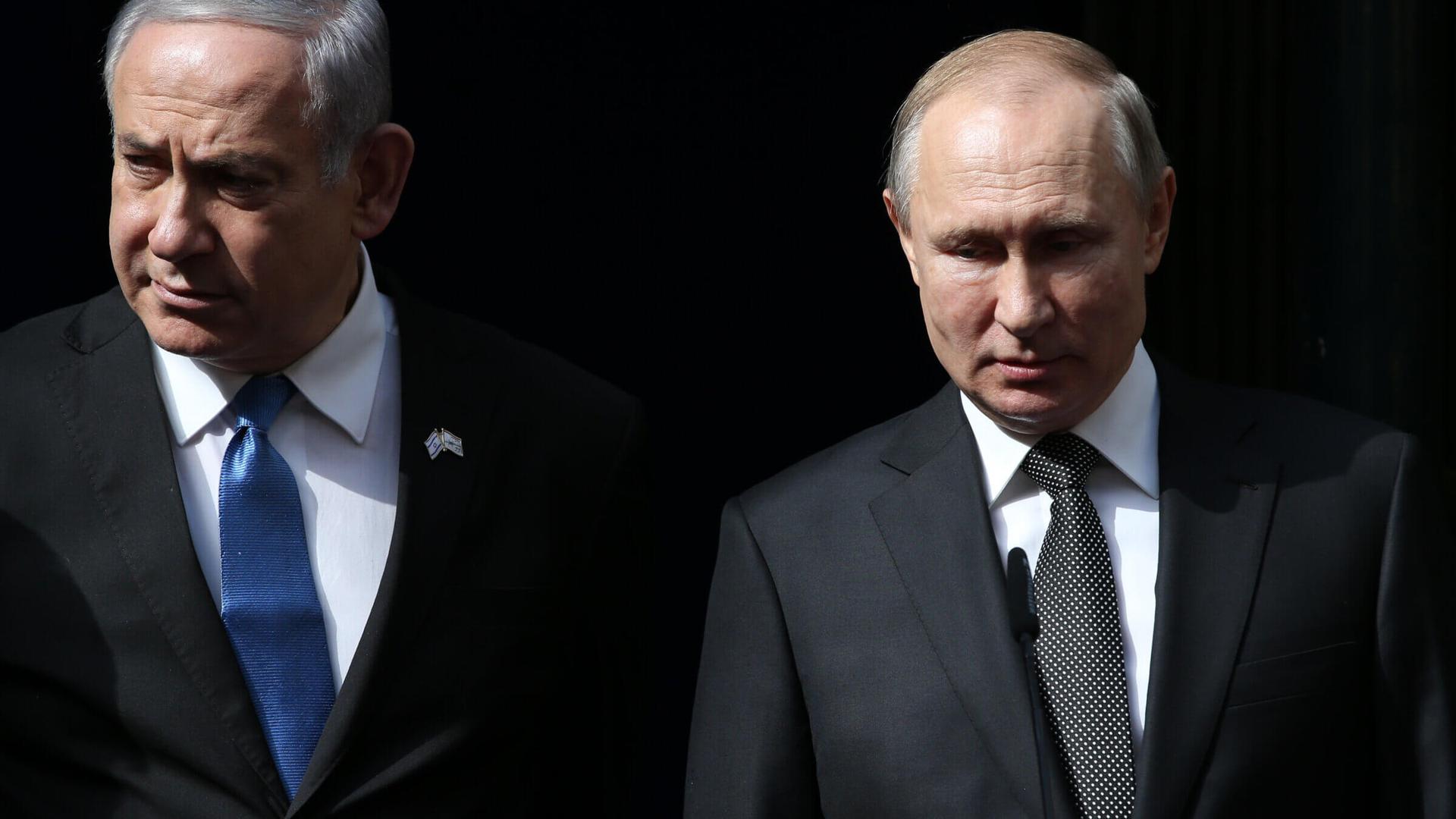 What Netanyahu's win in the Israeli elections means for the war in Ukraine: The incoming prime minister will walk a fine line, argues Ksenia Svetlova, a Moscow-born former member of the Knesset. Netanyahu has been cozy with President Vladimir Putin of Russia in the past, even using a photo of him in a 2019 campaign poster. With Russia's invasion of Ukraine, and Putin potentially helping arm a nuclear Iran, Svetlova argues, it's unclear "how Netanyahu will be able to explain his friendly ties." Read her essay ➤

Operation Torch helped topple the Nazis, but local Jews and Muslims continued to suffer: Eighty years ago this week, the Allies defeated the Nazis in Africa – a story that has mostly been told from the point of view of the American and British troops. But a new book by two history professors offers a perspective from the victims. "They experienced Operation Torch as a force of liberation and opportunity," they write, "but also as a perpetuation of their hunger, imprisonment and vulnerability." Read their essay ➤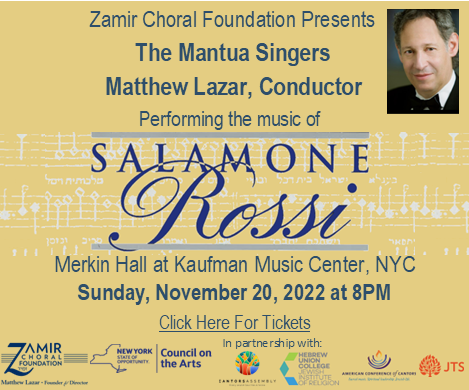 WHAT ELSE YOU NEED TO KNOW TODAY
The popular Yiddish production of 'Fiddler on the Roof' is returning to the stage Sunday. (Victor Nechay/ProperPix)
🤔  Gad Elmaleh, a comedian who has been a source of pride for French Jews, told a TV interviewer he is converting to Catholicism. "This is no doubt a joke," one Jewish fan wrote on Twitter. (JTA)
👏  Members of a Conservative congregation in the Bronx fasted on Monday to atone for witnessing a Torah scroll fall to the ground at a Shabbat service in September. "I see this ritual as a spiritual and educational response," said the rabbi. (Between the Lines)
🏀  Kareem Abdul-Jabbar, the LA Lakers legend, said Kyrie Irving is "being unwittingly used to promote hatred and antisemitism." Though Irving "doesn't see himself as being antisemitic," he added, "by joining forces and making posts like that, he can be used." (CNN)
🇺🇦  The main synagogue in Lviv has more than triple the number of Jews it serves  since the war began, because so many have flocked to the city from more dangerous regions. If they put down roots, western Ukraine could see a boom in its Jewish population for the first time in decades. (JTA)
✡️  In an effort to more publicly assert its Jewish identity, the 92nd Street Y has hired Rabbi David Ingber to run its expanded program on Jewish life. "This is not a fundamental change in who we are," said Seth Pinsky, its chief executive, "but a recalibration of how we manifest who we are and how troubling are the times." Ingber is the founder of Romemu, the largest Renewal synagogue in the U.S. (New York Times)
🖼️  Croatia is taking steps to return to Jewish heirs art that was looted during the Holocaust. The government has released a study detailing the plunder that lists some of the works still held in Croatian museums. (New York Times)
🎭  After a smash-hit run before the pandemic, "Fiddler on the Roof in Yiddish" is returning to New York next week. The success comes, in part, due to a renewed interest in Yiddish from both Jews and non-Jews, our deputy Yiddish editor, Zach Golden, told CBS. (NY Jewish Week, CBS)
Shiva call ➤  Evelyn de Rothschild, scion of the banking dynasty, died at 91. Here's your guide to the Rothschild family, whose name is often invoked in antisemitic tropes – including that they control the weather with Jewish space lasers.

What else we're reading ➤  A group is trying to convince evangelical pastors to run for office to bring Christianity into the public square … A medieval Swiss knight left graffiti in King David's tomb complex … Why do so many Disney villains look like Jews?
Was this newsletter forwarded to you or are you reading it on our website?
Receive it in your inbox each morning by clicking the blue button below.
On this day in history (1939): "Ninotchka," a film by Jewish director Ernst Lubitsch, premiered in New York City. It starred Greta Garbo and was the first film Lubitsch made with Billy Wilder, who had fled the rise of Nazism in Germany. The Oscar-nominated movie showcased both men's aptitude for politically pointed humor, framing a critique of Stalinist Russia within a lighthearted Parisian romance. Lubitsch would later make a mid-war comedy in which a character punched Hitler, in a scene the Forward's Jackson Arn credits with "somehow rebutting an evil ideology point by point and floating merrily above it." 
On the Hebrew calendar, it's the 15th of Cheshvan, the yahrtzeit of Matisyahu, the leader of the Maccabees, who died in 139 B.C.E.

In honor of National Louisiana Day, read about the Museum of Southern Jewish Experience, which opened last year in New Orleans.
Today is the 84th anniversary of Kristallnacht, when the Nazis carried out a pogrom that killed nearly 100 people, marking a turning point in its campaign of persecution. The event is referred to as "the night of shattered glass" because of the smashed windows of Jewish-owned stores and synagogues. But in Germany itself, locals instead refer to it as the November pogrom because "Kristallnacht is a much too pretty a word for something so terrible."
Above is the front page of our newspaper the morning after, with the headline blaring in bold letters: POGROMS THROUGHOUT GERMANY. Peruse our archive of Kristallnacht content here.

And: A Danish Muslim-Jewish motorcycle club hits the road every Kristallnacht anniversary to guard over a Jewish cemetery in Copenhagen and spread a message of interfaith dialogue.
–––
Thanks to Laura E. Adkins, Jacob Kornbluh and Talya Zax for contributing to today's newsletter. You can reach the "Forwarding" team at [email protected].