Looking Forward
The raw truth about 'The Raw Truth About Lox'
A parable as much about how the internet works as how food memories are made
An odd thing happened on the weekend between Rosh Hashanah and Yom Kippur. Thousands of people read a 19-year-old Forward article titled "The Raw Truth About Lox." The article, a lengthy disquisition on the distinction between salt-brined salmon and the smoked variety far more likely to be found atop today's bagels, had no byline, no photo, not even a visible date of publication.
At first we thought, maybe not so odd: 'Tis the season for lox, after all, that scrumptious staple of American Jews' break-the-fast smorgasbord. But the source of this audience influx was mysterious. People were clicking on the article from something called ycombinator.com, which we'd never before seen show up as a source for Forward readers. I asked our editorial fellow, Matthew Litman, to check it out, thinking perhaps we'd tripped across a new fertile source for bringing people to our journalism.
Alas, no. But what Matt found was actually far more fascinating. It's a story of curiosity and creativity that snakes from an 1850s farmhouse in Vermont through Silicon Valley back to the Lower East Side, a parable as much about how the internet works as about how food memories are made.
Data Secrets Lox, no relation to actual lox
Meet Nate Kurz. He's 50, grew up in Wisconsin, and is of Norwegian-English-Czech-Polish ancestry. (Jewish? "Not to the best of my knowledge," he said.) Nate is a computer programmer who used to run a business called Scream Sorbet in Oakland, California, now spends much of his time restoring said Vermont farmhouse and, as he put it when we spoke yesterday, is "food-oriented." He had not read anything in the Forward before a few weeks ago.
He is, however, also a longtime member of Hacker News, a huge online community that began in 2007 as an outlet for techies to share eclectic articles of interest. Hacker News is part of ycombinator.com, but we'll get back to that later.
Because Nate is also a member of a far more obscure online discussion forum called Data Secrets Lox, which itself is a reincarnation of sorts of something called Slate Star Codex. In a 2021 profile, The New York Times described Slate Star Codex as a blog with "a homely, almost slapdash design" that was "erudite, funny, strange and astoundingly verbose" as it "explored everything from science and medicine to philosophy and politics to the rise of artificial intelligence."
As Nate explained it, Slate Star Codex was an almost-anagram for Scott Alexander, the online name favored by the Bay Area psychiatrist who founded the forum — and who shut it down when The Times took an interest for fear that the publication of his full name, Scott Alexander Siskind, could compromise his patients. Data Secrets Lox is an almost-anagram for Slate Star Codex, Nate continued, and the forum has "nothing to do with lox other than the name."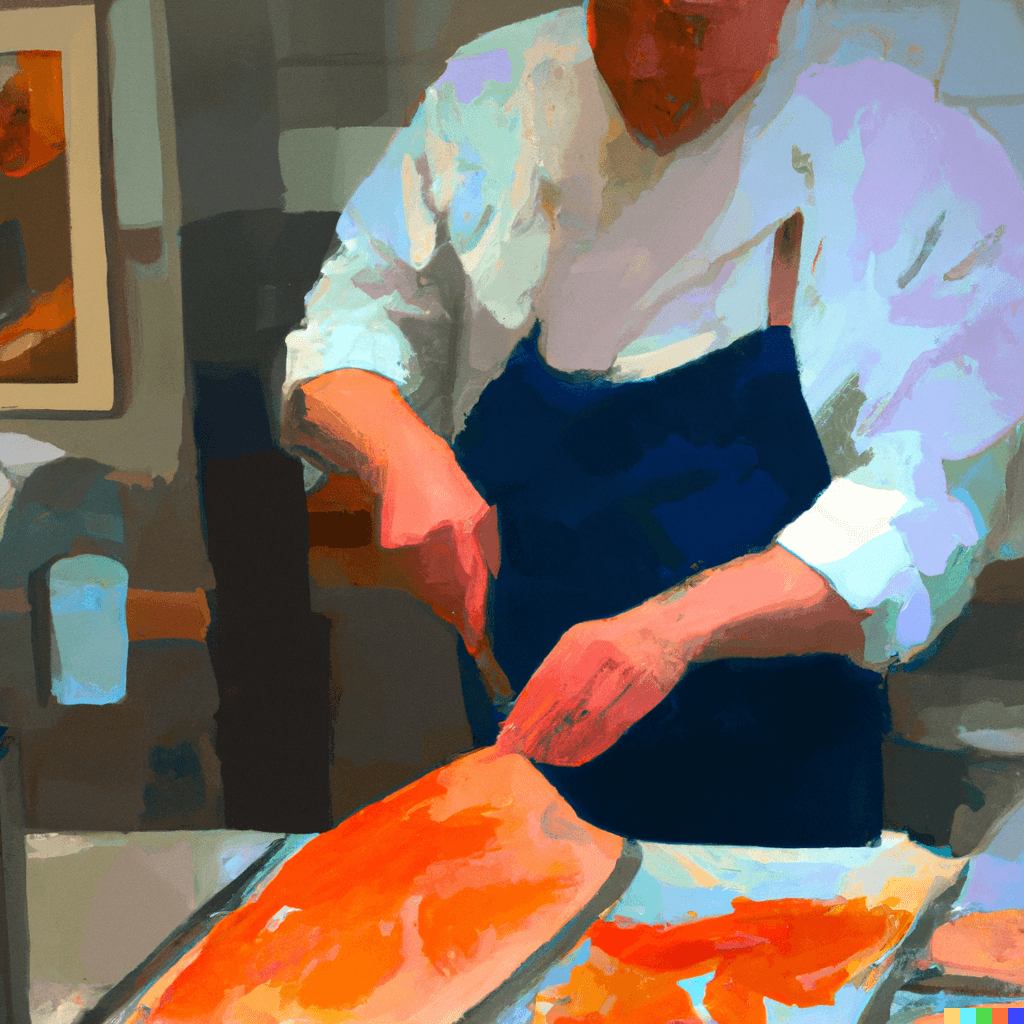 'I liked that it cared about the details'
Still with me? Someone recently posted "The Raw Truth About Lox" to Data Secrets Lox as a joke, Nate said: like, this is not really a forum about lox secrets but here's an article that actually is about lox secrets. Ha ha.
"I read it and thought it was a good article, so I posted it to Hacker News," Nate told me. "Like me, there's a lot of people who are interested in both technology and food — making relatively complex things at home might appeal to people interested in technology.
"I liked that it cared about the details," he added of the 2003 Forward article. "It felt like it was trying hard to get everything right. A lot of people on that forum like things that try to get everything correct as opposed to sloppy."
'An obscure article about lox … was a perfect fit.'
Which brings us back to Hacker News and ycombinator.com. Y Combinator is a startup incubator founded in 2005 that has spawned more than 3,500 companies, including Dropbox, Airbnb, Instacart, DoorDash, Twitch and Reddit. Hacker News, which had more than 5 million users a month in 2019, functions a lot like Reddit, with each post's shelf-life depending on user up-votes, and meandering discourse about the meaning of life — or in this case, lox.
"Our readers like articles on things they don't know much about, articles that explain the inside-workings of a subject, and topics that aren't correlated with anything familiar," the moderator, Daniel Gackle, explained in an email. "An obscure article about lox, of all things, that includes surprising information and goes into the history of the subject, was a perfect fit."
The site's guidelines sum up its subject matter as "anything that gratifies one's intellectual curiosity," adding: "If they'd cover it on TV news, it's probably off-topic." As for comments, they advise: "Don't be snarky. Have curious conversation; don't cross-examine… Comments should get more thoughtful and substantive, not less, as a topic gets more divisive."
Amen.
No gravlax! No photos!
The comment thread on "The Raw Truth About Lox" was, according to Gackle, "a classic HN specimen," including what he called "the obligatory grouchy critique" — it ignored gravlax! it should have had photos! New Yorkers are pompous! — and off-ramps to the 8,000-year history of the proto-Indo-European word "lox;" liquid oxygen (also called "lox"); a toy programming language from Crafting Interpreters; the joys of salmon jerky; and "the infamous training safety film 'The Man From Lox' (don't watch if you have a weak stomach)."
"Sounds like it takes a true dedication to make and sell lox. A loxsmith, really," posted one punster.
"My favorite kosher story is the controversy in New York over the copepods in the water supply," said another user (oh, if only they'd linked to Forward articles about this from 2004 and 2010). "Some families were filtering all their water for fear of consuming hapless little crustaceans."
"Tip: overcuring (too salty or too dry) can be reversed just by soaking in fresh water!" offered a third. "Often just five minutes is enough. It's saved my butt more than once."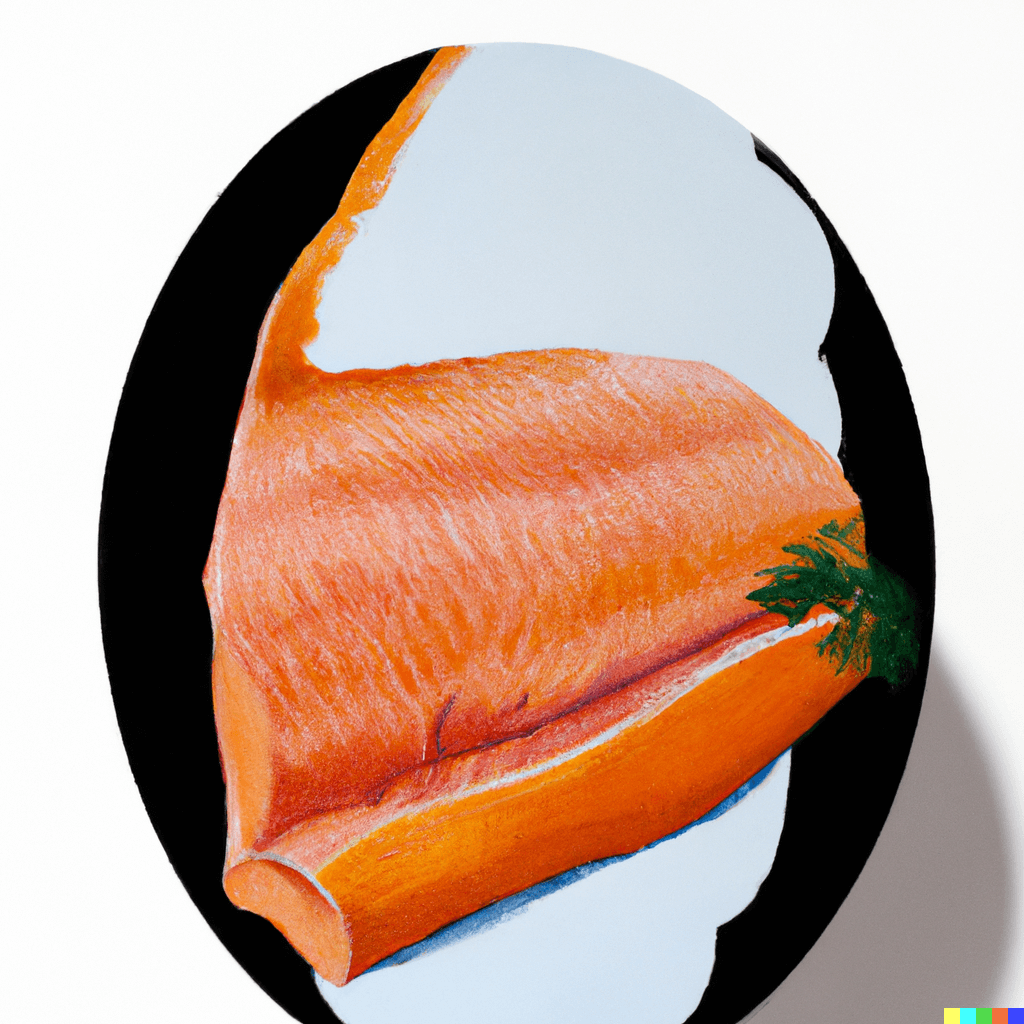 Reaching audiences far and wide
Since I came to the Forward three years ago, we've taken an agnostic approach to how and on what platforms we publish our journalism, inspired by other nonprofit newsrooms like the Texas Tribune, whose CEO, Evan Smith, likes to say, "there are no competitors, only future collaborators."
With a quarter of local newspapers having shut down over the past decade or so, and disinformation rampant, there are too few working journalists and sources of independent, high-quality reporting. We want to share our best work with audiences wherever they are, and share great work with our audiences regardless of where it comes from.
So we have encouraged free republication of Forward articles by other outlets, shared them on Apple News, and forged partnerships with news aggregators like Patch, Flipboard and SmartNews, which is now one of our most reliable sources of readers. That's what I was thinking when I asked Matt to look into ycombinator.com — if its users liked "The Raw Truth About Lox," perhaps we could interest them in a behind-the-scenes tour of "How the Manischewitz gets made"?
Not likely, per Gackle. "A corollary is that you can't reproduce the same results with repeat posts on the same topic, because by then it has become familiar," he explained of Hacker News. "It's a bit like telling jokes — if repeated too soon, it's boring, and if you repeat it a bunch of times, it gets annoying."
He went on to say that "other unpredictably interesting articles from your archive could be interesting to HN," but advised against setting up an account to promote them "because that becomes predictable along a different axis." Gackle said he usually tells users to submit a mix of articles from their own sites and others, lest they be dismissed as spammers just trying to generate traffic for their own work.
"But you might not want to do that," he concluded, "as it's rather a lot of work for no guaranteed gain."
Somewhat like making your own lox — er, smoked salmon — at least in the "rather a lot of work" department. In that case, there's no guarantee, but you just might gain something scrumptious to put atop your bagel.
WHAT I'M COOKING FOR SUKKOT
| | |
| --- | --- |
| | Harira is a spicy North African stew of tomatoes and chickpeas that Muslims often serve at Iftar, to break their fasts during Ramadan. Moroccan Jews adopted it for Yom Kippur break-fast, according to My Jewish Learning. I made some last Sunday, when it was rainy and raw, and after lunch froze it for Sukkot. As loyal readers may remember, my father hosted elaborate sukkah dinners with two soup options most nights; mine our more modest but I do love to make and share soup. |
| | |
| --- | --- |
| | This chicken that my friend Mike Zinn served at a Shabbat dinner last year was so tender and delicious that it inspired me to finally buy myself a cast iron dutch oven (I went with Lodge, about a third of the price of LeCreuset). Per Mike, via text message: Submerge a whole chicken in water with a half cup of salt and a half cup of sugar for a few hours. Dump the water, dry the chicken and smother it with salt, pepper, paprika, garlic powder, onion powder and sumac. Saute onion, carrot and celery in the dutch oven, then brown each side of the chicken in there, stick the whole thing, covered, in a 375-degree oven for 90 minutes. |
| | |
| --- | --- |
| | On a recent trip to American Thrift, a wonder of a store in Passaic, New Jersey, I came across a hardback of Jennifer Felicia Abadi's Syrian-Jewish cookbook "A Fistful of Lentils" for $1.99. It is a wonder of a cookbook, and my daughter, Shayna, made these rolled date cookies — iras îb'ajweh — for Rosh Hashanah. They're so good — even without the called-for orange blossom water, which we did not happen to have lying around — that we plan to reprise them for our annual "open sukkah" party featuring "soups, snacks & sweets." |