News
NYC mayor urges Jewish New Yorkers to speak out in support of the police
At a Jewish Heritage Month event, Mayor Eric Adams said he's got Jews' backs amid rising antisemitism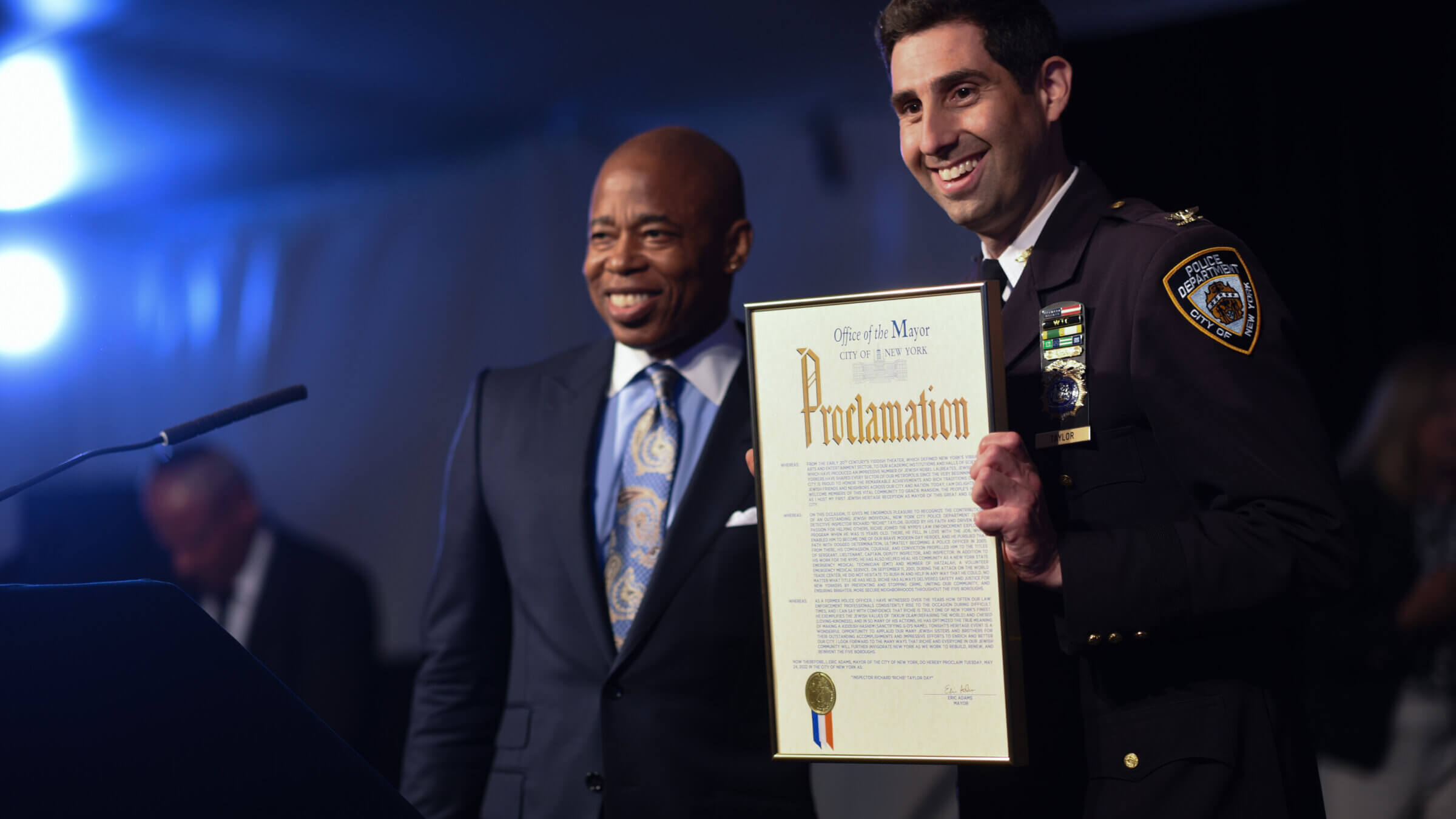 New York City Mayor Eric Adams reassured American Jews on Tuesday that he has their back as antisemitic incidents rise and gun violence continues to attract attention in the city. But he had one request: Speak out publicly and forcefully in support of police officers under attack.
"I need you to raise your voice," Adams urged the crowd of several hundred at a Jewish American Heritage Month reception in the garden of Gracie Mansion, the mayor's residence on the Upper East Side. "This community knows how important law enforcement is. It is time for us to go on a major public relations campaign and tell the entire city and country that we support our police, we want our police to do their job."
Trust in the police has fallen in recent years, especially in the wake of George Floyd's death at the hands of Minneapolis police officers in 2020, which made police violence, particularly against people of color, an issue of heightened national concern. Jewish New Yorkers have taken different sides on the topic. Progressive groups have argued that heavy policing would make Jews less safe, with some supporting the abolition of the police department, while Orthodox groups — whose communities have borne the brunt of antisemitic attacks — have called for an increased police presence to counter antisemitic violence.
"We are too silent on those who are watering the tree of public safety with their blood every day for us," said Adams, a former captain in the city's police department. "It is time for us, who sit in the shade of the freedom that they have given us, to raise our voice and say we need our police in our city and we stand with our police in our city."
Adams also offered words of comfort to Jews fearing for their safety. "I can't place my hands on each one of your shoulders, but I get it, I get it," he said. "I get it, that you're troubled about the antisemitism that is not only pervasive here in New York, but that's cascading across the entire globe."
The number of antisemitic incidents in New York increased by 24 percent last year, according to an annual report released by the Anti-Defamation League. The group tallied 416 incidents across the state, including 51 assaults against Jews, with a majority of the attacks — 34 — taking place in Brooklyn, which includes a significant Orthodox population. Police statistics showed there were 67 anti-Jewish incidents reported in the first three months of the year.
Describing New York City as the "Tel Aviv of America," Adams said he's committed to making Jews feel protected by empowering the police force. He pointed to the significant support he received from Orthodox voting blocs in last year's competitive Democratic primary for mayor. "You chose me as your mayor, I received the largest support from this community," he said. "So I'm not going to deny you. I'm not going to allow you to live in the betrayal we witness in this city."
At the event, the mayor presented a proclamation to honor Inspector Richie Taylor, the highest-ranking Orthodox Jew to serve in the city's police department, "on behalf of 8.8 million New Yorkers."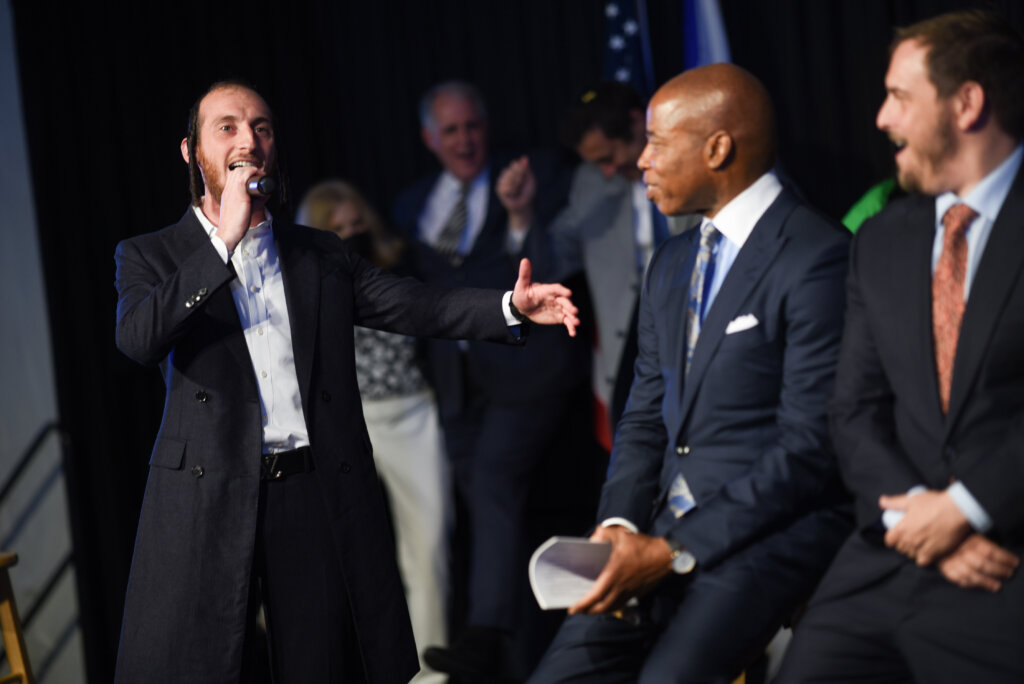 The Jewish Heritage celebration also featured a performance by Hasidic pop star Shulem Lemmer who wowed the crowd with his cover of Frank Sinatra's "New York" and Billy Joel's "Piano Man."
"I was ready for just about anything when I came into an Eric Adams party. But a Hasidic guy singing Billy Joel was not one of them," remarked City Councilman Lincoln Restler, who is Jewish.