News
Jewish Agency official says yearlong search for leader didn't undermine the prestige of the organization
'I like to think that the role will be worth the wait,' Dan Elbaum, head of the Jewish Agency in North America, said of Doron Almog's appointment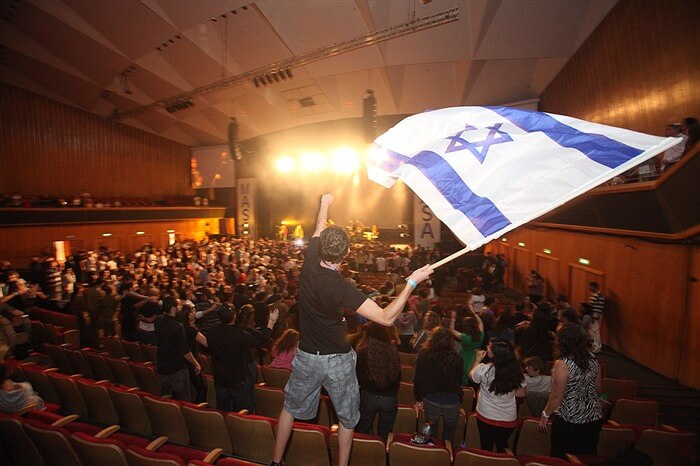 The prominence and relevancy of the Jewish Agency have not been affected by the chaotic yearlong search process that left the largest Jewish global nonprofit without a leader, the head of the Jewish Agency in North America maintained in an interview on Friday. 
The Jewish Agency's selection committee announced Thursday the nomination of Doron Almog, a former major general in the Israel Defense Forces, as its new executive chairperson. A Haaretz editorial suggested that the fact the position was left unfilled after Isaac Herzog became president of Israel last July "constitutes further proof of the superfluousness of this archaic organization." Almog's mission should be to "shut down the Jewish Agency, once and for all," the Haaretz editorial board opined. 
Dan Elbaum, head of the Jewish Agency in North America, said the process – which requires the approval of nine out of 10 votes from committee members, who represent major Jewish and Zionist groups – was set up "to engender a consensus candidate who would emerge as a unifying figure, someone who can speak with credibility for the Jewish world." 
With an annual budget of close to $400 million, the organization is devoted to promoting aliyah, connecting Israel with world Jewry and strengthening Jewish identity globally. The role of its executive chairperson has been compared in prestige to Israel's president.
Elbaum blamed the postponement of the vote on political polarization after several finalists, some recommended by the Israeli government, failed to muster enough votes.
"I like to think that the role will be worth the wait," he said of Almog's appointment, which has been highly praised by political figures in Israel and leaders of major Jewish American groups. "There was an urge to find, at the end of the day, a unifying figure and someone who would be seen as presumed to work with all types of communities across the world and all strains of Judaism," Elbaum said. "He embodies the best of Israeli society."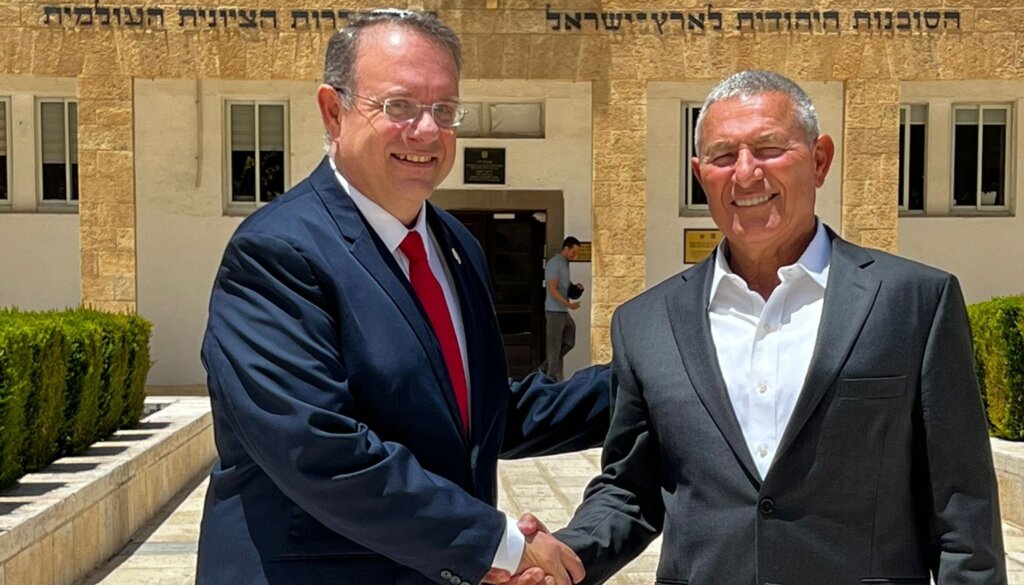 Elbaum pointed out that despite the absence of a leader, the Jewish Agency's work gained more relevance with the rescuing of 25,000 Jews from war-torn Ukraine in recent months and the emigration of 3,000 Jews from Ethiopia. 
According to Elbaum, in his first interview with the selection committee, Almog, who is 71, said connecting young American Jews to Israel was a priority for him. 
"There's no organization that's doing more and investing more in this area," Elbaum said. "From Masa, sending young Jews to Israel for long periods of time to our emissaries who are in all the different cities in America, and coming pretty soon to all of our summer camps and sleepaway camps, we are bringing Israel to American Jews." 
The Jewish Agency recently appointed Mark Wilf, the former chair of the Jewish Federations of North America, as chair of the organization's Board of Governors, which will approve Almog's nomination at its annual meeting in Jerusalem next month.