News
Jewish representation on the Supreme Court: A history
Jews were on the verge of occupying 4 of the court's 9 seats in 2016. With Breyer's retirement, Kagan will be the sole Jewish justice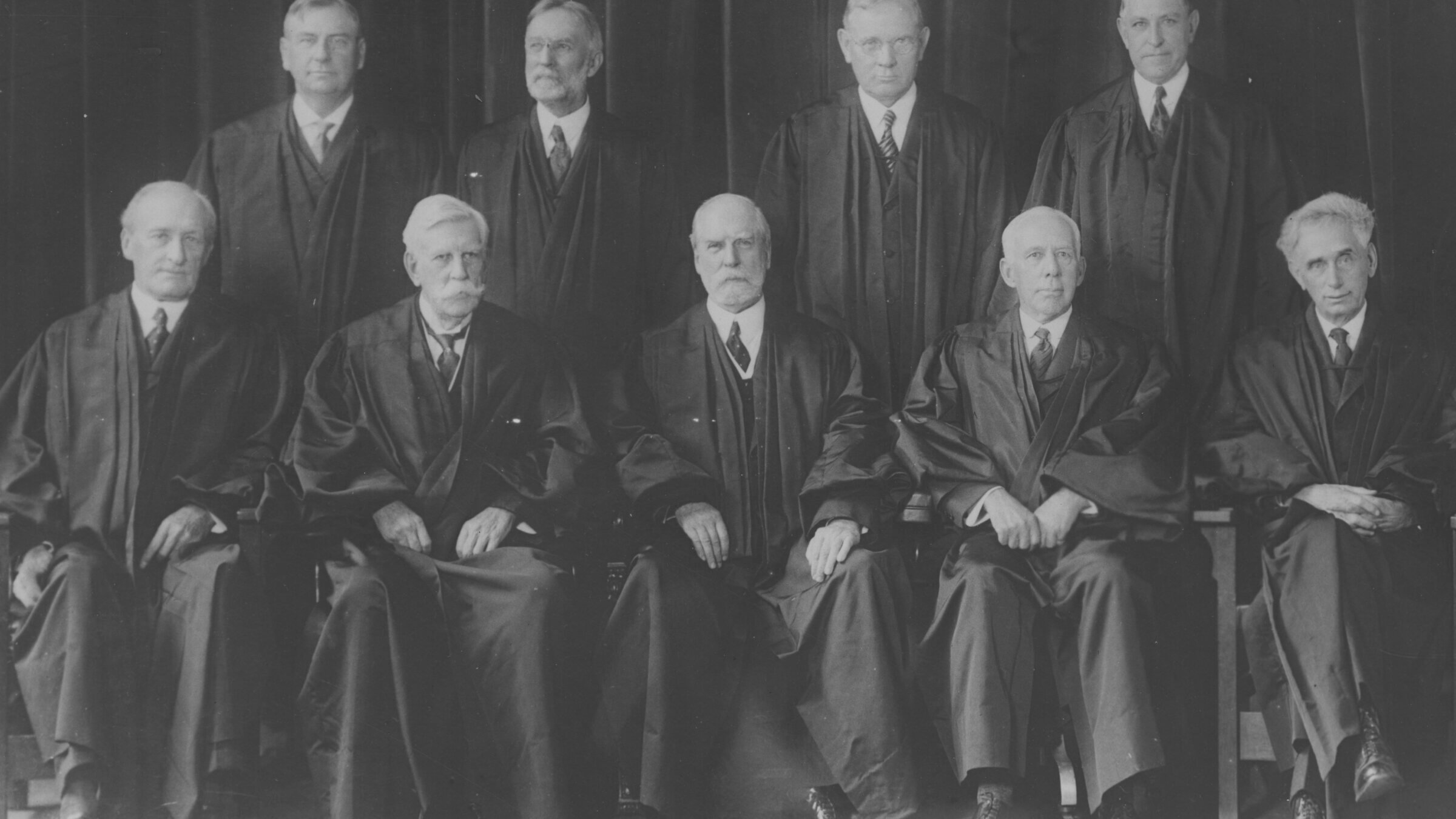 Just a few years ago, the Supreme Court was on the verge of becoming nearly half Jewish, with President Barack Obama's 2016 nomination of Merrick Garland set to increase the number of Jewish justices to four on the nine-person court.
Of course, then-Senate Majority Leader Mitch McConnell, R-Ky., refused to move on Obama's pick, denying Garland a seat. Garland wound up settling for the consolation prize of attorney general. Now, with the retirement of Justice Stephen Breyer following the 2020 death of Justice Ruth Bader Ginsburg, there will be only one Jewish justice remaining, Elena Kagan.
For much of the 20th century, there was a so-called "Jewish seat" on the court, and if you follow the lineage, Breyer occupied that spot on the bench for nearly three decades. President Bill Clinton nominated him to the court in 1994, a year after naming Ginsburg.
Breyer was "a little surprised" that his Judaism was a non-issue in his confirmation hearings, he told Abigail Pogrebin for her book, "Stars of David: Prominent Jews Talk About Being Jewish."
"And I would say that my parents would have been more surprised," he added. "… If you told my grandfather that there would be two Jews on the Supreme Court at the same time and nobody would make an issue of that, he would have found that to be impossible." 
Brandeis makes history
There were no Jewish Supreme Court justices until President Woodrow Wilson nominated Louis Brandeis to the bench in 1916. By then, Brandeis was already a well-known legal scholar called "the people's lawyer" for his antitrust work. His 1908 brief in defense of an Oregon law that limited women's workdays to 10 hours helped convince the normally pro-business and anti-labor court to unanimously uphold the law. It became known as the "Brandeis Brief."
Still, in contrast to Breyer's experience, Brandeis' nomination did cause quite a stir. Antisemitism was much more prevalent in the United States a century ago, and it no doubt played a factor in some senators' opposition to Brandeis, albeit in coded language.
"Some of those who showed the most marked symptoms of dissatisfaction," The New York Times reported when Brandeis was nominated, "indicated that they regarded him as practically a socialist."
"No one seemed to have expected the appointment, and, with few exceptions, all were disappointed," the newspaper added. One unnamed Republican senator called the selection "an astounding appointment."
Brandeis was the first justice to face confirmation hearings, and they lasted for four months, although he didn't testify. One of the most outspoken critics was former President William Howard Taft, whom Wilson had defeated in the 1912 presidential election.
Taft called Brandeis "a muckraker, an emotionalist for his own purposes, a socialist, prompted by jealousy, a hypocrite, a man who has certain high ideals in his imagination, but who is utterly unscrupulous, in method in reaching them, a man of infinite cunning … of great tenacity of purpose, and, in my judgment, of much power for evil." Later, Taft became chief justice on the court, serving with Brandeis. (Hey, no hard feelings, right?)
Another critic was A. Lawrence Lowell, the Harvard University President, who submitted a petition to the Senate, along with 54 other Bostonians, contending that Brandeis was unfit. They wrote that Brandeis lacked the "judicial temperament and capacity" needed of a Supreme Court justice. Lowell today is remembered for the antisemitic quotas he created at Harvard, capping the number of Jewish students.
Brandeis suspected his religion was a factor in his confirmation battle, writing in the third person, "The dominant reasons for the opposition to the confirmation of Mr. Brandeis are that he is considered a radical and is a Jew."
In the end, the Senate confirmed him on a 47-22 vote on a largely party-line tally. (By contrast, Wilson's previous Supreme Court nominee, James McReynolds, had sailed by on a 44-6 vote in 1914.)
Wilson's fellow Democrats voted in lockstep for Brandeis, with one exception. Meanwhile just three Republicans voted for him – "all of the radical Progressive faction," the Times reported. The minority report by Republicans on the Senate Judiciary Committee seethed:
"Never before in the history of the country has a man been appointed a justice of the Supreme Court of the United States whose honesty and integrity were seriously brought into question. It must be evident to any thinking and unbiased mind that this appointment has resulted from something other than the qualifications and fitness of the appointee for the office."
The "Jewish seat"
In 1932, President Herbert Hoover named the second Jewish justice – Benjamin N. Cardozo, the chief judge of the New York Court of Appeals. For most of the 1930s, the Supreme Court had two Jewish justices. Both got the antisemitic cold shoulder from Justice McReynolds, who refused to speak to either one of them. After Cardozo died in 1938, President Franklin D. Roosevelt replaced him with Harvard law professor Felix Frankfurter.
"Frankfurter is a Jew, but the President is not the sort of man to give in to the ignorant brutality of anti-Semitism," the Boston Globe reported in a story about Frankfurter emerging as the leading candidate for the opening. "True, also, his appointment would make a propagandist's field day for the more unscrupulous anti-New Dealers."
Brandeis retired in 1939, paving the way for Frankfurter to occupy what became the "Jewish seat." When Frankfurter retired in 1962, President John F. Kennedy named his Jewish secretary of labor, Arthur Goldberg, to succeed him. Anthony Lewis, who covered the Supreme court for The New York Times, wrote that some thought the move was made to replace one Jewish justice with another.
"But in fact the President might have selected Mr. Goldberg to fill any vacancy, and some observers thought it would have been better to give him another so as to avoid the conception of a 'Jewish seat' on the court," Lewis wrote.
But by the time Goldberg stepped down just three years later – at President Lyndon Johnson's prodding to become the U.S. representative to the United Nations in 1965 – the Times was already referring to the "tradition of a 'Jewish seat' on the Supreme Court." And true to that tradition, LBJ nominated Jewish lawyer Abe Fortas, a confidant of the president and a longtime D.C. insider, to replace Goldberg.
Fortas' tenure also proved short-lived. He resigned in 1969 after Life magazine reported that a foundation controlled by Louis E. Wolfson, who was under investigation for violating securities laws, had paid the justice a $20,000 fee in 1966. Fortas returned the payment after Wilson was indicted.
Fortas' resignation gave President Richard Nixon a chance to fill the vacancy, and that signaled the end of the Jewish seat for a while. After the Senate rejected his first two nominees for the seat, Nixon settled on Harry Blackmun, and for the next 24 years there were no Jewish justices. That changed when Clinton named RBG to the court in 1993, but the "Jewish seat" wasn't reclaimed until the next year, when Breyer replaced Blackmun.
With Breyer's retirement, that Jewish seat is again no more, although the court still has Jewish representation in Kagan.
RBG overcomes sexism from a Jewish justice
Jewish justices were trailblazers for much of the 20th century, and Frankfurter was the first justice to hire an Asian-American clerk, back in 1948. But there were limits to his open-mindedness.
In 1960, a Harvard Law School dean, Albert Sachs, recommended Ginsburg as a law clerk to Frankfurter – but the justice said he wasn't ready to hire a woman.
One of Frankfurter's law clerks at the time, Paul Bender, had been Ginsburg's classmate at James Madison High School in Brooklyn. He told the New York Post in 2020 that Frankfurter's clerks all praised Ginsburg as an excellent pick.
"I'm not going to take her. I couldn't have a woman working for me." Frankfurter told them, Bender recalled. Frankfurter said he was worried that as a mother of young children she wouldn't be able to put in the work needed for the job.
"His views on women were very outdated," Bender told the newspaper. "She would have had a tremendous influence on him."