News
What to expect from an emerging Iran nuclear deal
A united Israeli front against an agreement is likely to draw opposition from mainstream Jewish groups but unlikely to trigger much blowback among Democrats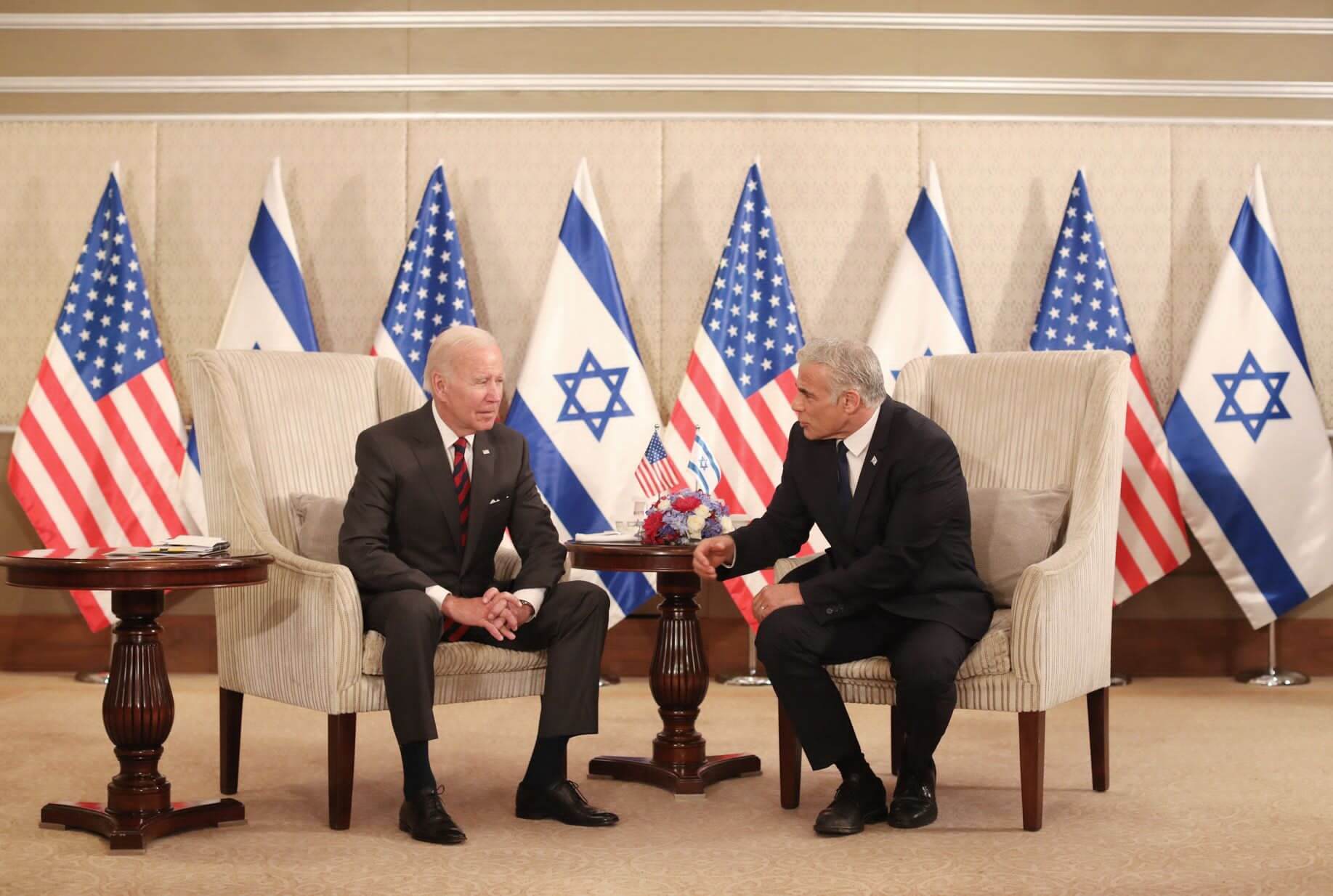 Israel stepped up efforts over the weekend to influence a looming nuclear deal with Iran, while demonstrating a united front – though with varied tactics – against the terms in the deal's current form. The Biden administration is seeking to assuage such concerns as hurdles remain.
A united front, divided on strategy
Israeli Prime Minister Yair Lapid is reportedly in talks with the White House about arranging a phone call with President Joe Biden and a possible meeting on the sidelines of the United Nations General Assembly in New York later this month. Israel's Mossad chief, David Barnea, is expected to meet with administration officials and brief members of Congress on a visit to Washington next week after harshly criticizing the American concessions as a "strategic disaster."
Former Prime Minister Benjamin Netanyahu – whose party is leading in the polls in the upcoming November elections – launched a public campaign against what he described as a missed opportunity on Lapid's part to publicly sound the alarm ahead of time and to persuade U.S. public opinion against the deal.
The two leaders traded barbs on Sunday, accusing one another of abandoning the fight against Iran, ahead of a scheduled meeting on Monday. Netanyahu mentioned his 2015 address to Congress, which led to greater opposition among Democrats and was followed by the U.S. withdrawal from the deal in 2018. "To this day, we are paying for the damage caused by Netanyahu's speech in Congress," Lapid hit back, referencing the fallout with the Obama administration and risking support for Israel among U.S. Democrats.
What role will Congress play?
Republicans and a number of Democratic House members have called for a congressional review of any agreement. A White House official said on Friday that the administration is "fully prepared to advocate for it publicly, brief the Hill, experts and stakeholders, and coordinate with allies and partners" in the wake of a return to the 2015 deal, also known as the Joint Comprehensive Plan of Action (JCPOA).
The American Israel Public Affairs Committee has already sprung into action to lobby members of Congress in speaking out against the deal, sending Hill staffers a detailed memo in opposition to the deal.
But an AIPAC official declined to say whether the powerful pro-Israel lobby — which has changed its strategy this year to intervene in Democratic primaries against progressive Democrats who criticized Israel — will follow Netanyahu's lead with massive spending against the deal. In 2015, AIPAC spent nearly $30 million in an effort to defeat the nuclear deal. Congress rejected the deal — in the House by a 269-162 margin and in the Senate by a 56-42 majority — but it wasn't enough to override a promised veto by former President Barack Obama.
"Congress must review the deal including all side agreements, assess the implications for America and Israel, and vote on this important national security question," AIPAC's spokesperson Marshall Wittmann told the Forward.
Dylan Williams, J Street's senior vice president, said the liberal Jewish group has ramped up its efforts to rally support for the deal, in particular among members who weren't on the Hill in 2015. "Deal opponents fueled by Trumpist dogma and a 'facts-don't-matter' approach are going to use every tool they can to try to obstruct reimplementation of any agreement," he warned.
Will American Jews speak out?
A survey conducted by the Jewish Journal in July 2015 showed that 49% of American Jews supported the nuclear deal with Iran while 31% were opposed.
An anticipated public battle this year, just months ahead of the midterm elections, is expected to be less intense than in 2015 and is unlikely to trigger too much blowback among Democrats. As a presidential candidate and since he got elected, Biden has been clear about his intentions to return as an active partner to the nuclear deal.
A poll of 800 registered Jewish voters conducted by the Jewish Electorate Institute in April showed that 68% support restoring the 2015 deal.
Mainstream Jewish groups have so far refrained from publicly commenting on the recent developments. But that may change in the wake of growing opposition. Israel generally sets the tone for much of the American Jewish establishment on these issues.
Rep. Ted Deutch, a prominent Jewish Democrat from South Florida and one of 25 Democrats who voted against the JCPOA, is expected to retire next month to head the American Jewish Committee, the oldest Jewish advocacy group in the U.S., which opposed the deal. Deutch has close ties with Israel's interim prime minister.
Jason Isaacson, AJC's chief policy and political affairs officer in Washington, told the Forward that his group has been following the news "closely, and have been engaged with a broad range of U.S., Middle East, European and other officials and analysts from the onset of negotiations" last year. "If and when an accord is concluded, we intend to study it carefully and consult with our own and affected governments before issuing a detailed response — a process we followed in 2015," he said.
Eight House members who opposed the deal in 2015, including some of the more vocal opponents of the New York delegation, Reps. Nita Lowey and Eliot Engel, are no longer in Congress. Charles Schumer, the senior senator from New York who was among four senators to defy the Obama administration, will likely take a more cautious approach as Senate majority leader.