Opinion
What will it take for Orthodox Judaism to hold sexual abusers accountable?
As other denominations attempt to address institutional sexual misconduct, Orthodox leadership remains notably absent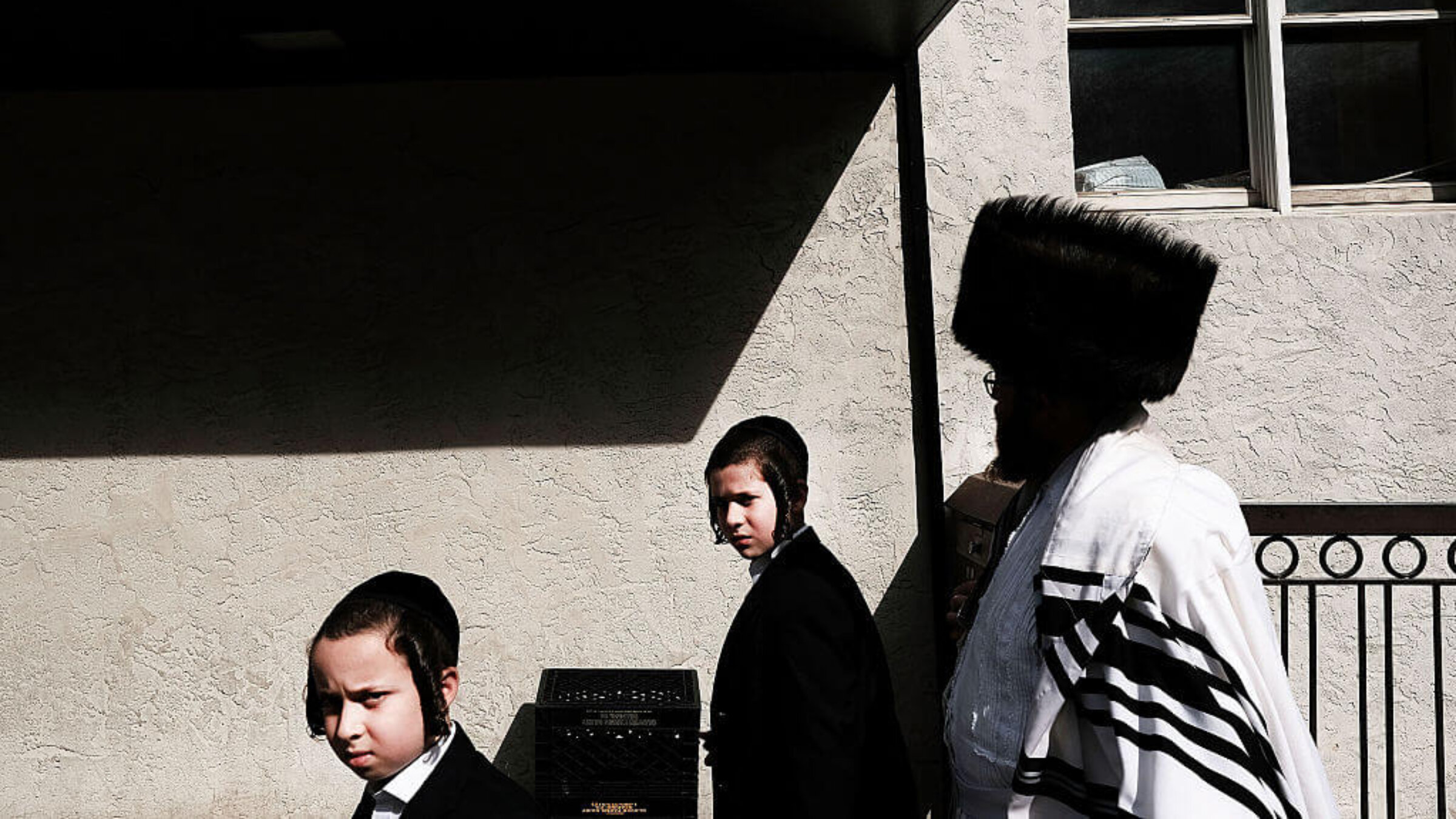 I'm a survivor of abuse in the Haredi community and the director of a survivor advocacy organization. Seeing the results of investigations taking place in various religious denominations feels a lot like being an "older single" at a wedding. You sit there wondering if it will ever happen for you while well-meaning friends and relatives assure you that it will, with pitying looks in their eyes. 
With the release of a 288-page report of the investigation by the Southern Baptist Convention into its mishandling of sexual abuse cases, I am once again left feeling frustrated. While more and more denominations are conducting investigations —notably Reform and Conservative Judaism—Orthodox Judaism continues to actively resist accountability. 
Following the 2018 release of the Pennsylvania grand jury report on sexual abuse in the Catholic Church, then-New York Attorney General Barbara D. Underwood launched an investigation into institutional responses to sexual abuse. I was attending a marketing conference when the news investigation was announced and I ran into a bathroom crying with relief. I'd been hoping for something like that to happen in New York so the extent of the problem of sexual abuse coverup in the Orthodox community could be revealed. What I didn't know at the time was that the attorney general's investigation was solely into the Catholic Church. Three years in, that investigation has gone nowhere.  
Over the years there have been several attempts to study the prevalence and extent of the problem of sexual abuse in the Orthodox community, but such efforts have been resisted both by leadership and by community members terrified of the consequences of speaking about their experiences, even anonymously. 
Part of the problem is certainly the fact that Orthodoxy is much more decentralized than Southern Baptism, or even Reform or Conservative Judaism. That becomes even more true on the religiously rightward end of the Orthodox spectrum, where there are only loose central institutional coalitions like Agudath Israel. However, even within the centralized institutions of Modern Orthodoxy, we see this resistance. 
In 2000, following numerous accusations of child sexual abuse against former National Council of Synagogue Youth leader Rabbi Baruch Lanner, the Orthodox Union released a partial report of an investigation conducted about the case. The OU had received a steady stream of complaints over the years about Lanner and had continued to allow him to retain his position at NCSY, and continue working with children.  The portion of the report that was released failed to mention any of the names of the people responsible for the coverup in the Lanner case, but conceded that "profound errors in judgment were made."
To date, the OU has yet to release the full report. 
Agudath Israel and the Orthodox Union could, if they wanted to, conduct investigations into their own organizations and the organizations in their respective networks to examine how they've responded to institutional coverups of sexual abuse. That would first require Agudath Israel to change its policy, which acknowledges that Jewish law requires reporting of abuse but suggests that individuals who learn of such abuse consult with experts on Jewish law who have experience with abuse rather than rely on their own judgment before making any report to the police. It would require that in the aftermath of one of the most devastating sexual abuse scandals in the history of Orthodoxy, the mainstream rabbinic response wasn't recommending that victims go to rabbinic courts for justice instead of the police.
So here I am reading about the Southern Baptist Convention's investigation, and the announced release of a list of hundreds of known abusers within the SBC, wondering when it will happen for us—when will Orthodoxy finally have its reckoning. 
At ZA'AKAH, an organization dedicated to advocating for survivors of sexual abuse in the Orthodox community, of which I am the director, we receive dozens of contacts a month from survivors in need of assistance, most of whom fear the consequences of even disclosing the abuse they've suffered to the people around them, let alone reporting to the authorities. Among the survivors we work with who have pursued cases, many still face extreme backlash. And lest anyone think this is an exclusively Haredi problem, many of the survivors we work with are from mainstream Modern Orthodox communities and have experienced similar retaliation.
The problem in our community is systemic and it deserves to be investigated, but given the level of complicity of Orthodox leadership in the problem, it's unlikely to happen anytime soon. Frankly, we as Orthodox Jews should be ashamed of ourselves for how we've handled sexual abuse, and how we continue to deny survivors the resources they need to feel comfortable reporting in our communities. We should be ashamed that we're so afraid of the truth getting out about the decades of coverup that we're complicit in that we won't even investigate it to realize the extent of the problem. 
We consider ourselves a light unto the nations, and Orthodoxy, in particular, considers itself the most authentic form of Judaism. But if Reform and Conservative branches are investigating themselves, and the Southern Baptist convention is releasing a report into their own malfeasance, along with a list of known perpetrators within their ranks, and we're sitting here doing less than nothing, what right do we have to call ourselves moral?
Correction: The original version of this article mischaracterized  Agudath Israel's policy on reporting abuse. The organization does not require survivors to ask permission of rabbis before reporting to the police. It does suggest that those who learn of such abuse consult with someone knowledgeable about Jewish law and expert in abuse before reporting rather than rely on their own judgment. 
To contact the author, email [email protected]