Mahmoud Abbas' comments about the Holocaust are abhorrent. Here's what we should learn from them
Abbas' accusation that Israel committed '50 Holocausts' is dangerous revisionist history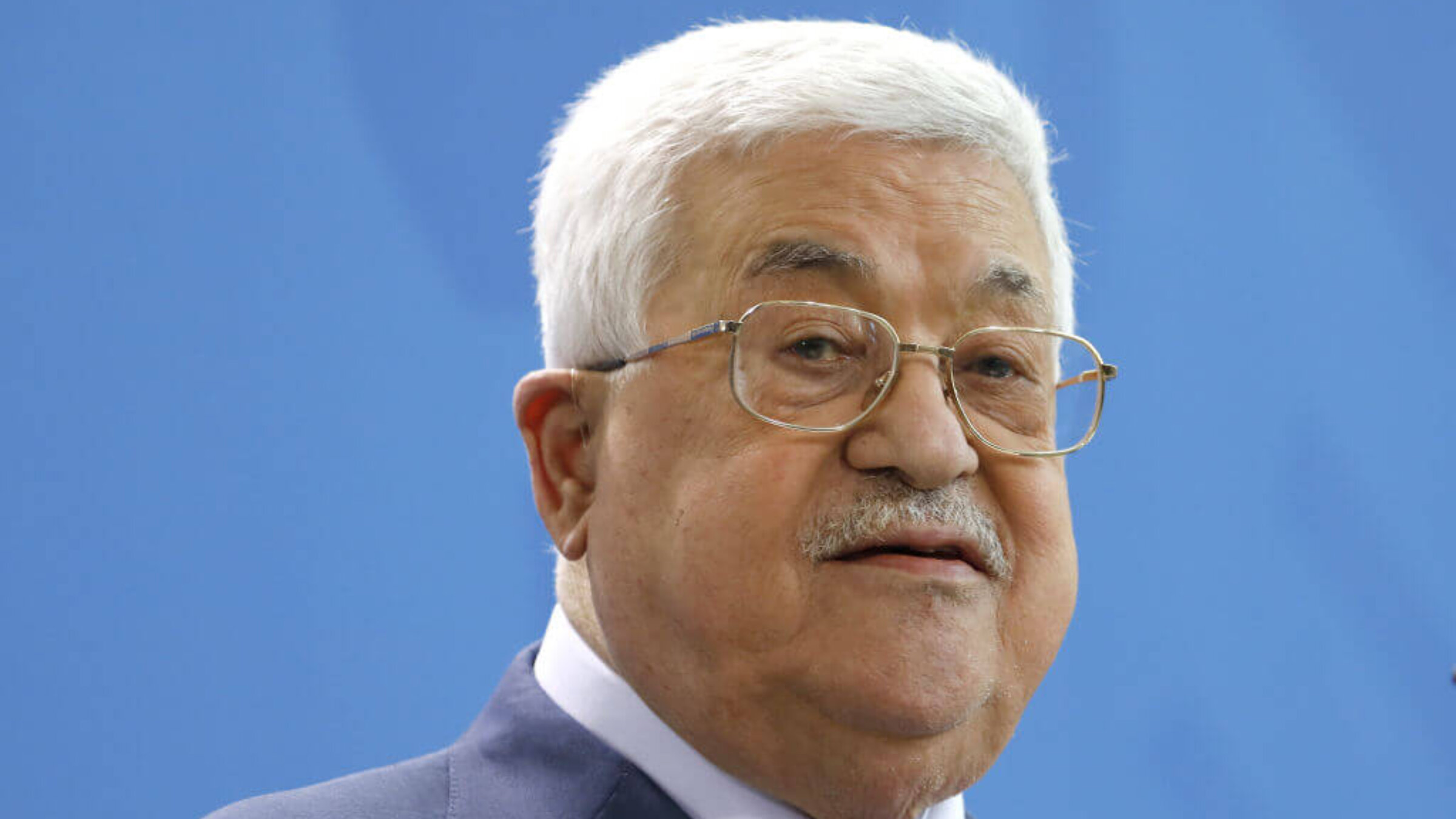 Mahmoud Abbas' recent comments made in Germany that Israel had committed "50 Holocausts" against the Palestinians seemed to shock the world, but they should not have been a surprise.
This is, after, all, the man who literally wrote his Ph.D. dissertation on Holocaust revisionism, arguing that Zionists had collaborated with the Nazis to exterminate their own people and that the number of Jewish victims was "less than one million."
Abbas also has a history of selectively tailoring his comments about the Holocaust to his audience. In 2014 on Yom Hashoah, Abbas called the Holocaust "the most heinous crime of the modern era," after a private meeting with Hamptons rabbi Marc Schneier, when barely a year prior, in an Arabic language interview with a Lebanese television station, he bragged that he could "write 70 more books" about the alleged alliance between Nazis and Zionists during World War II.
This type of doublespeak is not a thing of the past. During President Biden's July 15 visit to Bethlehem — a visit that received lots of media attention — Abbas said, "I extend my hand to the leaders of Israel to make peace." A month later, during Abbas' trip to Germany, he doubled down with his accusations of Israel perpetrating "50 Holocausts." 
The context of his comments in Germany is particularly upsetting, as they came after he was asked directly if he would apologize to both Germany and Israel for the massacre of Israeli athletes at the 1972 Munich Olympics by Palestinian terrorists. Abbas declined the opportunity to apologize, and instead launched into a tirade against Israel. Israeli Prime Minister Yair Lapid and German Chancellor Olaf Scholz (who visibly grimaced when Abbas spoke this fallacy) both condemned his comments as offensive and erroneous. 
Abbas' history of doublespeak does not lessen the abhorrence of his comments and the outrage expressed by many Israeli and Jewish figures is genuine. But it would also be wise to take this opportunity to repair the historical revisionism in our own midst. 
The process of Israel becoming a Jewish state and fulfilling the Jewish people's longing to return to their historical homeland is one of the greatest stories of the 20th century, ending thousands of years of exile and the vulnerable statelessness of the Jewish people. It also involved the violent mass displacement of Palestinians. 
There are zero comparisons to be made between the Nakba (the Arabic term meaning "catastrophe," which refers to the Palestinian displacement in 1948) and the Holocaust, as the Holocaust was a singularly evil and devastating event. But just as any Palestinian leader calling for a two-state solution must be able to acknowledge the horrific nature of the Holocaust, so too is recognition of the painful history of how Israel was created an essential step to achieving peace.
Official recognition of this reality, and an open discussion of the darker aspects of Israel's birth, are increasingly under attack by the Israeli government. In 2011, the Knesset passed the "Nakba Law," which said any state-funded institution that commemorates Nakba Day on Israeli Independence Day could lose its financial support. This legislation directly targeted left-wing NGOs like Zochrot (Hebrew for "remember") which aims to promote awareness of the Nakba in the belief that remembering history is essential in order to ultimately end the conflict. 
The mayor of Haifa canceled a film festival organized by Zochrot on the basis of the Nakba Law in 2015. Tel Aviv University banned a lecture on campus marking Nakba Day in 2019, citing the same law. And while enforcement of the law has been somewhat uneven, it has had a chilling effect on freedom of expression in Israel. 
I'm not holding my breath for Mahmoud Abbas to get his story straight about the Holocaust, nor do I think he should be given a pass for his morally repugnant comments.
I do believe, however, that Israel, as the party with the greater power in this highly inequitable conflict, holds the greater responsibility to acknowledge its mistakes on the path to nationhood. Only then will there be a true chance at peace.