We fought Harvard's Jewish quotas. Here's why we support the university in today's SCOTUS fight
Harvard's current admissions practices are completely different from the methods they once used to discriminate against Jews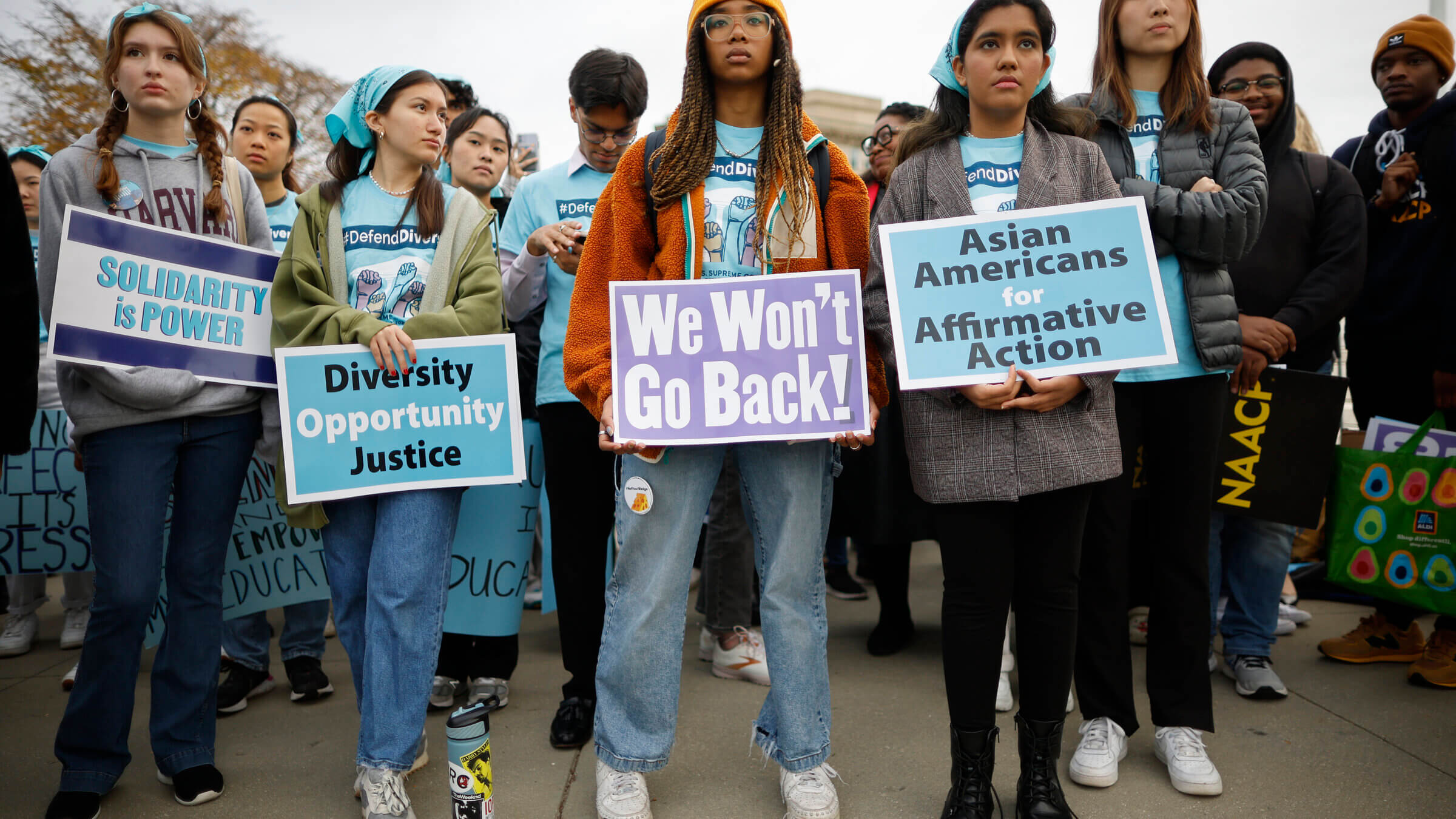 As an organization that forcefully objected to anti-Jewish quotas at institutions of higher learning as long ago as the 1920s and 1930s, the Anti-Defamation League has an important perspective on affirmative action and its use in schools today.
When the Supreme Court took up the question of whether universities may consider race as a factor in college admissions, we carefully and thoroughly reviewed the facts. The group behind the present challenge, Students for Fair Admissions, claims that Harvard puts too much weight on race as a factor for admissions, engaging in inappropriate racial balancing and thereby penalizing Asian American applicants. 
After our review, we ultimately filed an amicus brief in support of Harvard. Unlike in the 1920s and 1930s, when quotas were first imposed that intentionally excluded Jews from Ivy League schools, this time we found that the university is in the right.
In our amicus brief, we outlined for the court how decades ago, Harvard intentionally discriminated against Jewish applicants "by design and through quotas." The ceiling on Jewish enrollment that Harvard implemented, effectively an anti-Jewish quota, remained in place for decades.  The number of Jewish students enrolled did not rise significantly until the early 1950s.
ADL forcefully objected to Harvard's discriminatory policies at the time. But Harvard's current admissions practices are completely different from the methods they once used. 
When this case was tried in the lower courts, the judge examined Harvard's current approach very carefully and concluded in a thorough and persuasive opinion that the university had no intention to discriminate and was in fact not discriminating against applicants on the basis of race, a decision that was affirmed by the U.S. Court of Appeals for the First Circuit. 
Consistent with U.S. law, ADL's policy supports the consideration of race as one of many factors in a holistic consideration of candidates for admission. Our real-world, front-line experience on college campuses through our Hate/Uncycled program and other campus initiatives has taught us that diversity in higher education reduces prejudice, and better prepares students to live in a just and inclusive society. 
Harvard's work to achieve this objective, consistent with Supreme Court precedent, is also in line with our efforts to support diversity, equity and inclusion on campus and elsewhere.
Those who suggest or imply that race-conscious admissions practices are akin to the odious practices that were rampant at Harvard and other institutions of higher learning a century ago trivialize the tremendous hate, bigotry and antisemitism faced by many Americans, including American Jews, in the 1920s and 1930s. Today, Harvard is not imposing quotas, assigning people to categories based on their race, or using race as a determinative factor in admissions decisions. The comparison simply does not hold water.
It's important to note that the leading Asian American and Pacific Islander advocacy groups have also come out on the same side as ADL in supporting Harvard.  
The Asian American Legal Defense Fund, speaking for 121 Asian groups and educators supporting Harvard, asserted that "the meritless arguments by SFFA harmfully reinforce the 'model minority myth' of Asian Americans as more successful than other communities of color. This only serves to pit our communities against each other to the express benefit of white students." In their brief, they also point out that "individualized admissions policies mitigate the fallacy of consolidating all Asian Americans into one 'Asian' category," and point out that Asian Americans also benefit "from the diverse campuses" that policies like Harvard's promote.
As an organization dedicated for over a century to fighting antisemitism, ADL is well aware of Harvard's troubled history. But they have completely reversed course and deserve credit for implementing an admissions policy that is both fair and legally sound.
To contact the author, email [email protected].