Was I wrong about antisemitism?
After two antisemitic shootings in Los Angeles, time to rethink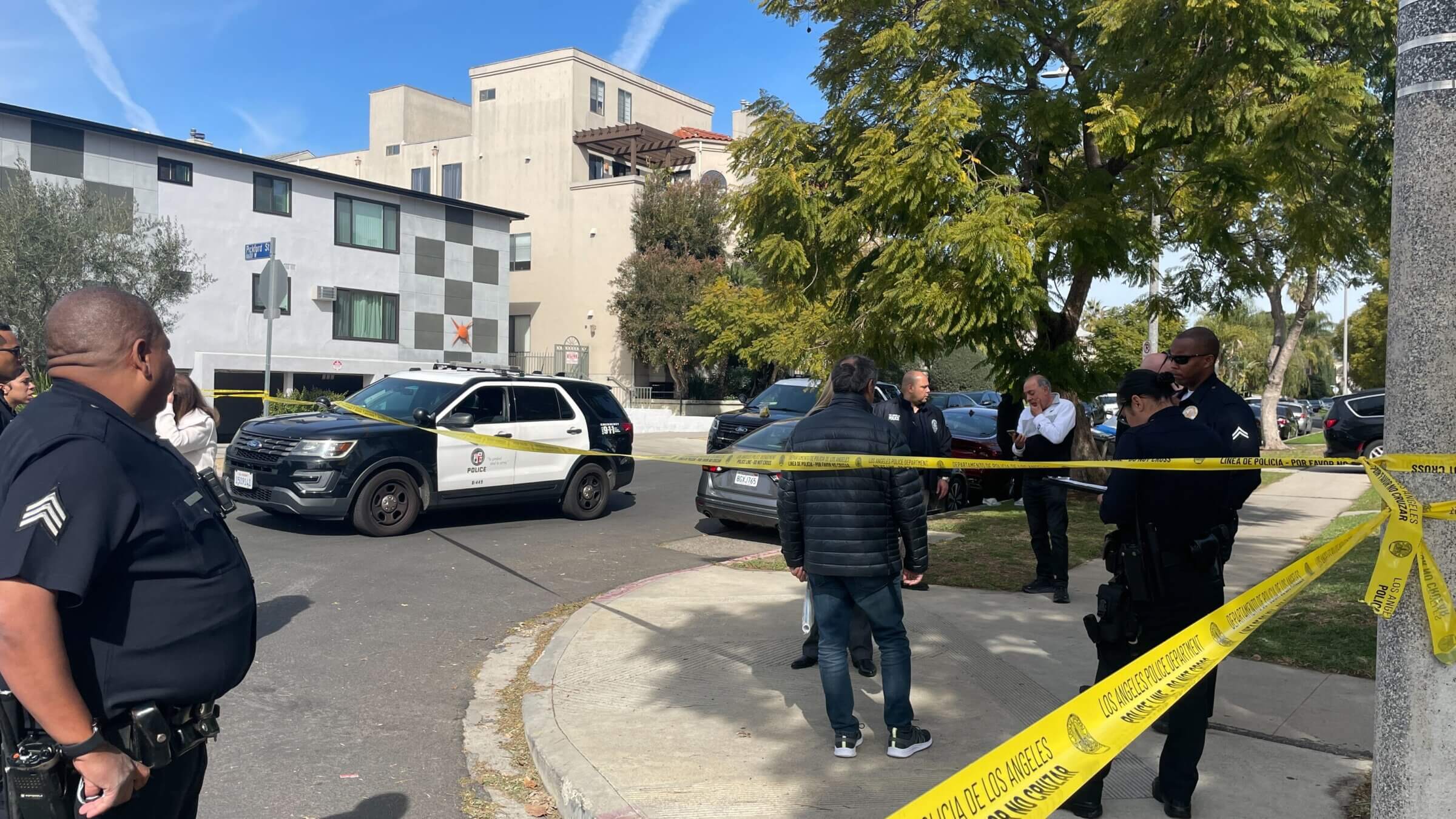 I was in the green room, about to speak to an audience of some 200 people about antisemitism, when the news made a fool out of me.
I opened my email app and read that police had caught the gunman who shot two Jewish men as they were leaving their synagogues in Los Angeles' Pico-Robertson neighborhood.
I was about to go on stage and present a cool, objective argument against the overhyping of antisemitism in American Jewish life. But the breaking news made me want to rip up my remarks.
What I had planned to say was a version of what I've written on this site over the past several months: While the increase in violent antisemitic attacks over the past five years is worrisome, American Jews needn't panic. We are embraced by the larger society; government and law enforcement stands by our side; and physical attacks, while traumatizing, are rare.
All of that I could support with evidence. But what I couldn't do, given the news, was say any of it with a straight face.
The Forward broke the news of the shootings on Feb. 15 and 16. A day later, police took 28-year-old Jaime Thanh Tran into custody. In 2022, Tran had dropped out of UCLA School of Dentistry and had sent numerous hateful texts to a former classmate, including, "Kill yourself you Jew" and "Someone is going to kill you, Jew."
He focused his hate on Persian Jews, sending a mass email that called them "primitive" and "ugly."
On Feb. 15, Tran searched Yelp for kosher stores, then headed to the heavily Orthodox neighborhood of Pico-Robertson. That afternoon, he shot a 47-year-old Persian Jewish man who was leaving a prayer service wearing a kippah (Tran told police he was looking for Jews with "head gear").
The next morning, he shot Guy Taieb, 73, an Orthodox French Moroccan Jew, as he left morning services.
"He was looking for Jewish people for sure," Taieb told the Forward's Louis Keene.
NEW: Guy Taiem emigrated from France 15 years ago because of growing problems for Jewish people there.

On Thursday, those problems found him in Los Angeles, when Taiem was shot walking home from morning prayer services.

His story, and how he's doing:https://t.co/940IC6POaU

— Louis Keene (@thislouis) February 17, 2023
In my speech, I was going to point out that violent attacks are rare — and they are. But when they happen, twice, in the same neighborhood, it sure doesn't feel that way.
I also underestimated how much real-world damage even one piece of antisemitic propaganda can cause.
I had planned to criticize what I saw as the massive overreaction to fliers put out by an antisemitic group calling itself the "Goyim Defense League," which the Anti-Defamation League assesses as having no more than a few dozen active members.
To quote myself: "The coverage these bigots receive is far out of proportion to their size, but the fear that coverage engenders is real."
But it turns out that the shooter was among their readers. He had sent an email to classmates saying "Persian/Iranian Jews of the Class of 2020 made up a fake, b.s. disease," and included images from a Goyim Defense League flier accusing Jews of creating COVID-19.
I underestimated how much damage even one piece of antisemitic propaganda can do.
I underestimated the gnawing fear that comes from living in a particularly Jewish neighborhood, whether Crown Heights or Pico-Robertson, which presents a far easier target for antisemites.
I also underestimated the way non-Ashkenzi Jews can feel especially vulnerable: targeted by an America that still judges people by skin tone, and too often marginalized in their own faith community.
On Twitter, Keene pointed out that, at a Feb. 21 community gathering in the wake of the attacks, none of the three Jewish communal speakers who addressed the 400 attendees was a member of LA's Iranian Jewish community.
"Goodness I wish that didn't surprise me so much," tweeted Rachel Sumekh, the Persian Jewish founder of Swipe Out Hunger. "Experiencing racism, erasure and microaggressions have become norms for Persian Jews in the greater Jewish community and the community is not even trying to address it. But please, tell us how you love our crispy rice."
The LA attack, like every attack, act of vandalism or nasty celebrity tweet, forced me to ask myself whether I'm being naive, whether I'm the frog placed in cold water who doesn't realize the water is being slowly raised to a boil.
"You're the frog," a man in the back of the ballroom said back at me.
And yet, at the same Feb. 21 communal event, the Chief of Police, LA County Sheriff, a City Council Representative and even the mayor of Los Angeles all came to express solidarity and make concrete proposals for how to make the Jewish community safer.
Bass called for more police patrols in Jewish neighborhoods and more Jewish police, and received, according to Keene, the biggest applause of the evening.
Mayor Bass leaves Jewish Federation event to a standing ovation. pic.twitter.com/VE6C3RnuDM

— Louis Keene (@thislouis) February 21, 2023
Of course, that meeting with city leaders happened after my speech. The statistics still support my arguments, and we can take solace in the fact that we are far from alone in the fight.  Though when violent attacks on Jews hit so close to home, it certainly doesn't feel that way.