Brave Jewish women inspired me to start the 9-5 movement
Before working women's activism was a movement, Yiddish-speaking women led the charge for worker's rights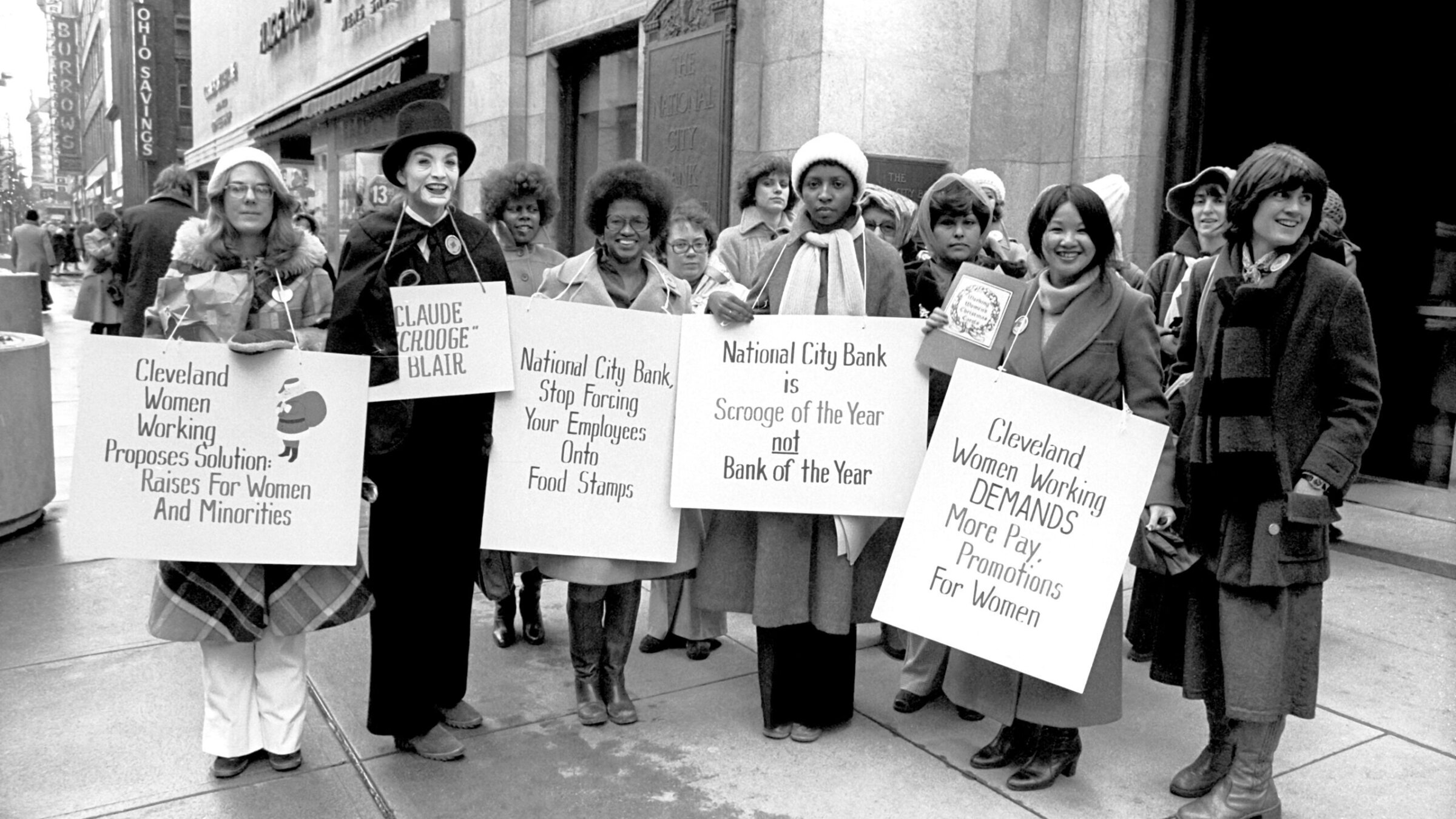 When my grandfather arrived in New York as a young yeshiva student fleeing the czarist draft, he soon found himself in Union Square, listening to a tiny redheaded firebrand. Standing on a soapbox, she spoke passionately about the struggles of women in the garment industry.
"What the woman who labors wants is the right to live, not simply exist," Rose Schneiderman famously proclaimed. "The worker must have bread, but she must have roses, too."
My grandfather's stories about Rose Schneiderman inspired me to help organize the 9 to 5 movement of women office workers 50 years ago, which turned working women's activism into workplace and policy improvements.
Today, a new wave of labor organizing is in full swing, and women's labor history is moving forward in exciting ways. Remembering the past and drawing strength from those who came before can help propel today's activists, just as it helped me.
In 1972, time for a new uprising 
 In 1909, the garment women — many of them Yiddish-speaking teenagers — went on strike, joining what was dubbed the Uprising of the 20,000. The Forward ran a front-page headline about the "general strike of ladies' waistmakers." The women's bold activism won better wages and hours and galvanized the labor movement.
But the struggle was far from over. On March 25, 1911, the Triangle Shirtwaist Fire on the Lower East Side of New York claimed the lives of 146 workers. The fire doors in the factory had been locked to prevent workers from stealing. My grandfather likely read the Forward headline: "The Morgue Is Full of Our Victims."
"It is up to the working people to save themselves," Schneiderman said at a memorial gathering for the victims. "And the only way is through a strong working-class movement." In the wake of the fire, the union demanded protective regulations that saved lives.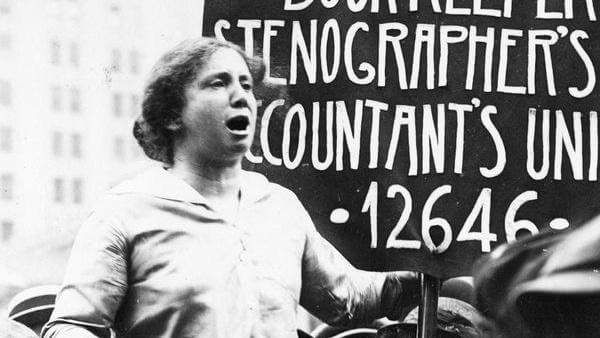 My grandfather's stories took root inside me. In 1972, as a clerk-typist at a Boston-area university, I joined a group of women sitting in a circle talking about our jobs.  We talked about low pay, unequal pay, training men to be our own supervisors, and having to do favors — all kinds of favors — for our bosses.
It began to dawn on us that we had our finger on the pulse of something very powerful. One working woman in three was an office worker, and discontent inside the typing pool was rising. It was time for an uprising of our own.
We called our movement "9 to 5," after the hours of the working day.  In an echo of the garment workers' cry for "Bread and Roses," our slogan was "Raises and Roses."
As I describe in my book, Working 9 to 5, we campaigned for rights and respect, took on the corporate titans and won millions of dollars in back pay and raises for women and people of color. And we made countless bosses get their own coffee.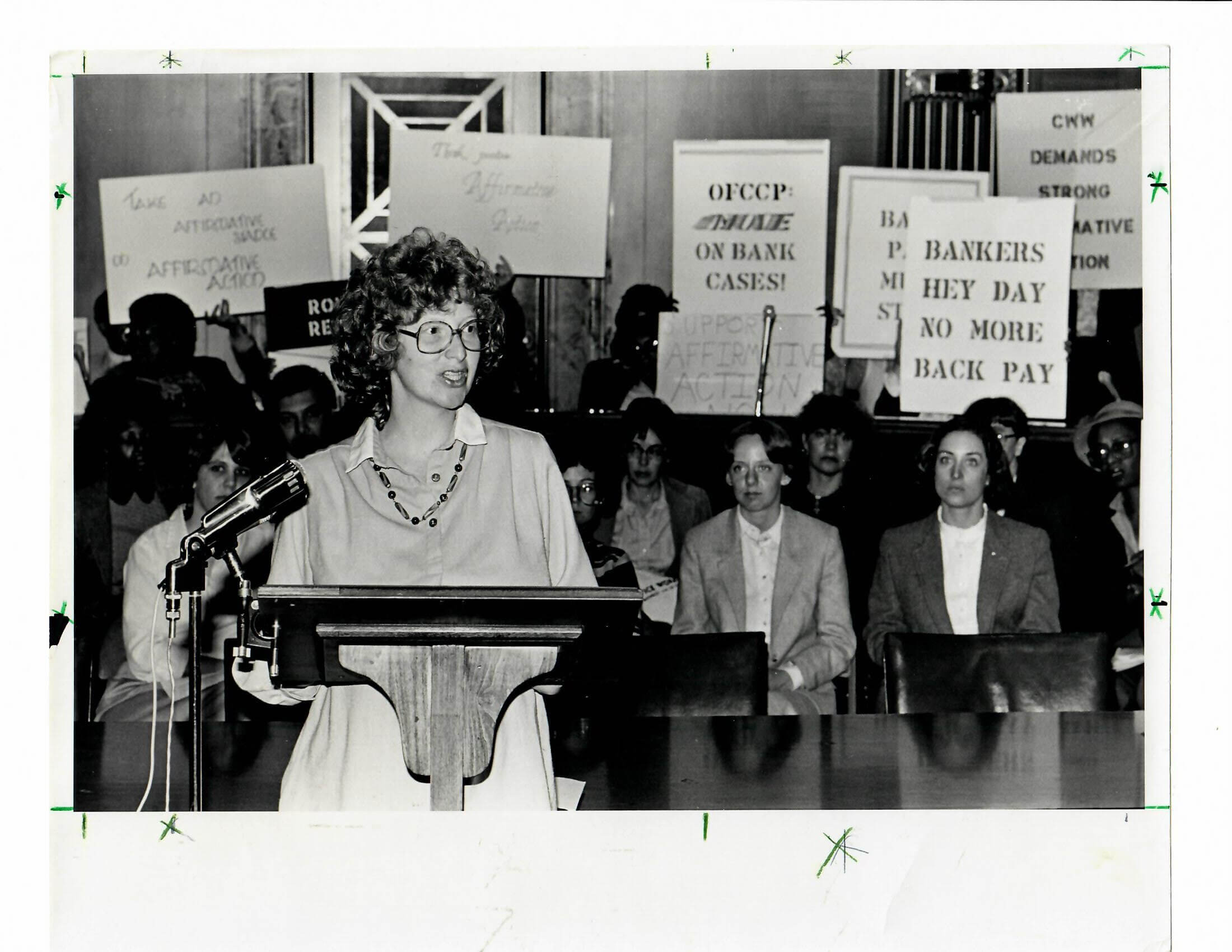 Expanding nationwide and uniting women across race, class and age, we formed a women-led union affiliated with the Service Employees International Union.
The hit movie and Dolly Parton song
Our work inspired the 1980 Hollywood blockbuster film 9 to 5, in which three women kidnap their boss and end up running the company better than he ever did.  Dolly Parton's enduring anthem, "Working 9 to 5," which she composed for the film, said it all: "The tide's gonna turn," Dolly promised, "and it's all gonna roll your way."
We won a lot. Today, pregnancy discrimination is illegal. Sexual harassment is illegal. We don't have "help wanted male" and "help wanted female" ads in the newspapers anymore. Managerial jobs are increasingly open to college-educated women.
But the struggle is far from over. Low-paying, dead-end jobs persist, and women and people of color are most likely to remain stuck in them. In the gig economy, some people work two or three jobs to make ends meet. Fewer workers have benefits, pensions, paid vacation, paid sick time or regular schedules. Computerized monitoring and a relentless pace of work make many workers miserable.
The good news is that support for unions today is at its highest level in two generations. Workers are rising up on a scale not seen in decades — retail workers, baristas, fast food workers, warehouse workers, tech workers, childcare and home care workers, domestic workers, grad students, Congressional aides. We're hearing new voices and seeing creative new tactics — from barbecues to "sip-ins." And once again, women are in the forefront, from American Federation of Labor and Congress of Industrial Organizations president Liz Shuler and American Federation of Teachers President Randi Weingarten on down.
As the old labor song says, "Freedom, freedom is a hard-won thing, and every generation's got to win it again."
Or as the Jewish Talmudic sages tell us in Pirkei Avot, "You are not required to finish the work, yet neither are you permitted to desist from it."
My grandfather's stories were a precious gift. Now that I'm a grandmother, it's my turn to pass on the story of the working women's struggles I myself helped to lead. And from what I can see, my grandchildren will have ample opportunity to join in and add their own links to the chain.
To contact the author, email [email protected]