Antisemitism is a growing problem. Georgia's proposed law is the wrong way to fight it
Legislators should rely on better definitions for fighting anti-Jewish hate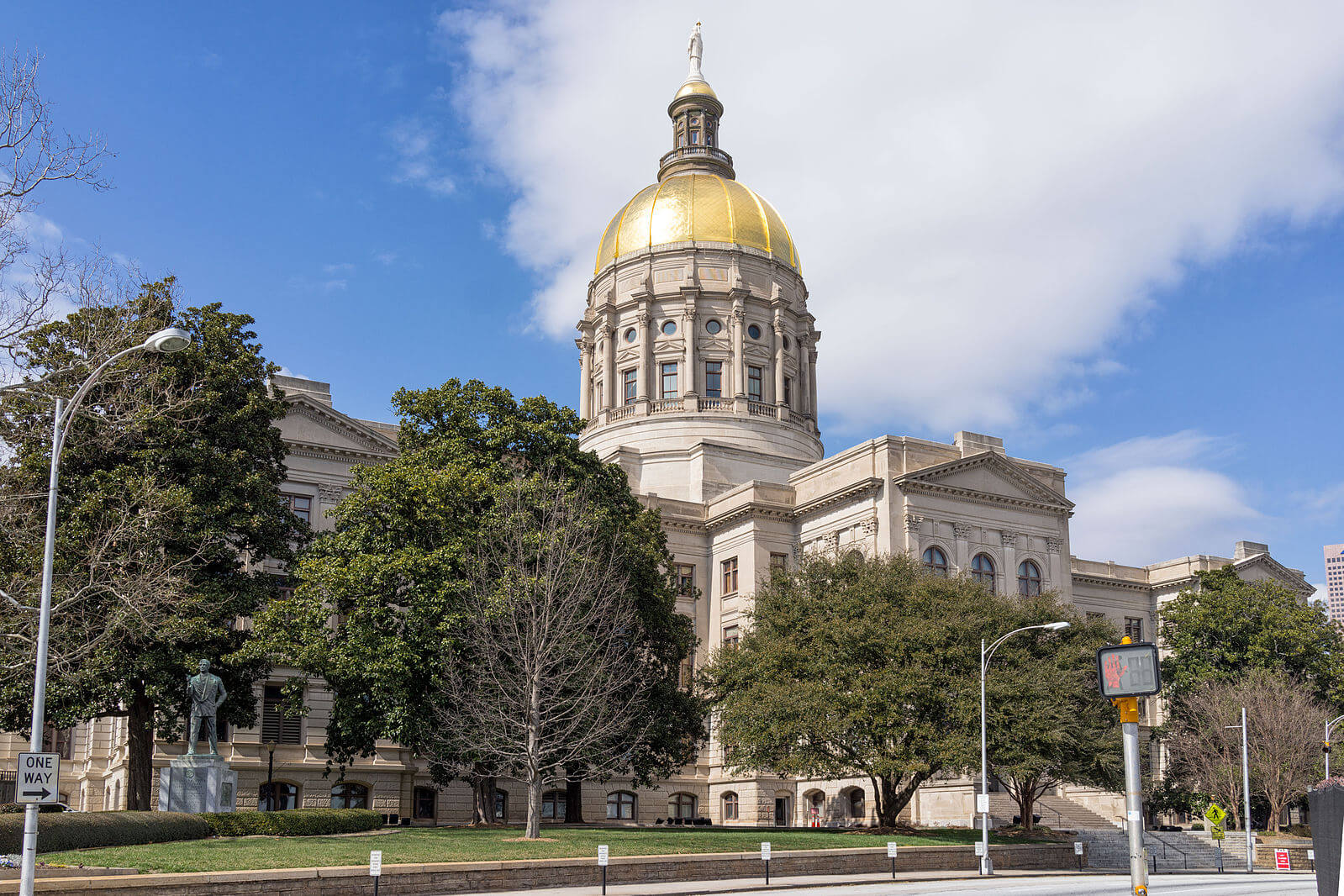 Everyone in the Georgia House of Representatives appears to have two things in common: complete abhorrence of growing antisemitism and the will to do something about it.
But there are different opinions on how to fight the scourge, and my state is on track to side with the wrong one.
The Georgia state house overwhelmingly approved a bill defining antisemitism, and codifying antisemitic acts as hate crimes, shortly before Purim. As a Jewish resident of Greater Atlanta for more than 25 years, I think the General Assembly's wish to confront rising antisemitism is laudable. But I think lawmakers should hit the brakes on this particular bill. There are better ways to fight antisemitism than enacting laws that raise questions of free speech.
Rep. John Carson, a bill co-sponsor, in a March 6 session cited support for the bill from several mainstream Jewish groups — and expressed irritation over pushback to the proposed law.
"Why am I hearing so much opposition to this bill from Jews?" he said.
"There is a loud group of quote unquote Jews that are opposing this because they support Palestine. They do not support Israel and the Jewish people," added Carson.
Wait, say that again? Quote unquote Jews?
Here we have a legislator questioning and discrediting the identities of Jews just because he doesn't agree with them. This blatant disrespect for my people should give every Georgia legislator and citizen pause.
Most critics of the bill are keen on battling antisemitism, but have concerns about the definition itself. The International Holocaust Remembrance Alliance working definition, used in this bill, contains language that could threaten free speech over issues involving Israel and the occupied territories.
Carson tried to paint support for the IHRA definition as nearly monolithic. He cited several supportive mainstream Jewish groups, such as the American Jewish Committee and the local federation. He also read quotes from the URJ supporting the definition.
It's true there is support for the definition from the Reform movement and other quarters — as a guide and a working tool. But Carson left out some important context.
In a letter issued two years ago, the URJ and other groups cautioned that "using the definition itself to trigger federal or state anti-discrimination laws, though, could be abused to punish Constitutionally protected, if objectionable, speech."
That's from a Jan. 29, 2021 letter to the administration and Congress recommending "urgent steps to take to combat antisemitism."
The Progressive Israel Network also raised questions about the definition two years ago. (I'm a member of the local chapter of J Street, part of this network. We also sent a letter to Georgia legislators opposing the codification of the definition into Georgia law.)
Kenneth Stern, an antisemitism expert who helped draft the original definition and the examples from which the IHRA definition is derived, has written that it was never intended to be used as a sweeping, all-purpose hate speech code.
It is true that some people who identify as anti-Zionists and critics of Israel are bigots who stoke antisemitism under the cover of respectability. Those people should be called out and confronted. But anti-Zionism and anti-Israel views aren't intrinsically antisemitic.
Two of the working IHRA definition's contemporary examples have been cited as vehicles that could stifle speech on the Israeli-Palestinian conflict.
One is that the statement, "the existence of a State of Israel is a racist endeavor," is under the definition viewed as antisemitic.
Another is the murky application of "double standards" to Israel "by requiring of it a behavior not expected or demanded of any other democratic nation" as strong indicators of possible antisemitism.
There have been other definitions crafted since the IHRA working definition was written that better address criticism of Israel.
State Rep. El-Mahdi Holly, on the House floor, cited one of them, the Jerusalem Declaration on Antisemitism. He said it should be adopted.
This declaration says "criticizing or opposing Zionism as a form of nationalism" and arguing for a variety of constitutional arrangements — such as two state, one state or confederation — are not antisemitic.
Another definition, developed by the progressive rabbinic group T'ruah, makes similar points.
State Rep. Jasmine Clark said on the House floor that antisemitism is already covered under the state's hate crimes law. That law pertains to victims of crimes targeted because of their race, gender, sexual orientation, sex, national origin, religion or physical or mental ability.
"I'm not Jewish. I don't purport to be Jewish, and so when making decisions that come to the Jewish community I wanted to make sure that Jewish voices were amplified," she said. "I will not go so far as to qualify who is Jewish or who is quote unquote Jewish."
Now that's a respectful comment.
Clark also opposed adopting a non-legally binding definition into Georgia law. She added that the email feedback she has received about the bill is split.
"Just because I vote no on this bill does not mean I am making a vote against Jewish people," she said. "I support the Jewish community. However, I also oppose referencing non-legally binding working definitions in Georgia code."
Georgia's vigilance on antisemitism is admirable, and we need the power of government and law enforcement on all levels to fight it.
But let's explore using the state's existing hate crimes law and apply these better definitions of antisemitism instead of turning a troublesome working definition into law.
To contact the author, email [email protected]