The Schmooze
You're Probably Mispronouncing Barbra Streisand's Name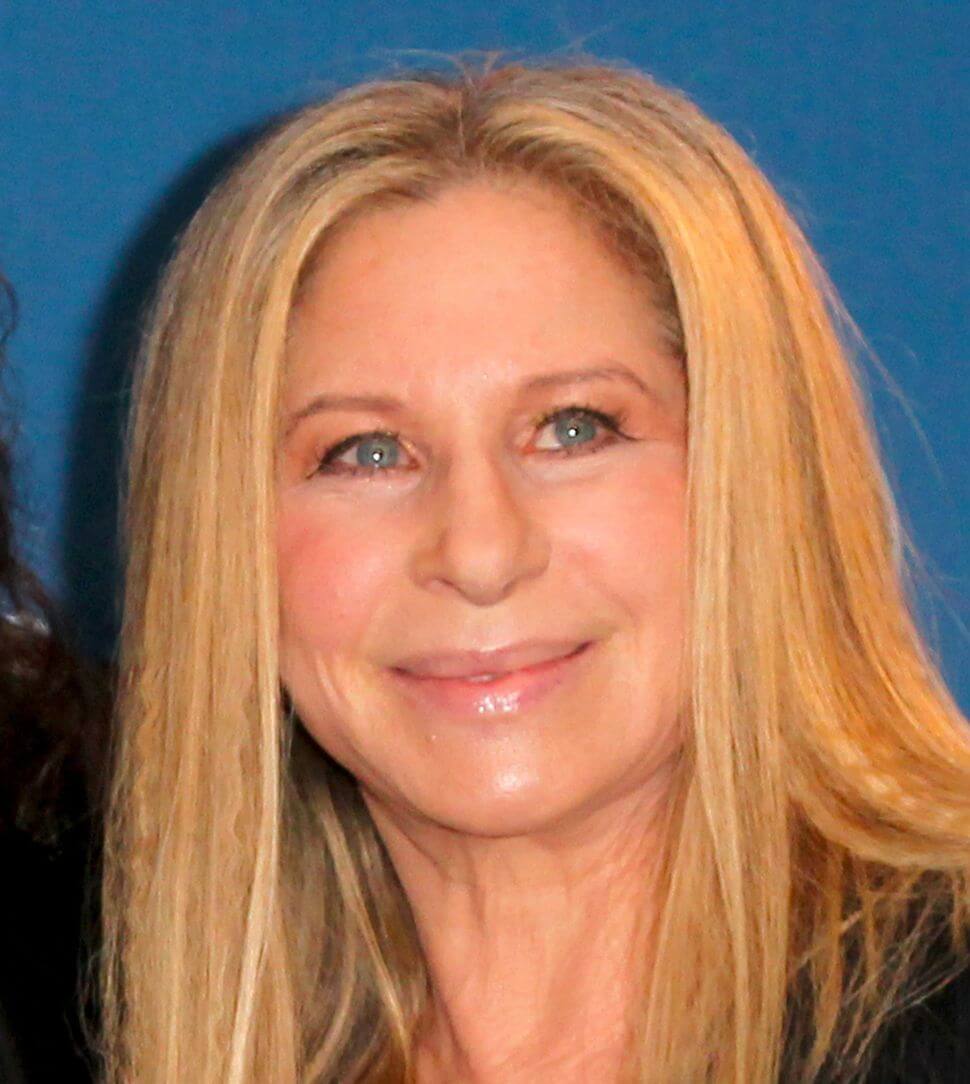 Entertainment icon Barbra Streisand is full of surprises. In a recent interview with the New York Times the Jewish singer revealed some fascinating facts, such as how to really pronounce her name and the eerie thing that Judy Garland told her just years before her death.
We compiled the most surprising and interesting information from her interview:
People often mispronounce her last name.
Her name is pronounced "Strei-sand," not "Strize-and." The mispronunciation first came about when she appeared on "The Ed Sullivan Show" in the early 1960s, the singer said.
She got life advice from famed actress and singer Judy Garland.
Streisand told of the eerie advice given to her by Garland, who died six years after two sang together in a legendary 1963 duet, due to a sleeping pill overdose.
"She came to my apartment in New York, and she said to me, 'Don't let them do to you what they did to me.' I didn't know what she meant then. I was just getting started," Streisand said.
She isn't immune to stage fright.
"I always got frightened when I had to perform live," Streisand said, noting a 1967 performance in front of a 150,000 person audience in Central Park when she forgot the lyrics to a song onstage.
A Broadway director once told her she would never make it in entertainment.
The singer's habit of continually making small changes to the way she performed the role of a secretary in the musical "Wholesale" caused the director of a show she played in to give her harsh criticism.
"You're never gonna make it in showbiz. You're too undisciplined. You never do it exactly the same way," Streisand recounted Arthur Laurents telling her.
But he came around in the end.
Streisand visited Laurents before his death in 2011 and asked him about his comment.
"And I said: 'Arthur, what do you feel now about the way I work? Do you understand why I change things, or had a hard time freezing the same thing?' He said, 'I absolutely do understand.' That was very rewarding for me," she said.
Streisand thinks she was braver when she was young.
In addition to going against Laurents' wishes, the Jewish singer also opted to perform bold choreography in "Wholesale," such as performing a solo in a desk chair on wheels. She's not so sure she would have made the same choice today.
"I don't know that I would have the chutzpah now," she said.
She often prioritizes pleasure before work.
"If I was having a great love affair or something, I'd say, I don't want to do anything else. I mean, searching for personal happiness was more important," Streisand said.
Contact Josefin Dolsten at dolsten@forward.com or on Twitter, @JosefinDolsten