The Schmooze
'The Daily Show' Is Back With An Epic Reunion Show
The television reunion show we all need is hitting the small screen May 9th.
"The Daily Show" alums Jon Stewart, Samantha Bee, John Oliver, Ed Helms and Rob Corddry are reuniting on Stephen Colbert's "The Late Show" for what is sure to be an epic half-hour of political satire.
All five comedians were correspondents for "The Daily Show," and have each gone down their own, notably successful, comedy career paths since — with Bee, Oliver and Colbert landing late-night hosting gigs, and Helms and Corddry making a name for themselves in film and television. Here's hoping former "Daily Show" correspondent Steve Carrell makes a surprise appearance, so we can get a little "The Office" reunion as well.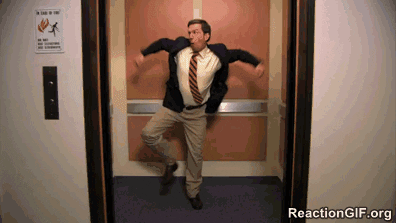 Thea Glassman is an Associate Editor at the Forward. Reach her at glassman@forward.com or on Twitter at @theakglassman.