Communications
Forward wins 12 first-place prizes at 41st Annual AJPA Simon Rockower Awards
The Forward won 43 Simon Rockower Awards for Excellence in Jewish Journalism — a new record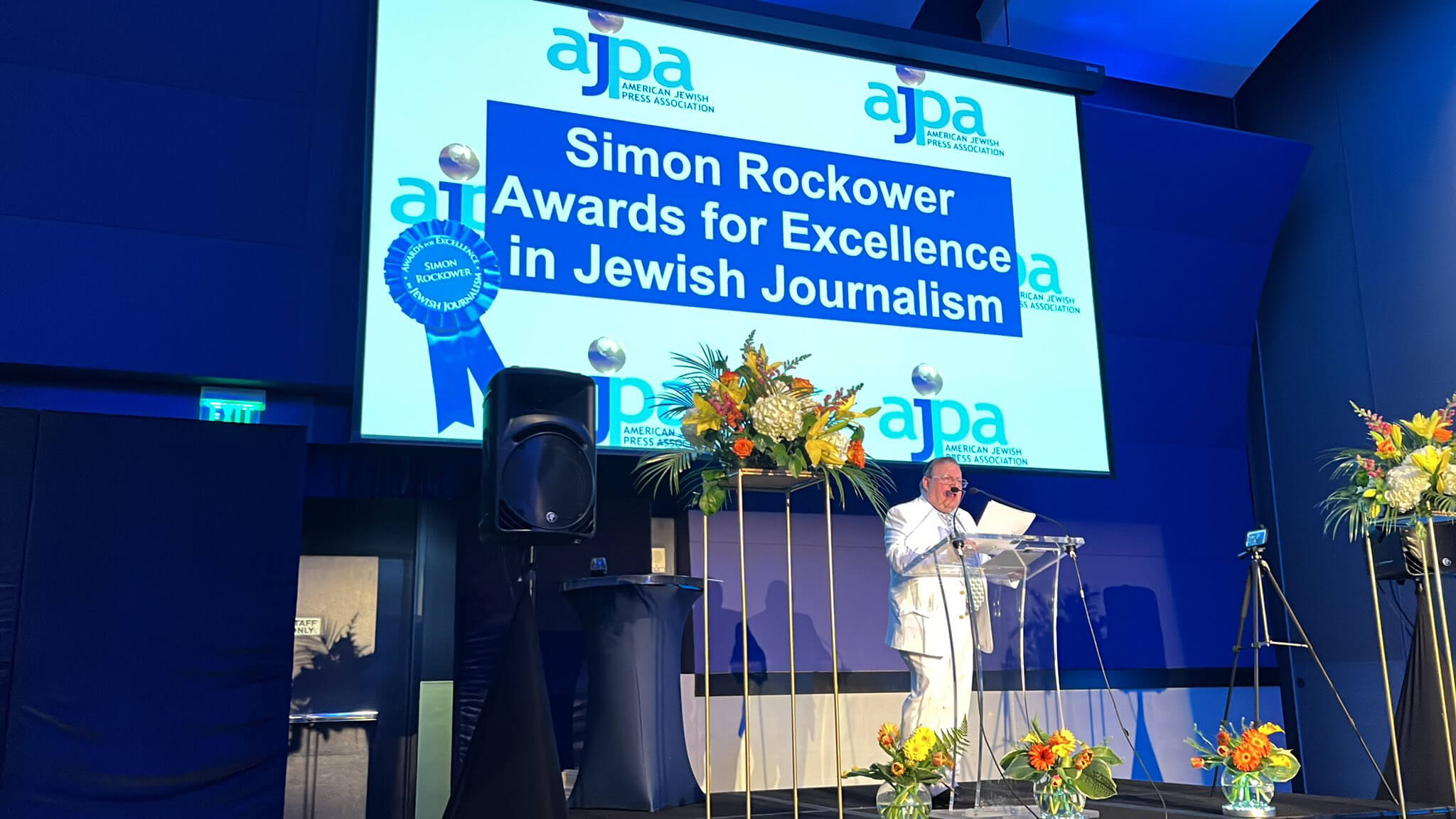 This post is a news release from the Forward's communications department. Read past announcements here.
The Forward won 43 Simon Rockower Awards for Excellence in Jewish Journalism at the 41st American Jewish Press Association's annual ceremony for work published in 2021.
This is a new record for the Forward, following last year's 34 wins.
The awards — 12 first places, 17 second places and 14 honorable mentions, with sweeps in several categories — were announced on June 27 during the AJPA annual conference in Atlanta after two years of virtual ceremonies because of the pandemic.
Sometimes referred to as the "Jewish Pulitzers," the awards were created in 1979 by the Rockower family to honor Simon Rockower and his deep love for Jewish journalism.
In two of the contest's new categories, Writing about Antisemitism and Writing About Climate Change/Environmentalism, the Forward took three awards: "Antisemitism rises among Hispanic Miami's right wing" by Jordan Levin (second place), a pair of columns by our opinion editor, Laura E. Adkins (honorable mention): "How to lie with statistics, antisemitism edition," and "Our hate crime reporting system is broken," as well as "Climate change tops agenda in Hazon-Pearlstone merger" by Sharon Rosen Leib (honorable mention).
Here is a list of our first-place wins:
The Boris Smolar Award for Excellence in Enterprise or Investigative Reporting
Excellence in Deadline/Breaking News Reporting
Excellence in Personal Essay
Excellence in Feature Writing
Journalistic Excellence in Covering Zionism, Aliyah and Israel
Excellence in Writing About Women
Excellence in Interfaith Relations Reporting
Excellence in Writing About Sports
Excellence in Writing About Seniors
Excellence in Business Reporting — Trends
General Excellence — Best Freelancer
Award for Excellence in Arts — Review/Criticism (movie, theater, television, books, music, etc.)