Culture
Alec Baldwin interviewed Woody Allen on Instagram — the tech issues were the best part
An otherwise dull conversation was enlivened by Wi-Fi issues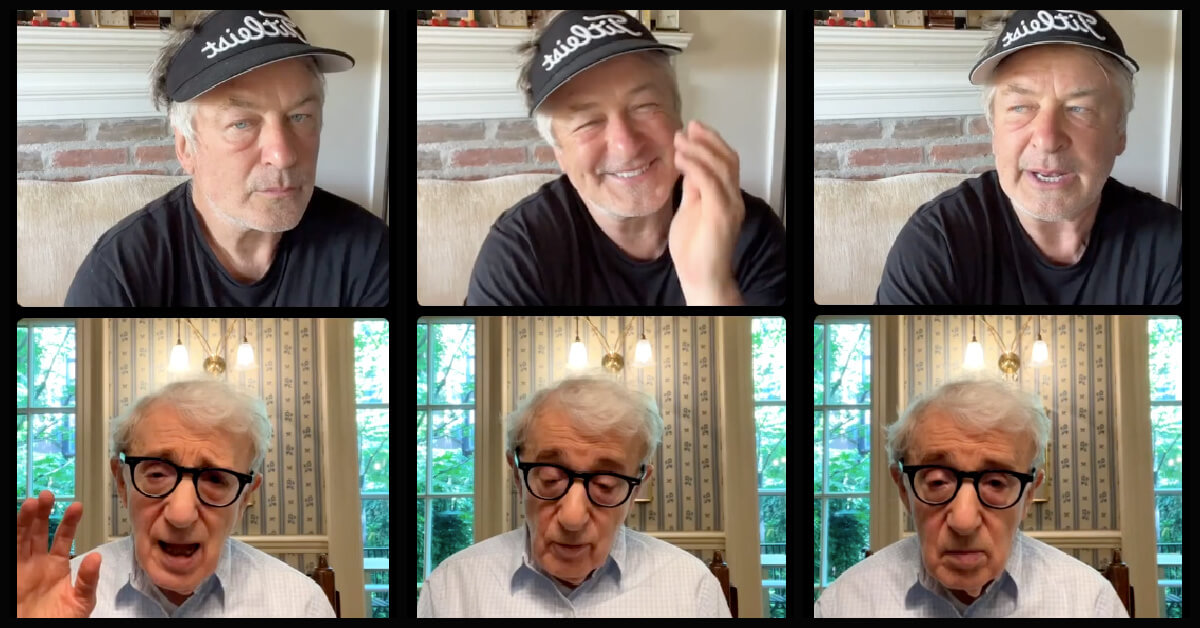 On Tuesday morning, while many were waiting to hear from a surprise witness on the Jan. 6 Committee, Alec Baldwin prepared a line of questioning for his favorite filmmaker, Woody Allen. The interview didn't exactly go off without a hitch.
Conducted via Instagram Live, which Baldwin called the "Radio City Music Hall of the millennial generation," the hour-long conversation was regularly interrupted by technical difficulties from Allen's end. On three occasions, the 86-year-old filmmaker appeared like Robin Williams in "Deconstructing Harry," morphing into a blurry mass as his Wi-Fi signal disappeared into oblivion. These glitches — which resulted in an increasingly frustrated Baldwin, heard at one point screaming in Spanish to someone in the other room (I think one of his six young children) — were by far the most compelling parts of their chat.
Prompted by the release of Allen's new book "Zero Gravity" (Skyhorse), mostly a collection of his New Yorker pieces with some supplemental material written during the pandemic, the talk largely mirrored their previous one on Baldwin's erstwhile radio show. Though that one — which sparked Baldwin's departure from WNYC over the radio station's suggestion that he ask Allen about the sexual abuse allegations of his daughter Dylan Farrow — was free of technical hiccups, leaving a lot more room for Allen to downplay his intellect and stress his childhood aptitude for baseball.
What did the two cover this time? Well, Allen addressed his love of humorist S.J. Perelman ("the icon I aspire to"), his clarinet playing ("I'm terrible at it") and a forthcoming film shooting this fall in Paris ("my wife always looks forward to spending three, four months in Paris").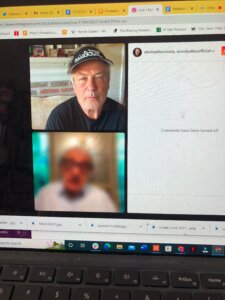 Wife talk was pretty much the only thing addressed with regard to the content of Allen's actual book, with Baldwin choosing to quote a line — his favorite — about Soon-Yi's "credit cards still glowing from the friction" of a purchase and a dedication to Previn that apparently reads "if Bram Stoker had known you, he'd have had his sequel." (Allen insists that his wife wanted a less "treacly" dedication.)
In between the brief conversation about "Zero Gravity" and a strange sidetrack about the frequency with which Allen's characters drop F-bombs — which involved Baldwin dropping the name "Marty," as in Scorsese — there were some reflections about the state of the entertainment industry.
Both men lamented the loss of the cinema, which now sees limited theatrical releases of films before the jump to streaming or on demand. There was also talk of Broadway losing its luster. The points may have been well made, but they weren't necessarily something the almost 3,000 viewers had to audit. The two also conveniently overlooked why Allen's films have distribution problems in the U.S.
At times Baldwin, who had been keeping somewhat of a low profile since fatally shooting cinematographer Halyna Hutchins in an on-set accident less than a year ago, seemed a bit like Chris Farley in that beloved sketch from SNL, gushing about his guest's films, which are like "warm baths for [him] that make everything OK." Only Chris Farley didn't talk over his idols quite so much.
Fans of Allen or Baldwin may still have enjoyed their exchange, which of course avoided any of their respective controversies, and instead saw both men proclaiming their status as people who never got COVID. Allen, devotees will be interested to learn, indicated that his next film — his 50th — may be his last, after which he will perhaps write a novel.
The pandemic, Allen said, made him something of a happy recluse.
"I was in a house like everybody else, petrified, hiding under the bed," Allen told Baldwin. "A few months went by and I started to think 'Gee, I like it under the bed.'"
Allen may prefer to remain solitary going forward, but if he hopes to still have contact with the outside world, he should really sort out his Wi-Fi situation.