Culture
What a difference a Zabar's hat makes
When it comes to the lox counter at one of the world's most famous gourmet grocery stores, clothes really do make the man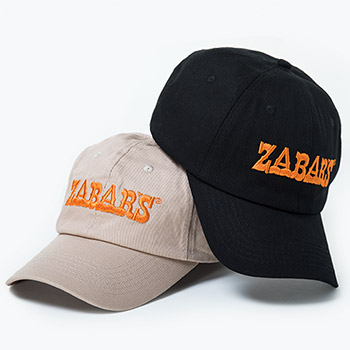 Yocary is working the room at the Monroe College Dining Lab, going from table to table, greeting regulars with a smile and chit-chat.
I'm one of those regulars. I come here for lunch once every few months, and I'm easy to recognize. I'm always wearing a Zabar's hat, part of the uniform for my job at the famed store's lox counter.
"How's the baby?" I ask Yocary. "I remember when she was born some three years ago."
She smiles and shows me a photo. "She's no baby anymore," she says.
Yocary Luna Maldonado, a professor at Monroe College's School of Hospitality Management, is the dining room service coordinator at this student-run restaurant in New Rochelle, part of the Culinary Institute of New York. It's a full-service, fine dining spot that also serves as a hands-on classroom, where students put into practice what they are taught in the lecture room.
I myself was once a cooking student, working under some renowned Chinese chefs of my time. My experience was very informal and hands-on, but over the years I learned a lot. I started going to the dining lab because I was intrigued by the idea that those interested in a career in the food world could get both a formal education in culinary arts and science as well as hands-on experience.
The dining lab changes menus often, and the dinner price is right — just $29 a person. They don't have a liquor license, but you can bring your own wine. The menu usually has three courses — starters, entrees and desserts. Students' work in the pastry arts is on display under glass, each piece like a miniature work of art. Too good to eat? Absolutely not! You can even buy desserts to take home.
Diners are greeted by a student who guides them to a table. Depending on where you sit, you may be able to observe students hard at work in the open kitchen. The seniors do all the cooking under the expert supervision of the school dean.
Before you see a menu, you're presented with a small offering from the kitchen, gratis, as if to say, "Welcome to our restaurant, enjoy your meal." Then a student waiter arrives with menus, and the difficult decision-making begins.
Recently I asked Ray, a fellow lox-slicer from Zabar's, and his wife, to be my guests for dinner at the dining lab. Ray had recently offered me some good advice and I wanted to show my appreciation. They live not far from the restaurant and had, at my suggestion, dined there once before. I told him about the professor and how she always recognizes me with her smile, a lovely greeting and conversation.
I had previously made reservations for two, for my wife and myself, but when I tried to change the reservation to four, I found the seating was completely booked. I requested a change by phone and email, but got no response. So on the day I'd invited Ray and his wife for dinner, I went to the restaurant in the afternoon and found the professor. She led me to her office, checked the reservation, and said she'd already sent an email granting my request. I hadn't checked my email that day, but it was nice to meet with her and see where she works.
That night I left my Zabar's hat at home. It's part of my daily attire, like my shoes and socks. But my wife Llewellyn thought it wasn't proper to wear inside the restaurant, especially since we had guests for dinner.
Ray wasn't wearing his hat either. It was the first time in the 25 years I've worked alongside him that I'd ever seen him without it. It was a bit of a surprise when he showed up and I saw his entire head. It was kind of like seeing someone nude for the first time. After a while, though, you get used to it. No big deal, just another head.
That evening, when the professor approached our table, she was not forthcoming with her usual friendliness. She was courteous enough, poured the red wine from the bottle into each of our glasses, smiled and moved on. But clearly she didn't recognize me. I couldn't understand it. Was she angry at me? Did something happen in her office when we met that afternoon that displeased her?
I'm sure Ray was wondering about her demeanor too, after all I had told him about how we always engage in such a friendly manner. I was embarrassed.
I kept thinking about it all evening. Then as my wife and I walked to our car for the drive home, it hit me. I hadn't been wearing my Zabar's hat. The professor had seen my hatless head for the first time in three years — no wonder she didn't recognize this well-dressed bald guy.
A surprise to see my unadorned head, no doubt — but then, you get used to it.