Theater
Playing a 1960s beatnik, Oscar Isaac finds out that being Jewish doesn't make you a social justice authority
Lorraine Hansberry's 'The Sign in Sidney Brustein's Window,' an overlooked play about idealism and apathy, gets a New York revival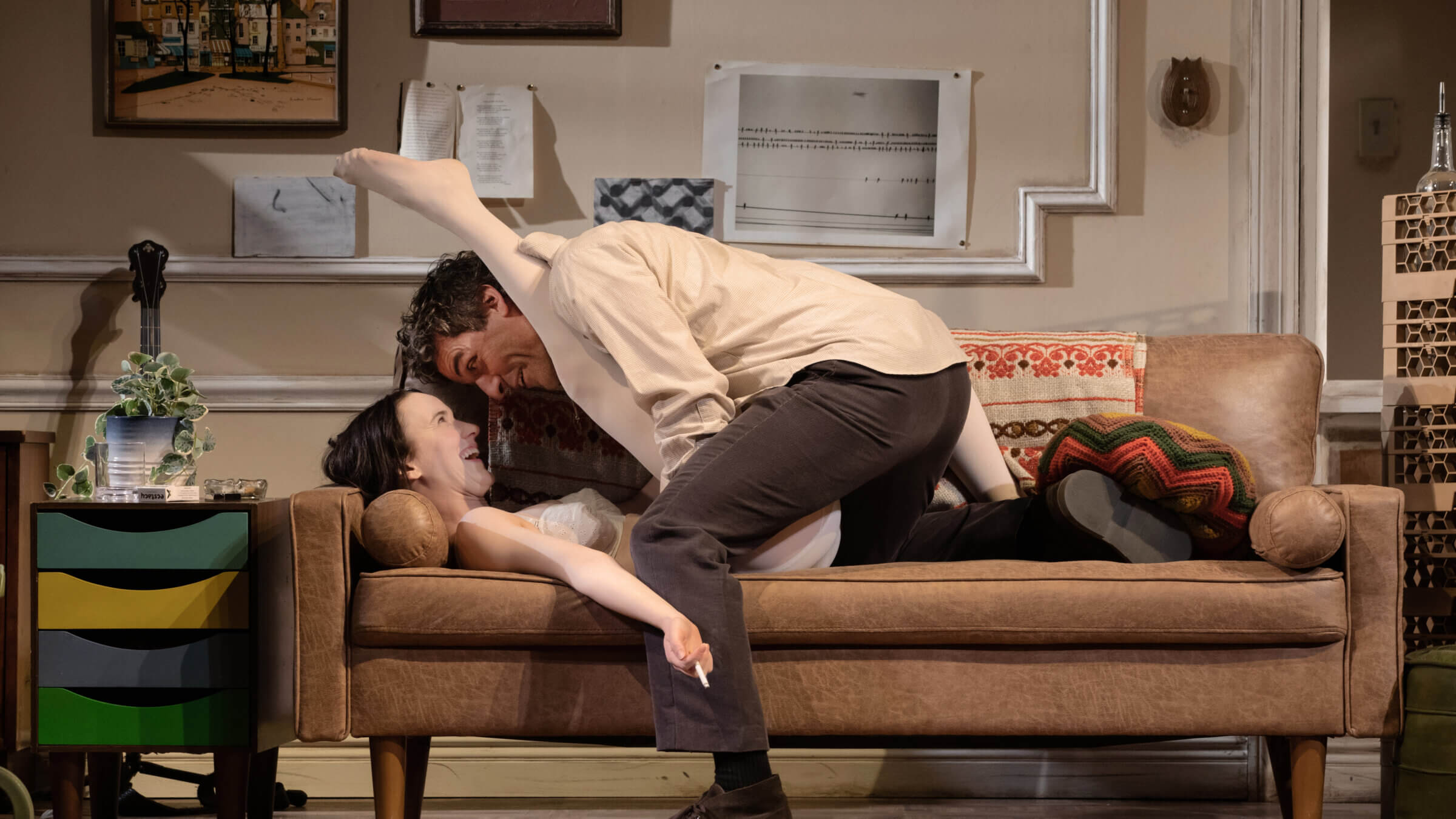 Grace Paley's short story "Zagrowsky Tells" takes the form of a contentious dialogue between two very different New York Jews: Faith, a civil rights activist who led protests against a Greenwich Village drug store that refused to serve Black customers, and Zagrowsky, the owner of the store in question. When the two encounter each other again, decades after the protests, Zagrowsky has become the caregiver of his beloved mixed-race grandson, a development that has forced him to change his racist beliefs, if not atone for his past behavior. 
Paley's story is an illustration of two divergent responses to the civil rights movement, but it's also a tale of profound disconnect between individuals. Faith can't comprehend that a once-unrepentant racist could undergo a genuine change of heart; and Zagrowsky, despite living out integration within his family, can't acknowledge that Faith was right to protest a store that wouldn't have admitted his own grandson. 
I thought of "Zagrowsky Tells" after I saw a performance of The Sign In Sidney Brustein's Window, an oft-overlooked, somewhat knotty, majestic Lorraine Hansberry play now at BAM. The Sign takes place in the same Greenwich Village milieu as much of Paley's fiction; and like "Zagrowsky Tells," it's populated by characters who are quick to express their ideals and the experiences of oppression that forged them, but slow to make space for the pain of others. In this unsparing portrait of one bohemian couple and the idealistic yet often closed-minded enclave in which they live, Hansberry argues that such emotional distance is paralyzing on the personal and political level. Unless her characters learn to overcome it through radical empathy, they can hope for neither intimate relationships nor real social change. 
One of only two Hansberry plays staged during the writer's short life, The Sign premiered on Broadway in 1964. While A Raisin in the Sun, now one of America's best-known plays, had catapulted Hansberry to fame, The Sign garnered mixed reviews and closed after a few months. Hansberry might have drawn from her own life — she spent much of her adult life living in Greenwich Village with her husband, Jewish publisher Robert Nemiroff — but the play befuddled critics who expected her to continue writing about the Black working class. A New York Times review of the original publication declared that "Miss Hansberry has tried to cover too much ground and to touch on too many issues."
Almost every scene in this revival, directed by Anne Kauffman, takes place in the living room of its hero and occasional villain, the titular Sidney Brustein (an expansive and powerfully funny Oscar Isaac). A professionally disaffected Jewish beatnik, Sidney drinks too much, can't keep a job and regularly says things he regrets — but at least he hasn't sold out, whatever that means. At the start of the play, he's just taken over a small alternative newspaper. As an editor, he vows to stay out of the leftist politicking on which he believes he's wasted his youth. Sidney is alternately patronizing and cruel to his wife, Iris (Rachel Brosnahan), a mostly unsuccessful actress: He disparages her acting, belittles her for seeking therapy, and dismisses her rather pragmatic questions about how they will fund his extremely unprofitable publication.
In other words, Sidney is a walking am-I-the-asshole post. While his behavior causes frequent domestic conflagrations, Iris isn't seriously bothered — at least, not at first — because he treats everyone this way. As domestically inept as the squarest of midcentury husbands, Sidney relies on his wife to open beers and assemble dinner while he argues with and insults the local intelligentsia: Alton (Julian De Niro), a young Black journalist; David, a gay playwright (Glenn Fitzgerald); and Wally O'Hara (Andy Grotelueschen), a reform-minded city council candidate who really wants Sidney to put up a campaign sign in the apartment window. Also among their visitors are Iris' sisters: Gloria (Gus Birney), a glamorous sex worker; and Mavis (Miriam Silverman), a snottily respectable housewife who can't get over the fact that her sister has married a Jew.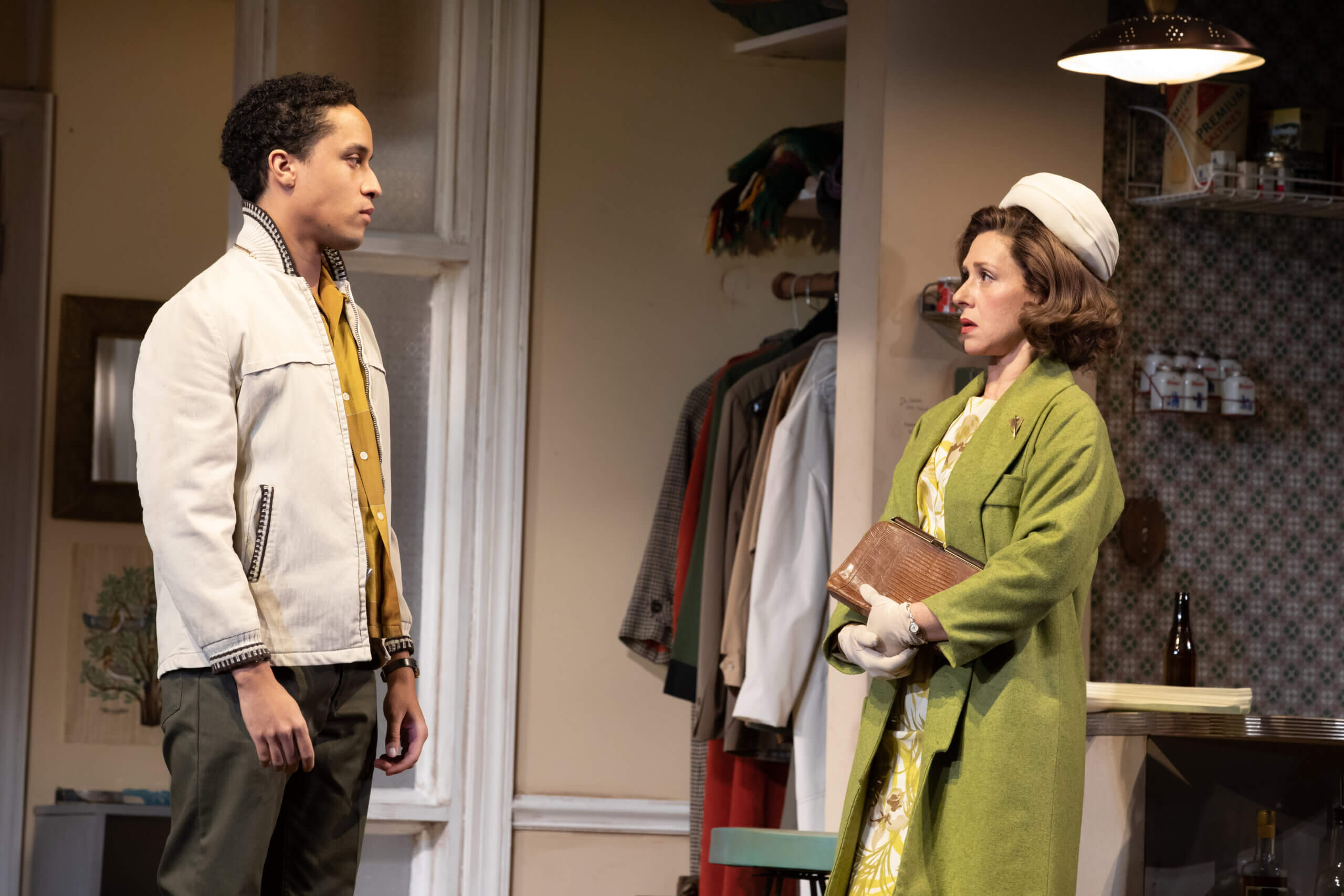 Hansberry allows each character to explain how our society's many inequities have shaped and limited their lives. But their candor often comes with callousness towards others. Sidney seems to think that his Jewish heritage makes him an authority on oppression in general. In an impassioned speech to Alton after he puts aside his fashionable apathy and joins O'Hara's campaign in earnest, Sidney throws around slurs like "kike," "faggot" and even the N-word to express his we're-all-in-this-together approach to social justice. One need only observe Alton's face as he listens to these comments to understand the false equivalences Sidney is making between the status of white Jews and Black people in 1960s America.
Iris is rightly infuriated that she can't move up in the theater world without submitting to sexual harassment by male casting directors. Still, she tends to treat Alton and David like pets, failing to make the connection between the racism and homophobia they experience and the misogyny that circumscribes her own life. Mavis is trapped in a lonely and unfaithful marriage. But the idea of Alton, a Black man, courting Gloria is anathema to her.
That courtship is Hansberry's most affecting case study in her characters' calamitous inability to inhabit each other's perspectives. Without knowing exactly what she does for a living, Alton proposes marriage to Gloria. When he discovers she's a sex worker, he jilts her and excoriates Sidney for keeping her profession a secret. To Alton, Sidney's behavior represents a wider perception that Black people should be content with "the white man's leavings." Alton's speech, which achieves the rare feat of chastening Sidney, is a searing one. But so is Gloria's. When she realizes that she'll never escape the stigma of having sex for money, that the most sensitive character in the play has no room to accommodate her own pain, her reaction is drastic.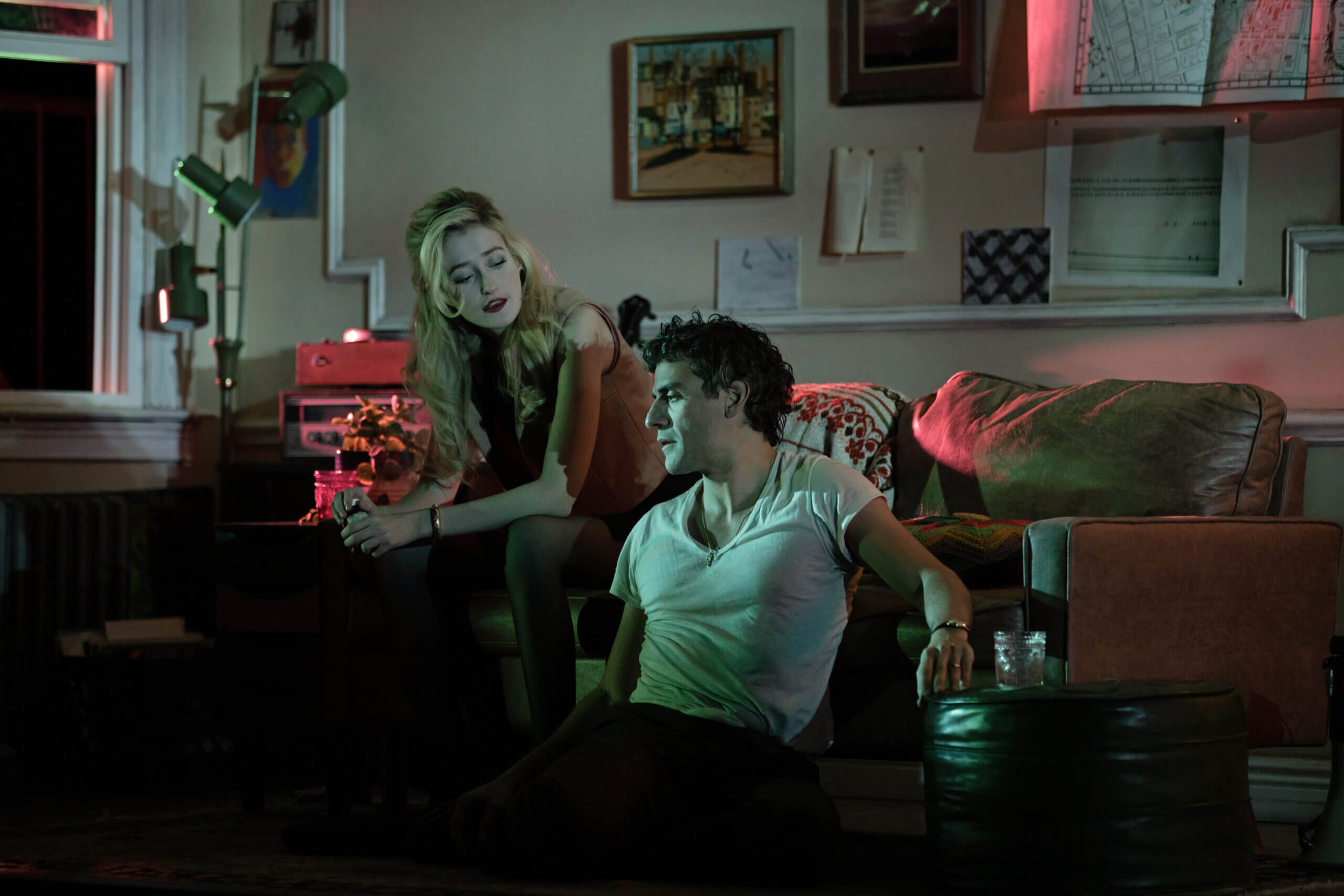 The result of all this emotional jostling is a fast-moving, philosophically dense play that sizzles with emotional tension and yet, at its bleakest moments, surprises with humor. Isaac and Brosnahan bring a cinematic realism to their performances. Secondary characters, especially Alton and Mavis, feel as vivid and particular as the leads in many other plays. The audience gasped along with every quarrel: After Sidney made one particularly divorce-worthy remark about his wife's acting skills, I heard someone murmur, "Jesus," just a second before Iris said the same thing onstage. 
In "Zagrowsky Tells," Paley presents a problem. With The Sign, Hansberry goes a step further, asking what might force her characters to change. The answer is harsh but, after three hours of the kind of derogatory language that requires trigger warnings in the program, surprisingly optimistic. After a family tragedy, Sidney finally does learn to accept Iris on her own terms (if not necessarily to stop asking her for beers). That deeper understanding, rather than any kind of ideological perfection on his part, gives Sidney the fortitude to take political action — not just to put a sign in his window, or to canvass for a particular politician, but to develop principles and stick to them through the inevitable setbacks and betrayals.
"Tomorrow, we shall make something strong of this sorrow," Sidney tells Iris in the play's final scene. There are many ways for him to proceed. All we know about his future is that every path requires really, truly seeing the people around him.