Fast Forward
Second gentleman Emhoff to tour Auschwitz-Birkenau memorial on Holocaust Remembrance Day
Emhoff, who will be joined by Ambassador Deborah E. Lipstadt, will also travel to Berlin for meetings with global antisemitism envoys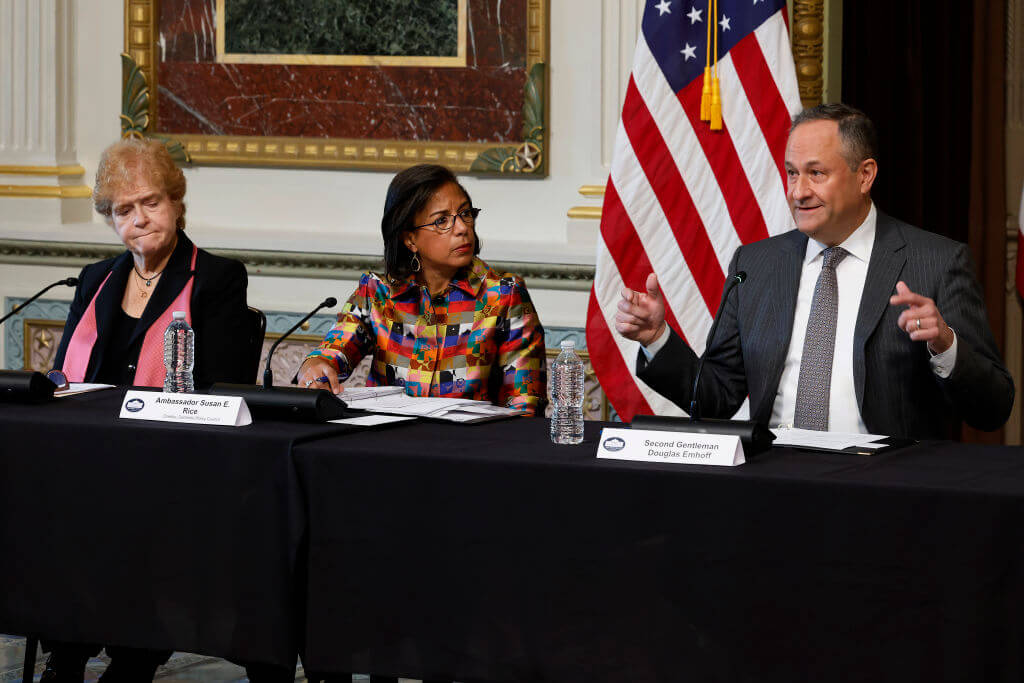 Second gentleman Doug Emhoff will visit Auschwitz for International Holocaust Remembrance Day later the month, the White House announced Thursday morning.
Emhoff, the Jewish husband of Vice President Kamala Harris, will be joined by Ambassador Deborah E. Lipstadt, the State Department's special envoy to monitor and combat antisemitism. They will participate in a wreath-laying ceremony at the Auschwitz-Birkenau memorial in Poland and tour the museum on site.
Liza Acevedo, Emhoff's communications director, said the purpose of the trip is "to advance the Biden-Harris Administration's efforts to combat antisemitism around the world and support Holocaust remembrance."
Emhoff headlined last month a roundtable with Jewish leaders to discuss ways to tackle the rise of antisemitism. It was followed with the launch of a White House task force to draft such a strategy. In speeches to Jewish audiences, Emhoff has repeatedly said that representing the U.S. administration as a Jewish person has been extremely "meaningful" to him. 
The Second gentleman will also join Lipstadt on her visit to Germany to meet with a group of antisemitism envoys from other countries, the third such gathering since Lipstadt first hosted the group of envoys at the United Nations in New York last June.
The White House said that in both countries, Emhoff will visit historical and cultural sites and meet with local Jewish leaders and civil society representatives.
Emhoff met on Thursday with the co-chairs of the House Bipartisan Task Force for Combating Antisemitism. Among the topics they discussed was fighting misinformation and the need to continue educating people about the history of antisemitism, the White House said.
This post was updated to add information about Emhoff's activities on Thursday.