Fast Forward
Kanye West inspired at least 30 antisemitic incidents since October
A new ADL report tracked when Ye's name was referenced, but his influence on antisemitic hate crime remains unclear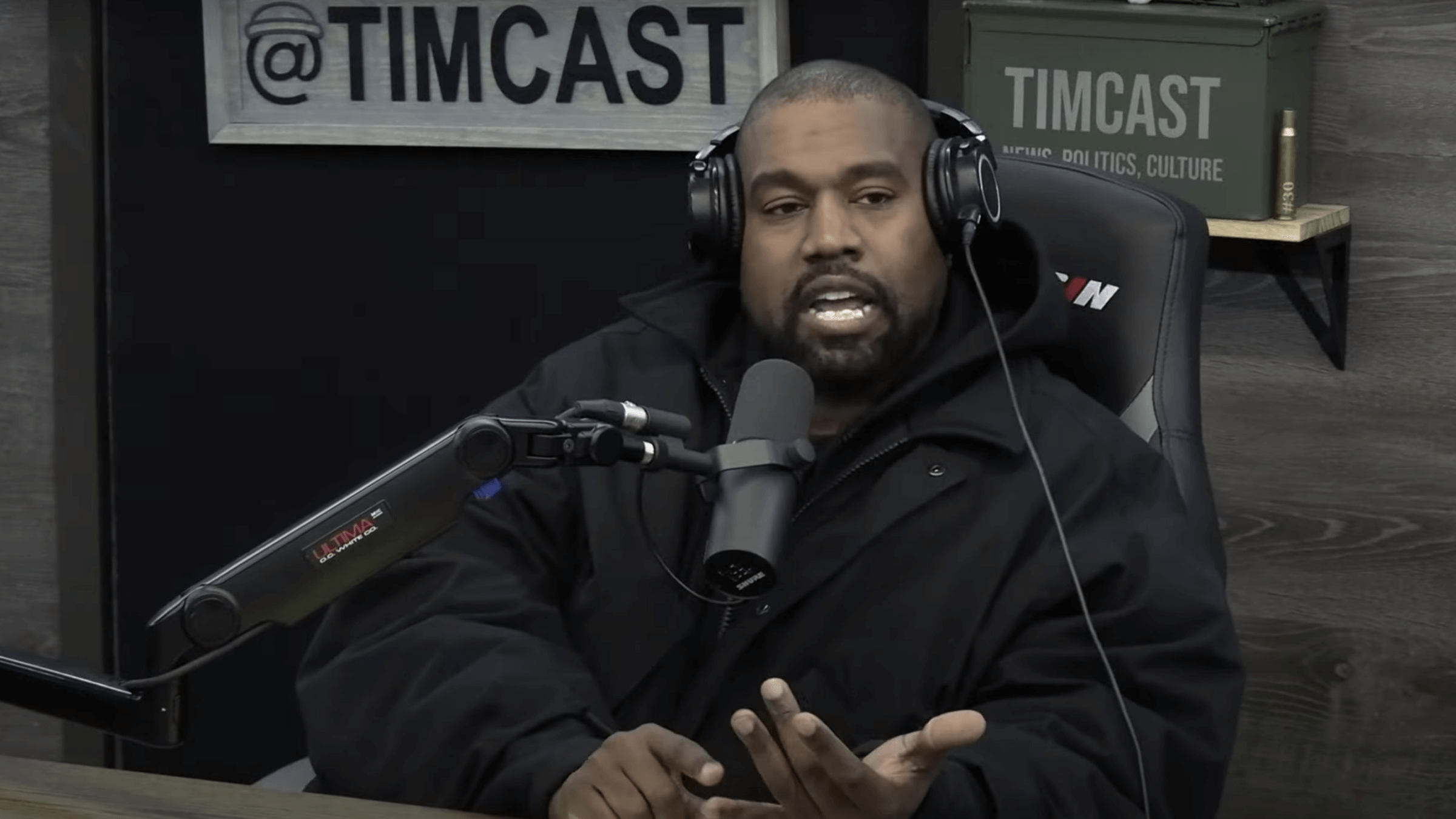 At least 30 antisemitic incidents since October involved a direct reference to disgraced rapper Kanye West, according to a new Anti-Defamation League report, but it's unclear if the overall level of antisemitic crime also rose.
The report, released Monday, described a wide range of incidents, including hate groups setting up information tables at universities, graffiti in cities across the United States, and antisemitic harassment where West, who goes by the name Ye, was invoked. West's career took a sharp turn in October, beginning with a tweet where he vowed to go "death con 3" against Jewish people and continuing with numerous media appearances where he praised Hitler, denied the Holocaust and accused Jews of various conspiracies, among other statements. 
Among the most visible incidents were tables set up at universities by the Groypers — an alt-right movement associated with white supremacist Nick Fuentes. The tables were decorated with banners reading "Ye is Right — Change My Mind."
Oren Segal, vice president of the ADL's Center on Extremism, acknowledged that hate groups such as the Groypers were not radicalized by West and had preexisting antisemitic beliefs. But, he said, the group has leveraged West's high profile to amplify their message and normalize antisemitism. 
"It shows the lasting impact of the antisemitism that he promoted, it shows that people were listening," he said. 
However, Segal acknowledged that it's difficult to say whether West's rhetoric has merely egged on people who already shared his views or has helped radicalize people who previously did share in his hatred.
"Is it possible that some of the vandalism and harassment is from somebody who's directly influenced by Kanye himself? Who didn't previously have those ideas? It's hard to tell," he said.
Despite the list of events where West was referenced, it also remains unclear if his antisemitism has sparked an uptick in antisemitic crime. The ADL compiles an annual report on antisemitic hate crimes, but the 2022 report will not be issued for several months. A poll conducted in October by the American Jewish Committee showed 41% of American Jews felt less secure in 2022 and, of that number, 9% cited celebrities or public figures expressing antisemitism, though it did not ask respondents to identify those figures.
The report also tracked the online spread of the #YeWasRight hashtag, which was mentioned 9,400 times since Oct. 1. That number is not particularly high given West's ubiquity during his media blitz, but Segal said that the data point does reflect that "this new slogan, this idea that extremists are coalescing around, is also in online spaces. That's what tends to animate what we're seeing on the ground."
Both West and Fuentes, who appeared together on Alex Jones' Infowars livestream and dined with former president Donald Trump, were reinstated to Twitter in the months following the company's acquisition by Elon Musk. However, both were also resuspended — in Fuentes' case, a day after he was permitted to post again. But Segal noted that other accounts continue to post anti-Jewish rhetoric with no consequence, and what Musk will do to combat online extremism "remains to be seen."
"What are the terms of service and the policies that they're going to enact is just unclear at this time."