Fast Forward
Chaim Topol, known worldwide for his starring role in 'Fiddler on the Roof,' dies at 87
The Israeli star of stage and screen played iconic roles, such as Tevye the Dairyman and Sallah Shabati, and dedicated much of his later life to charity work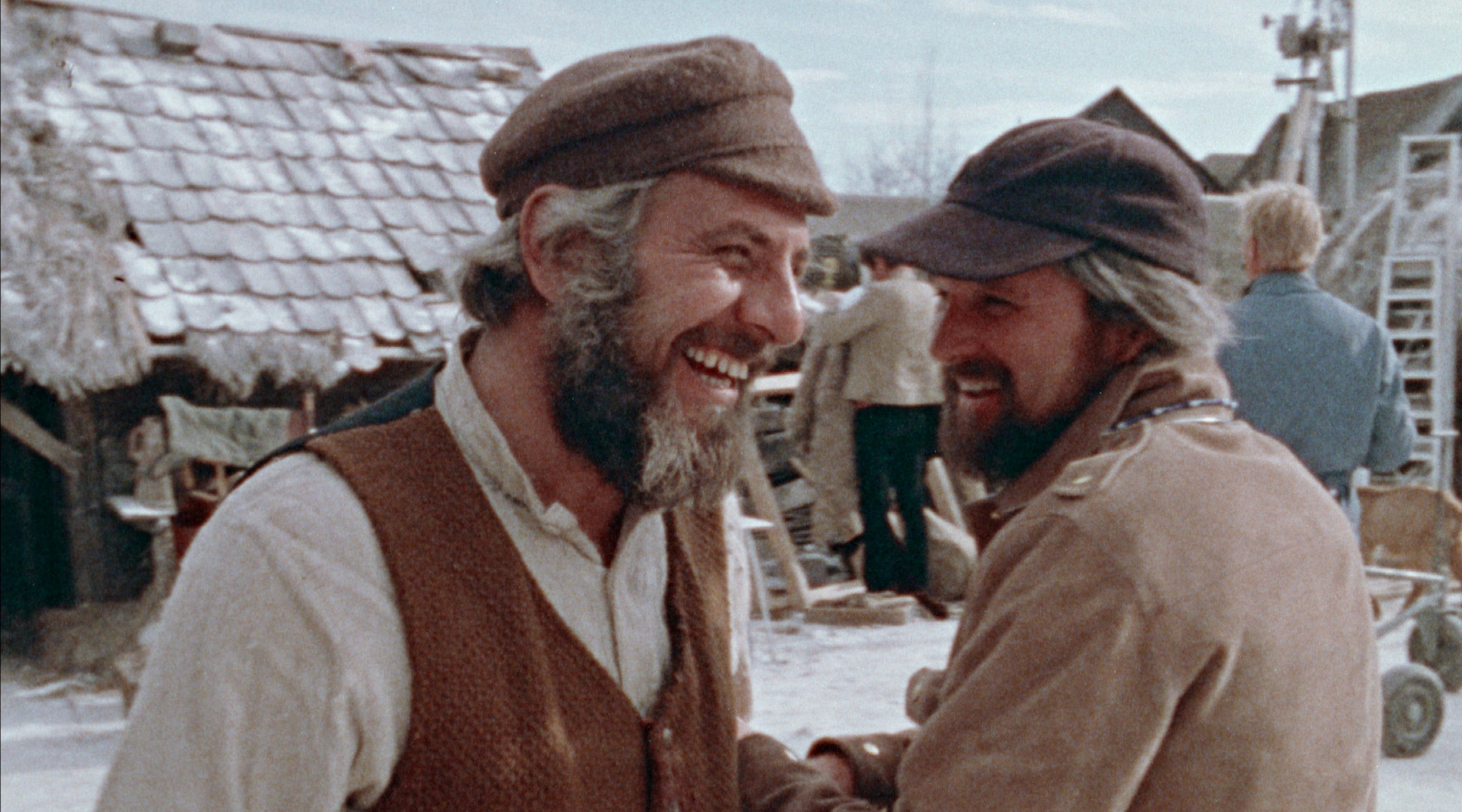 This article originally appeared on Haaretz, and was reprinted here with permission. Sign up here to get Haaretz's free Daily Brief newsletter delivered to your inbox.
The Israeli actor, producer and social entrepreneur Chaim Topol, best known by international audiences for his portrayal of Tevye in the film adaptation and British and American stage productions of "Fiddler on the Roof," has died at the age of 87.
Topol was one of Israel's leading actors, and was known – usually by his last name alone – around the world for his stage and movie performances. He won two Golden Globe awards, for the Fiddler film and for his leading role in Sallah Shabati (1964), and was nominated for a Tony Award for his performance as Tevye on Broadway. He had also been nominated for the best actor award at the Academy Awards in 1971.
Topol devoted much of his later years to charity as chairman of the board of Jordan River Village, a camp serving Middle Eastern children with life-threatening diseases. In 2015, he was awarded the Israel Prize for his life's work and for his special contribution to Israel and its society.
Topol, who was born in 1935, was born and raised in Tel Aviv, and worked as a printer's apprentice in his youth. He did his military service in the Nahal entertainment troupe, where he met Galia, his future wife, and Uri Zohar, who was his performance partner for many years.
While in the Nahal troupe, Topol first played the character of Sallah Shabati, a Mizrahi Jew who immigrated to Israel, in sketches written by Ephraim Kishon. These were the basis for the eponymous movie, directed by Kishon in 1964.
In 1957 he founded the Batzal Yarok (Green Onion) theatre troupe, alongside Uri Zohar, Gabi Amrani and other veterans of the Nahal troupe. Three years later, he co-founded the Haifa Municipal Theater, where he played, Petruchio in "The Taming of the Shrew" and Jean in "Rhinoceros," among other roles. In 1962, he played the judge Azdak in "The Caucasian Chalk Circle," alongside Zaharira Harifai, which was staged at the Venice Theater Festival to much acclaim.
Topol's international career began in 1966, when he started to perform his best-known role, Tevye the Dairyman, in the West End musical "Fiddler on the Roof." He played this role for years, in London and on Broadway. His renditions of the musical's songs are still well-known, including "If I were a Rich Man."
His first movie role came in 1961, in the Israeli film "I Like Mike," directed by Peter Frye. Two years later, he appeared in the movie "Eldorado." His first English-language movie role came in 1966, in "Cast a Giant Shadow," which tells the story of Col. Mickey Marcus, played by Kirk Douglas, against the backdrop of Israel's War of Independence. A year later, he appeared in Ephraim Kishon's "Ervinka."
When the U.S.-produced movie adaptation of "Fiddler on the Roof" was released in 1971, with Topol in the lead role, he garnered the Golden Globe award for best actor in a motion picture – musical or comedy. He was also an Academy Award contender as best actor in the same role, but lost to Gene Hackman for his role in "The French Connection."
The movie catapulted him to worldwide fame, and he continued to appear in international films. Among others, he played the lead role in "Galileo" (1975), "Flash Gordon" (1980) and the James Bond movie "For Your Eyes Only" (1981). In 1985 he performed in the Israeli movie "Again, Forever," alongside his wife Galia and daughter Anat.
Topol was also an amateur painter. He painted a series of portraits of Israel's presidents, which appeared on stamps issued by Israel in 2013. Proceeds from the sheets of these stamps benefited the Jordan River Village, the camp that Topol helped establish.
Located in the lower Galilee, it opened in August 2011, and has hosted thousands of children with incurable and life-threatening diseases and their families. As part of his social activism, Topol also served on the board of directors of Variety Israel, which helps children and youth with special needs.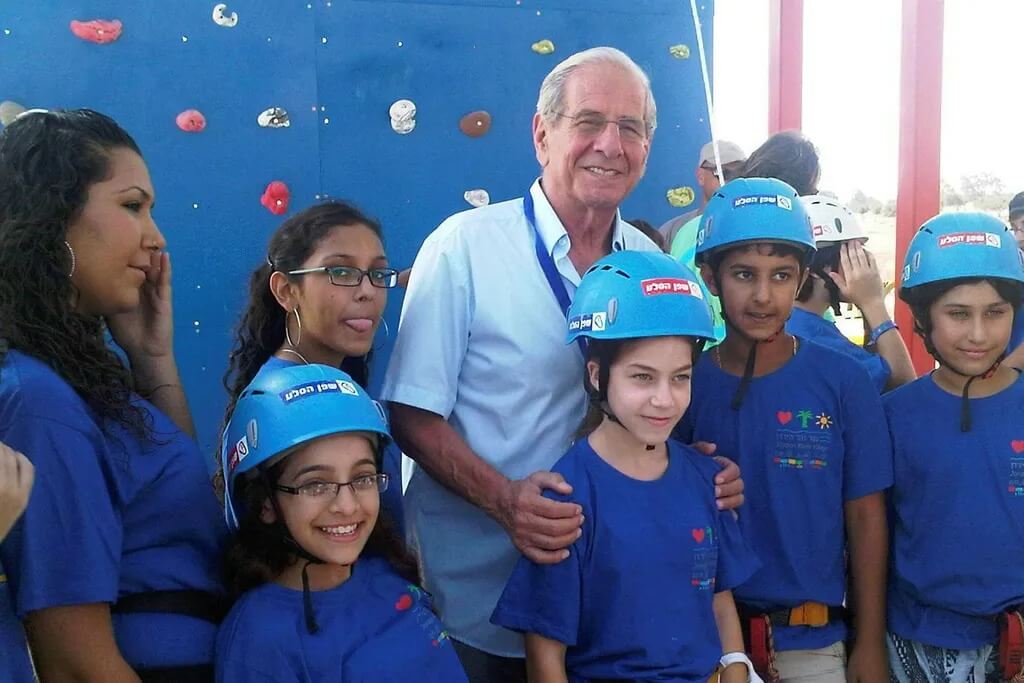 Reflecting on his life in the Associated Press, Topol said in 2015 that he works to promote coexistence at the Jordan River Village. He said of the initiative: "I can tell you that in our village, Jews and Arabs and Christians and Muslims and Jews are hugging each other, and it works very well when politicians are not involved," he said.
"I admit that I never went from part to part like actors usually do. I have other interests, and I draw and I am interested in charities, and I find it more fulfilling than running from one part to another."
The committee that awarded Topol with the Israel Prize wrote that he has been a pillar of Israel's culture industry for many years. "His diverse work onstage has bestowed much honor on Israel. His actions left a mark on the foundations and infrastructure of Israel's stages, leading to the development of Israeli theater. His influence is visible to this day in Israel's evocation, music and acting."
After learning that he was to receive the Israel Prize, Topol told Haaretz that he had mixed feelings about it. "I have been hearing for five years about people who I think really deserve to win this prize and they haven't been given it," he said. He noted that throughout his career, he was always a part of a team.
"I was not a soloist in anything I did; I worked with other people, as I did in my two most important projects, the establishment of Variety, with Chaim Herzog, later to become our president, and mainly the Jordan River Village, the project I am most connected to. But this was the work of an entire team of volunteers," he said. "This is a vacation village for sick children, operated entirely by volunteers, in a spirit of giving that's hard to describe. Each day, 115 people work there, but only 17 of them are paid a salary; the place is run by teams of volunteers."