Forwarding the News
Some Orthodox hesitant on polio vaccine + Is Hulu's new Victoria's Secret documentary antisemitic?
White House names new Jewish liaison, Israeli drugmaker agrees to $4.25 billion opioid settlement, Jewish school exec accused of embezzling millions, and it's Norman Lear's 100th birthday.

At polio vaccine clinic in Monsey, tensions between Orthodox and other residents: Since an Orthodox man with paralysis was confirmed last week to be the first U.S. case of polio in more than a decade, health officials have given 379 people the vaccine in Rockland County. The area has both the country's highest per capita Jewish population and New York State's lowest polio vaccination rate, 42%. One of our summer interns, Rina Shamilov, visited a pop-up clinic in the heavily Orthodox town of Monsey, where she found many residents who were unsure if they'd received the vaccine as children now grateful for the chance. She also found some vaccine skeptics and a woman who was angered by the vaccine hesitancy of her Orthodox neighbors. "Why would anyone want their children to suffer?" the woman asked. Read her dispatch ➤

Is Hulu's Victoria's Secret documentary trafficking in antisemitic conspiracies? An older Jewish businessman from Ohio is perhaps an unlikely candidate to dominate the lingerie industry, but Les Wexner turned Victoria's Secret into an iconic brand. He's the subject of a new film, one that also focuses on his decades-long friendship with Jeffrey Epstein, the convicted sex offender. Wexner put Epstein in charge of his finances, including Israel-related philanthropy, a focus of the film. "Watching the show, it's far too easy to believe in a secret cabal of Jews ruling the world," writes our digital culture reporter, Mira Fox. Read her review ➤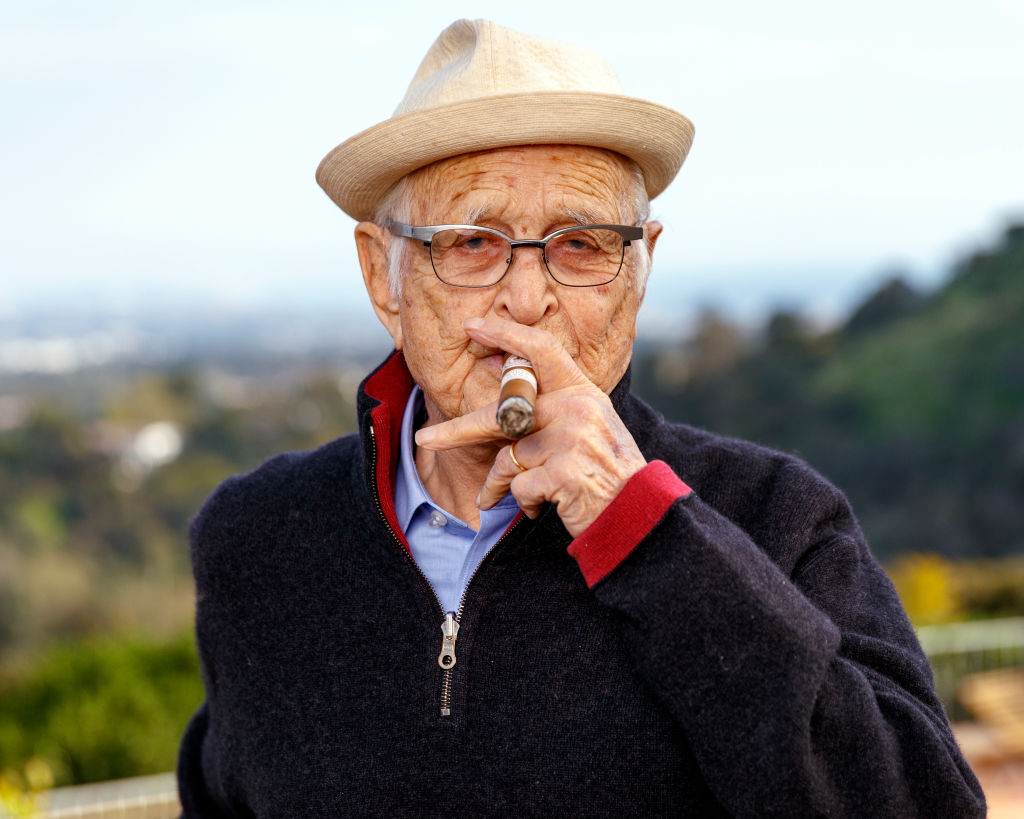 Norman Lear in 2018 in Los Angeles. (Getty)
Norman Lear, still going strong on his 100th birthday: The creator of "All in the Family" and a slew of other shows from the 1970s celebrates one full century today. As PJ Grisar writes in a birthday tribute, while Jews were rarely at the center of Lear's TV universe, the Emmy and Kennedy Center-winning writer and producer brought social issues to the fore in his work, a tendency that arose from his Jewish background. "At 9 I learned that people disliked me because of my Jewishness," Lear told the Forward in 2014. "It was a profound discovery and influenced everything I ever felt about the human species, the human condition." Read the story ➤

How a great Jewish actor made a name for himself by playing antisemites and other villains: David Warner, who appeared in no fewer than three films about the Titanic as well as a lost film with Bob Dylan, died at 80. "Yiddishkeit were hallmarks of his performance experience," Benjamin Ivry writes in an appreciation. "Repeatedly cast as a Nazi and/or antisemite, Warner's employment record in some ways resembled the destiny of Jewish refugee actors from Nazi-occupied countries during the Second World War, doomed to be offered parts associated with the same Germans who had caused them to flee their homelands." Read his obituary ➤
Downtown Highland Park, circa 1940s. (Highland Park Public Library)
Pledging allegiance to the Highland Park of my childhood: When Sidra DeKoven Ezrahi heard about the mass shooting on July Fourth, she was shaken — this time, it was her town that had been hit. Ezrahi, a literature professor, left Highland Park more than 50 years ago. But the shooting, which killed seven and injured 25 at the suburb's annual parade, prompted her to reflect on the Highland Park where she grew up in the 1940s and 50s, a place of openness, tolerance, civic engagement — and safety. Read her essay ➤
AIPAC's misguided strategy: Rep. Andy Levin, a Michigan Democrat, supports a two-state solution. But for AIPAC, which has spent millions trying to defeat him in an upcoming election, this makes him insufficiently pro-Israel. "By attacking Levin on his pro-Israel bona fides, AIPAC is playing a short-term game," writes Joel Rubin, the former executive director of the American Jewish Congress and spokesman for Sen. Bernie Sanders' 2020 presidential campaign. "This is not how you grow support for Israel. This is how you tear it down." Read his essay ➤

Advertising Anne Frank: When a sports bar in her home state of Rhode Island tried to entice heat-addled customers with an Anne Frank meme involving an oven, it reminded Sarah Morgenthau that antisemitism "is not a problem of the past." Morgenthau, who worked in the Department of Homeland Security under President Barack Obama and is now running for Congress, writes that such hatred "is our present, and if we fail to call out and condemn remarks like these, this will be our future." Read her essay ➤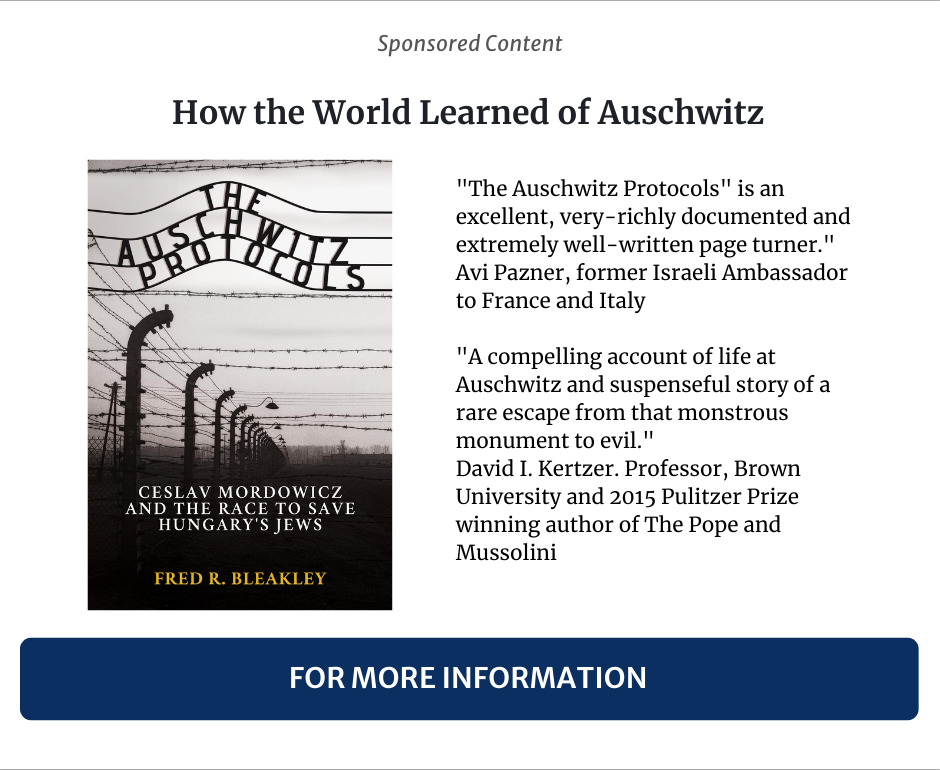 WHAT ELSE YOU NEED TO KNOW TODAY
Shelley Greenspan previously volunteered for Jewish Democratic Women for Action.
👏 President Joe Biden has tapped Shelley Greenspan, a former State Department employee and Hillary Clinton campaign aide, as his administration's new liaison to the American Jewish community. She'll replace Chanan Weissman, who served in the role for the past year as well as the final year of the Obama presidency. (Forward)
💰A former school executive was indicted on charges he stole more than $8 million from a Long Island Jewish day school. The district attorney's office said David Ostrove, who ran finances, technology and operations at the school for the past 11 years, used the embezzled funds to buy five houses, rare cars and jewels and to pay for his daughter's college tuition. Ostrove faces up to 25 years in prison if he is convicted. (NY Jewish Week)
💊 Teva, the Israeli pharmaceutical giant, reached a tentative $4.25 billion settlement over its role in the opioid epidemic, which has caused more than 500,000 deaths in the U.S. over the past two decades. The deal would end thousands of lawsuits against one of the largest manufacturers of generic opioids. (New York Times)
🙏🏻 Americans' stated belief in God dipped to 81%, down 6 percentage points from 2017, according to a new Gallup Poll. That's the lowest it's been since Gallup first asked the question in 1944. (Religion News Service)
🎶 A new musical exhibition in the Israeli city of Ramla is taking place in an underground reservoir built 1,233 years ago and combines Arab love songs with Hebrew poetry. "There's a deep connection between the cultures," said Dor Zlekha Levy, an Israeli artist who led the project. "We are not that different from each other." (New York Times)
🏀 The Jewish coach of the Auburn University men's basketball team is taking his players to Israel this summer for an immersive 10-day tour modeled after Birthright. Unlike Birthright: Coach Bruce Pearl, who led the team to the NCAA Tournament last year, said the players would be able to get baptized in the Jordan River. (JTA)
Quotable ➤ "Let's be perfectly clear: 'Christian Nationalism' – a term being tossed around carelessly by far-right politicians and pundits – is not new and it's not OK. It's an un-American ideology that ignores religious pluralism, a hallmark of our democracy, and encourages hate." – Jonathan Greenblatt, CEO of the Anti-Defamation League, on Twitter on Tuesday

What else we're reading ➤ Latin-Jewish alliance aims to use star power to combat antisemitism and misinformation in media … How Jewish doctors secretly documented starvation in the Warsaw Ghetto … The Bible is full of monsters, even if they're not Frankenstein or Bigfoot.
Clockwise from top left: Kendell Pinkney, rabbi and theatre artist; Arielle Angel, editor-in-chief of Jewish Currents; Alex Zeldin, a Forward columnist; and Abby Stein, rabbi and author.
Thursday @ 7 p.m. ET: Join us for an evening of conversation about how millennial Jews are building community inside and outside traditional spaces. Nora Berman, our deputy opinion editor, will moderate the discussion — in-person if you're in Brooklyn, or streaming online. Register now ➤
On this day in history (1982): "Little Shop of Horrors," the comedy rock musical, premiered off-Broadway at the Orpheum Theatre in New York's East Village. The show, written and directed by Howard Ashman with music by Alan Menken, ran for five years, totaling 2,209 performances. Howard and Menken's other joint ventures include the animated movies "The Little Mermaid" and "Beauty and the Beast" among other Disney projects,
Last year on this day, we reported that Jessica Fox, an Australian Jewish kayaker, won a bronze medal at the Tokyo Olympics. A few days later, she won a gold.
On the Hebrew calendar, it's the 28th of Tammuz, the yahrtzeit of Rabbi Moshe Teitelbaum, the patriarch of a Hungarian Hasidic dynasty, who died in 1841.

In honor of National New Jersey Day, here's 10 Jewish facts about the Garden State. Bonus fact: it's the home of both our CEO and editor-in-chief!
Relatives of Shireen Abu Akleh met with Rep. Betty McCollum (right), a Democrat from Minnesota. (Twitter)