Forwarding the News
Why is a World Series champion posting disparaging tweets in the voice of an Orthodox Jew?
Half of Ukrainians who fled to Israel have left, antisemitic tweets in Arizona, mom clears up stereotypes of her son's Haredi marriage, and the demise of Montreal's favorite cream cheese.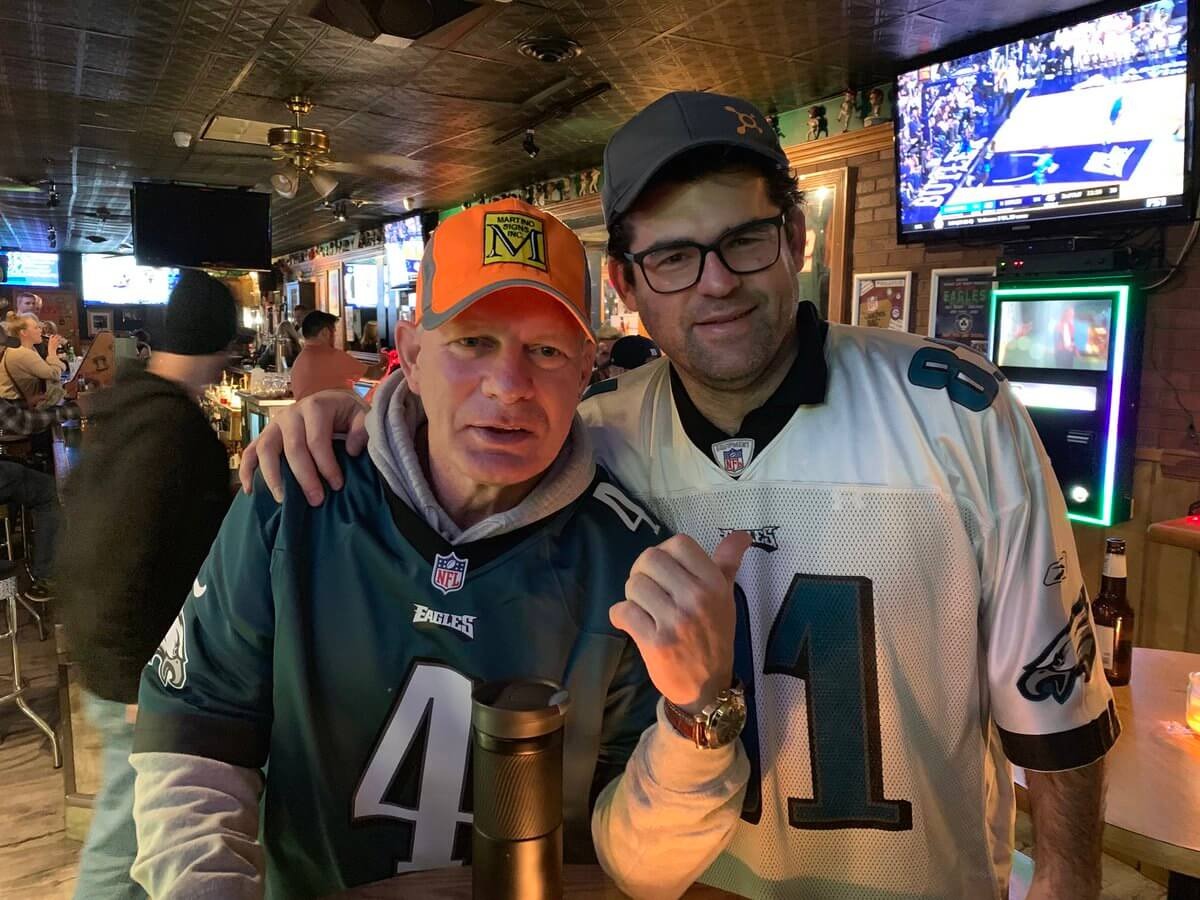 This article is part of our morning briefing. Click here to get it delivered to your inbox each weekday.
He's a Major League Baseball legend and is tweeting disparagingly using the voice of an Orthodox Jew. Who's really behind his account?
Lenny Dykstra is a World Series champion center fielder who played for the Mets and the Phillies in the 1980s and 90s. Now 59, Dykstra, who was raised Christian, tweets surprisingly inside-baseball observations about the weekly Torah portion, Israel foreign policy and Yiddish expressions.
Search and destroy: Dykstra's tweets made national headlines this month after the FBI raid on Mar-a-Lago, the home of former President Donald Trump. The account disparaged the Jewish judge who ordered the search and the Conservative synagogue where the judge sits on the board. A tweet with a photo of the judge was captioned "What a #ChillulHashem" — a Hebrew expression that means desecration of God's name.
Off the derech: Dykstra's tweets often reflect homophobic, anti-transgender, anti-vaccine and climate change-denying views. One used the Biblical story of Balaam and the talking donkey to make fun of U.S. Rep. Alexandria Ocasio-Cortez, a leftist Democrat from New York.
A digital Cyrano: Our sports reporter, Louis Keene, set out to find the story behind the story — and the possible ghostwriter behind Dykstra's tweets. His investigation led him to Adam Taxin, an Orthodox lawyer whose YouTube channel includes several clips of Rush Limbaugh commentary and pro-Trump content. But there's much more to the story.
Several weeks before he suffered a stroke, Zvi Gotheiner and his dancers had finished creating 'The Art of Fugue' and filmed it in during a 2021 residency at Montclair State University. (Maria Baranova-Suzuki)
A stroke can't stop this world-renowned Israeli choreographer: Zvi Gotheiner got his start dancing on Friday nights at the kibbutz where he grew up. Over the years, he amassed a large following – including ballet stars and Broadway performers. The New York Times dubbed him "the Zen Dance Master of New York" in 2015. Six years later, the stroke upended his life, but he is starting to work his way back. "I can see myself walking, and I can see myself teaching," he said. "I'll find a way to do those things." Read the story ➤
First person | Please stop calling my Haredi son's marriage an 'arranged marriage': Rabbi Robyn Frisch wants to clear up the assumptions of her liberal Jewish colleagues and friends: Orthodox young adults do not get fixed up by their elders with no say as to who they marry. "I'm humble enough to recognize that the way I experienced dating, romance and engagement is just one way to do things, and it's not objectively 'better' than others," she said in an essay about her son's recent engagement. "I met his fiance for the first time, and to say that I adore her is an understatement. I can't imagine that even if he'd gone on hundreds of dates, he possibly could have found a better partner." Read her essay ➤
In case you missed it, two of our most-talked about stories this week…
Can a Jew cook Palestinian food without getting political? "The Israeli struggle for security, and the Palestinian struggle for justice, can't be achieved over hummus," writes our Rob Eshman. "It's not magic, it's just lunch."


Lena Dunham's new movie is full of sex, but our culture critic says it's not at all sexy. "It's left the realism behind," writes Mira Fox, "exchanging it for a chaotic interchange between grit and camp."
Forwarding the News is now also available on our website. Share it on social media or with a friend simply by clicking on the blue button below.
WHAT ELSE YOU NEED TO KNOW TODAY
Abraham Hamadeh is the Republican nominee for attorney general of Arizona. (Getty)
💻  Controversial antisemitic online posts surfaced this week written by Abraham Hamadeh, the Republican nominee for attorney general in Arizona. Hamadeh, the son of a Syrian immigrant who was indicted in 1994 in connection with the fire-bombing of a Chicago synagogue, wrote the posts on an online message board in 2007, when he was 16, and his campaign has complained that he is now being judged for comments he made "well before their minds were even fully developed." But it turns out that Hamadeh, now 31 and an officer in the U.S. Army Reserves, posted antisemitic tropes about George Soros during this year's campaign. (Forward)
💰  It's been nearly four years since the mass shooting at the Tree of Life synagogue in Pittsburgh, and the building remains closed. Now a nonprofit overseeing its redevelopment has hired a team of 10 lobbyists to help secure federal funding for a museum-memorial planned for the site in hopes of breaking ground next year. (Jewish Insider)
🇷🇺  Russian Jews are in "distress," and fear a return to Soviet-era policies, according to Doron Almog, the new head of the Jewish Agency. In his first interview since taking office in July, Almog said that the agency is trying to help hundreds of thousands of Russian Jews escape the Putin regime and move to Israel. Meanwhile, new data shows that half of the 29,000 Ukrainian refugees who have fled to Israel since Russia's Feb. 24 invasion have left the country. (Times of Israel, Haaretz)
🇮🇱  From the Associated Press: "The Israeli military said Wednesday it has discharged four soldiers for attacking Palestinians without cause, after video circulated on social media showing them beating and kicking two detainees." (A.P.)
🎭  The Texas church that staged an unauthorized production of the Tony-winning musical "Hamilton" and changed the script to include references to Jesus and Christianity has apologized. Church officials promised to "destroy any and all video or sound recordings and images" of the performances and rehearsals, and will pay damages. (Entertainment Weekly)
🥯  A favorite cream cheese of Jewish Montrealers is being discontinued. "Liberté cream cheese is part of a long legacy of foods brought to Montreal by Ashkenazi immigrants that changed the food culture of the city," writes Kat Romanow, the co-founder of the Wandering Chew and a Jewish food historian. (MyJewishLearning)
Shiva call ➤  David Povich, a longtime criminal defense attorney and the brother of Maury, the television personality, and Lynn, a journalist, died at 87.

Department of self congratulation ➤  The Forward got a grant from the International Association of Jewish Genealogical Societies to partner with JewishGen to find, translate and publish records from our "Seeking Relatives" advertisements. These listings, which ran in our pages between 1920 and 1960, helped Eastern European Jews get in touch with family members in the United States, and helped Holocaust survivors reconnect with missing relatives. Chana Pollack, the Forward's archivist, will lead the project. Learn more here ➤
Was this newsletter forwarded to you or are you reading it on our website?
Receive it in your inbox each morning by clicking the blue button below.
Don't miss 'Forwarding the News'
Gal Fridman, Israel's first ever Olympic gold medallist. (Getty)