Forwarding the News
Shuls offering free High Holiday tickets, but some won't attend for fear of COVID
Bidens to host Rosh Hashanah party at White House, death penalty trial set for Tree of Life shooter, Israel may lose coastline due to climate change, and was religion to blame in soap opera star's firing?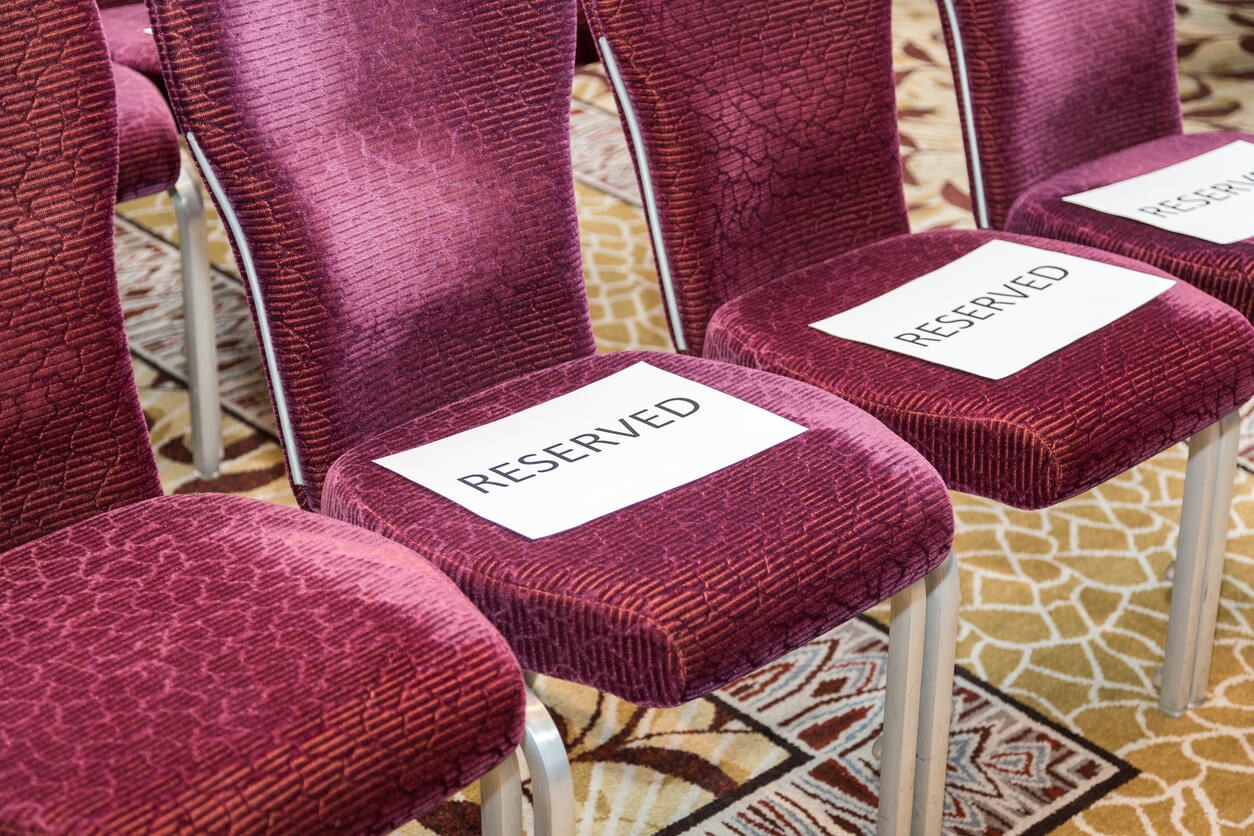 This article is part of our morning briefing. Click here to get it delivered to your inbox each weekday.
How high are High Holiday tickets? Many synagogues are now deciding to charge nothing. 
With the price of pretty much everything skyrocketing over the past six months, we wondered how inflation was affecting High Holiday ticket prices. So our news editor, Lauren Markoe, reached out to our list of hundreds of synagogues, across the nation and across denominations. 
A familiar fall grumble: There's a common complaint of having to "pay to pray" on the holiest days of the Jewish calendar. But it may be apocryphal, or at least outdated. Adam Kovac, the newest member of our newsroom, found in the 200 responses to our questionnaire and by talking to numerous rabbis that high-priced holiday tickets may now be the exception, especially in non-Orthodox shuls.
Pandemic pricing: In the "before times," a High Holiday ticket at KAM Isaiah Israel in Chicago cost $250. This year, it costs nothing. "In these days of COVID," said Rabbi Frederick Reeves, "it makes sense to us to reduce any perceived barriers to coming to synagogue."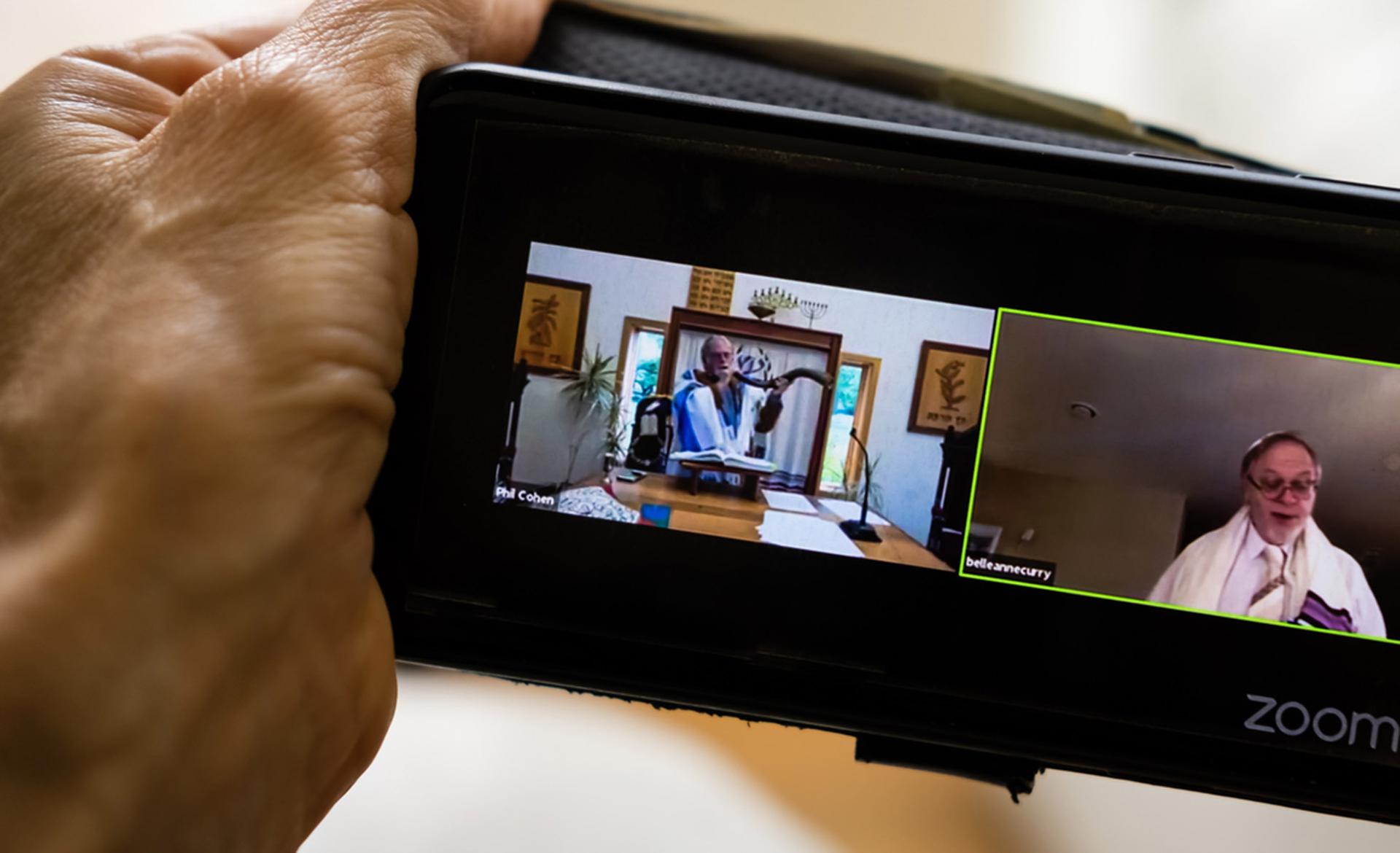 Many congregants who began streaming services during the pandemic plan to continue. (iStock)
Meanwhile, many synagogues — and congregants — are gearing up for their third virtual Rosh Hashanah, as COVID fears continue.
Sparse seating: Ticket prices are not the only thing keeping people away; many are still afraid to venture into a crowded synagogue. One rabbi said that instead of setting up the pre-2020 usual of 2,000 chairs in the sanctuary, his synagogue is stopping at 1,000. "There are people who still don't feel safe," said Rabbi Jacob Blumenthal, CEO of the United Synagogue of Conservative Judaism and the Rabbinical Assembly.
Reward and risk: Sharon Gaswirth Baron of Cincinnati said she and her husband plan on watching this year's services, again, on Zoom. "I do miss going to synagogue for the High Holidays," Baron said. But her concern about getting sick takes precedence over a large in-person gathering. "It's like playing Russian roulette." 
The duo known as Tsvey Brider (left) and Sveta Kundish and Patrick Farrell (right) turn Yiddish poetry into music. (Courtesy)
Meet the musicians turning old Yiddish poems into 21st-century songs: Two new albums are illuminating an oft-overlooked body of work for contemporary listeners. One arrangement, writes our music critic Seth Rogovoy, has the effect "of a greenhorn experiencing a Midwestern industrial city for the first time," with pounding pianos, screechy violins and nods to jazz and blues. Read the story ➤
The Nazis recorded everything they stole. One artist is mining their archives for something new: Multimedia artist Lisa Oppenheim's new solo exhibit involved careful research; she dug through Nazi archives, where they had meticulously photographed each possession they stole from Jews. Oppenheim reproduced the photos from the negatives, bringing the lost objects back to life — but in a new form, overexposing the photos using firelight, resulting in inverted colors and shadows. Our Mira Fox says this brings "poetic justice" to the lost items and lost lives. Read the story ➤
But wait, there's more…
President Joe Biden and First Lady Jill Biden are set to host the first-ever White House Rosh Hashanah party. The Friday morning gathering is organized by Shelley Greenspan, the first woman in two decades to serve as an administration's Jewish liaison. She was appointed to the role in July.


 

She narrowly lost last month's Democratic primary in a New York congressional primary to Dan Goldman, a Jewish former prosecutor and heir to the Levi Strauss fortune. Now, in a private WhatsApp group, State Rep. Yuh-Line Niou urged supporters to write her name in on the November ballot to protest Goldman's candidacy, joking that it would "show him what his millions buys."


The U.S. Space Force, the branch of the military established in 2019, debuted a new theme song on Tuesday. It sounds like something Mel Brooks wrote.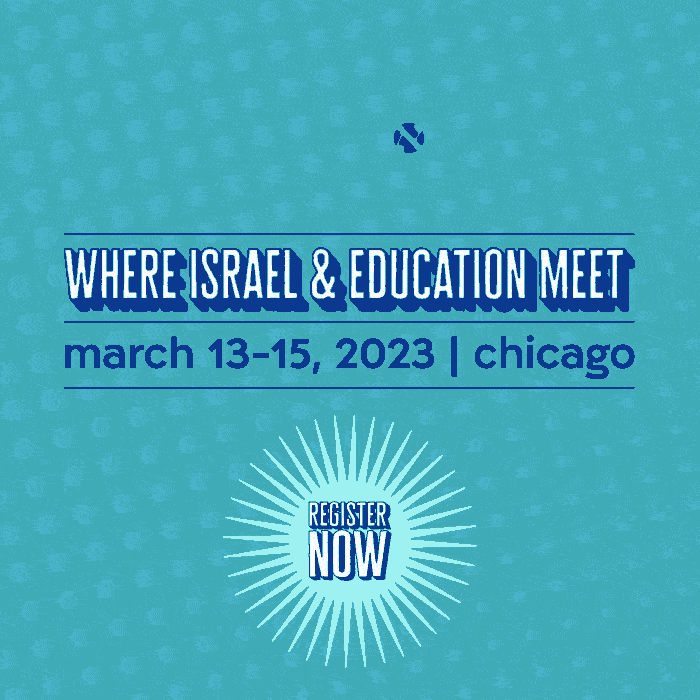 WHAT ELSE YOU NEED TO KNOW TODAY
Attendees at a memorial service in Pittsburgh the night of the Tree of Life massacre. (Getty Images)
🕍  The trial has been scheduled in the long-delayed capital murder case of the man accused of killing 11 people in Pittsburgh's Tree of Life synagogue massacre in 2018, the deadliest antisemitic attack in U.S. history. It is set to begin in April. Read our story about how the community rebuilt itself in the event's aftermath. (AP)
🌊  Facing a rapid rise in sea levels, Israel could lose large parts of its coastline by 2050, according to a new investigation that suggests the changes are likely far more severe than the authorities had been preparing for. (Haaretz)
🖼️  After a years-long legal battle, a Dutch museum has pledged to return a 1910 abstract painting by Wassily Kandinsky to the heirs of a Jewish collector who owned it before World War II. Some other paintings by Kandinsky have been estimated to be worth around $22 million each. (Art News) 
🌱  Israeli researchers discovered traces of opium in vessels used in burial rituals by the ancient Canaanites, providing the world's earliest known evidence of the use of hallucinogens. (i24 News)
💉  A veteran soap opera actor was fired from "General Hospital" because he refused to get the COVID vaccine, a mandate at ABC. He's now suing the network for wrongful termination, claiming he had a religious exemption. In response to the lawsuit, ABC is trying to determine whether the actor's religious convictions are real. (Puck)
⚖️  Speaking of TV, the second and final season of "Your Honor," starring Bryan Cranston as a compromised New Orleans judge, is set to air in December on Showtime. It's based on a popular Israeli series. (Vulture)
Transition ➤  Beatrice Weber, a formerly Hasidic mom who sued her son's yeshiva, will be the new executive director of Yaffed, a nonprofit that works to improve the secular education curricula in haredi yeshivas. She succeeds Yaffed's founder, Naftuli Moster, who served in this role since 2012. Weber penned an OpEd in the Forward last week in response to The New York Times' blockbuster report on the failures of the yeshiva system.

What else we're reading ➤  Jewish youth group mocked for hosting "Yom Kippur lunch meetup" … Justice Ruth Bader Ginsburg's gold judicial collar and other items brought in nearly $517,000 at charity auction …  Israel to host conference on food scarcity and climate tech with Abraham Accord nations.
Was this newsletter forwarded to you or are you reading it on our website?
Receive it in your inbox each morning by clicking the blue button below.
President Warren G Harding. (Getty)
On this day in history (1922): President Warren G. Harding signed the Lodge-Fish Resolution, which endorsed the Balfour Declaration, which supported the establishment of a Jewish homeland. Harding's signature cemented his support for the Zionist movement, and set the stage for Washington's later support of Israel. 
Last year on this day, our partners at JTA reported that Netflix had renewed "My Unorthodox Life" for a second season. Watch my interview with the show's star, Julia Haart.
On the Hebrew calendar, it's the 25th of Elul, the first day of creation as described in the Book of Genesis. Rosh Hashanah marks the sixth day, when man and woman were created.
It's National Chai Day. Yes, it's referring to the cozy drink, but, you know, maybe also the Hebrew word chai?

This morning: Israeli Prime Minister Yair Lapid is slated to meet with American Jewish leaders in New York, ahead of his Thursday's speech to the United Nations.
It's time for tzimmes. Watch gourmet chef Eve Jochnowitz and Rukhl Schaechter, the Forward's Yiddish editor, prepare two delicious versions of this Rosh Hashanah delicacy — one with meat and one without — using only fruit to sweeten it.
–––
Play today's Vertl puzzle, the Yiddish Wordle
Thanks to Mira Fox, Jacob Kornbluh, Rina Shamilov and Talya Zax for contributing to today's newsletter. You can reach the "Forwarding" team at [email protected].